Aaron Rodgers Intends To Play For Jets, Says Packers' Trade Demands Are Holding Up A Deal
Aaron Rodgers wants to play for the New York Jets in the 2023 NFL season. The Green Bay Packers quarterback is just waiting for his current team and the Jets to work out a trade.
"Since Friday, I made it clear that my intention was to play for the New York Jets," Aaron Rodgers said on "The Pat McAfee Show." "I haven't been holding anything up at this point. It's the Packers and the compensation they're trying to get for me."
Rodgers had a meeting with the Jets' brass last Tuesday. For the last week, it's appeared that a trade between the Jets and Packers is only a matter of time.
It's been pretty clear that Green Bay is ready to move on from its franchise quarterback. Rodgers told McAfee that he heard from players around the league that the Packers were exploring trading him.
Rodgers said that he was 90% set on retiring from the NFL last month. The quarterback changed his mind after mulling his future during his now famous "darkness retreat." Heading into the retreat, Rodgers said Green Bay told him that they wanted him to retire as a Packer.
It's likely only a matter of time before the Packers and Jets agree on a trade. Green Bay is ready to make Jordan Love its starting quarterback. The Jets appear to be the only serious suitor for Rodgers.
It was speculated earlier in the offseason that the Packers could seek multiple first-round draft picks in exchange for Rodgers.
Russell Wilson was traded for two first-round picks and young players last year. The Houston Texans received three first-round picks in exchange for Deshaun Watson.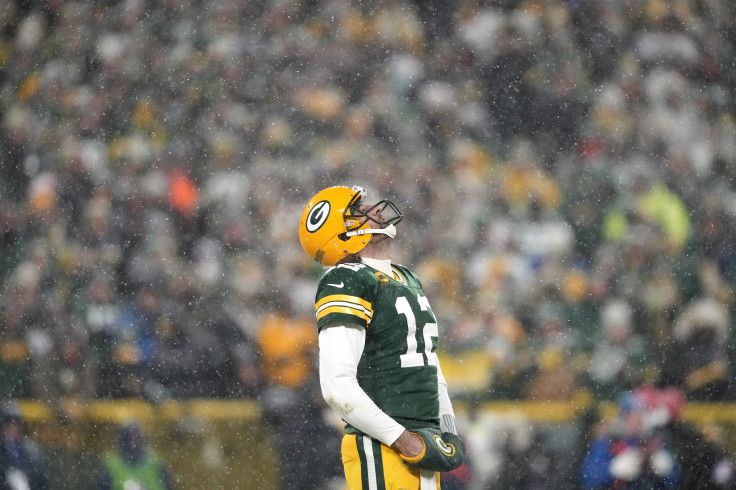 © Copyright IBTimes 2023. All rights reserved.