Aaron Rodgers Update: Packers Potential Asking Price, Addresses His Own Future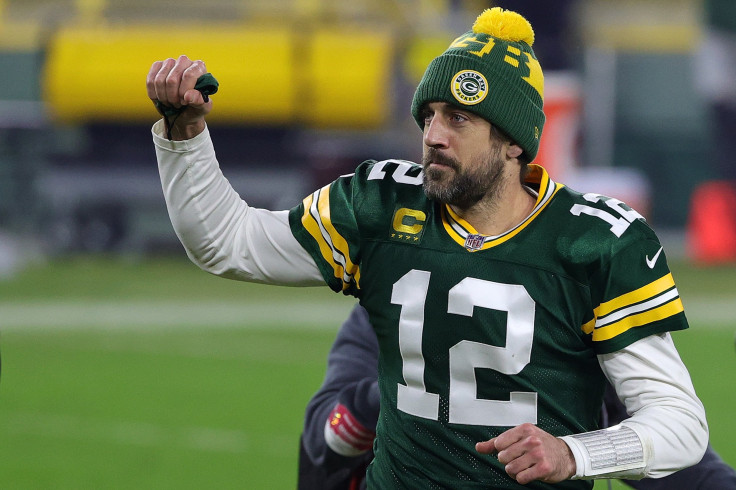 KEY POINTS
Sources report Aaron Rodgers could command at least two first-round picks in trade
Rodgers discussed his future on The Pat McAfee Show
Trading Rodgers may be a win-win scenario for both him and the Green Bay Packers
The NFL offseason came early for the Green Bay Packers this season and talk of Aaron Rodgers' future with the franchise has taken the national spotlight after rumors of him being traded became apparent.
It was recently reported that Rodgers being in a new jersey had become a possibility and while there is speculation as to how much the Packers would want for him in return, Peter King of Pro Football Talk addressed the facts.
"[C]onsider that Rodgers' cap numbers in the next two seasons would be $48.3 million, combined. That's certainly manageable. As for the compensation due Green Bay, my guess is the Pack would want at least two first-round picks," he wrote.
King noted that the New York Jets, who have been looking for stability under center for quite a while now, would potentially bite the bullet and go after the 2020 and 2021 NFL MVP.
The Jets are planning to keep embattled quarterback Zach Wilson for the 2023 NFL season, but if they decide to trade for Rodgers, Wilson will likely spend the season learning from one of the league's best quarterbacks.
Because of the uncertainty surrounding his career, Rodgers made sure to address it when he appeared on the latest episode of "The Pat McAfee Show."
"If they feel like it was in the best interests of the team to move forward, so be it. Again, that wouldn't offend me, and it wouldn't make me feel like a victim. I wouldn't have any animosity towards the team," Rodgers initially said.
"I love the organization, I love the city, I love the region. I'm a minority owner in the [Milwaukee] Bucks; I'm going to be a part of the region long after I'm done playing."
The Packers were unceremoniously booted from postseason contention by the Detroit Lions in the final game of the season, handing them their first losing record (8-9) since 2018 and their first postseason miss under Matt LaFleur.
Granted the Packers also had their issues as an organization, Rodgers knows that his time on the field is quickly ending at age 39 and will want to find some semblance of success before he calls it quits.
Rodgers himself has taken a step back this season with 3,695 passing yards, 26 touchdowns, and 12 interceptions–one less than his career-worst interception total in a season.
Whether it was a case of Rodgers showing his age or the mere fact that his receivers were not able to make plays for the ball, a change of scenery could benefit both Rodgers and the Packers moving forward.
The waiting game is on in Green Bay and the following weeks will determine where this saga will go.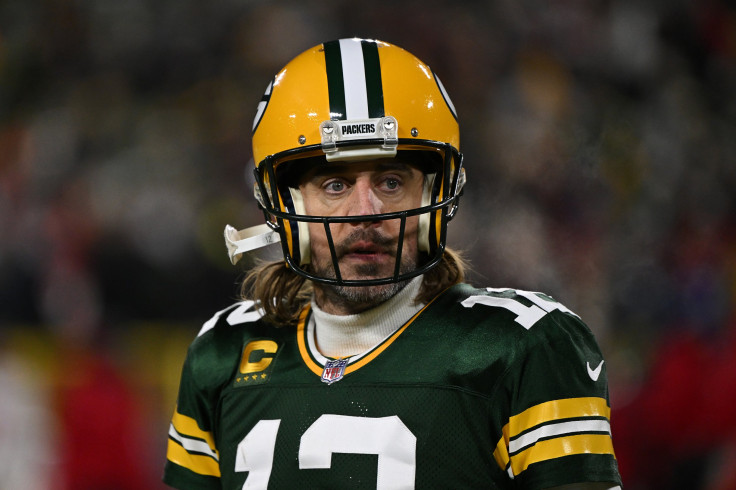 © Copyright IBTimes 2023. All rights reserved.