How Roquan Smith's Big Extension With Baltimore Ravens Affects Lamar Jackson's Own Deal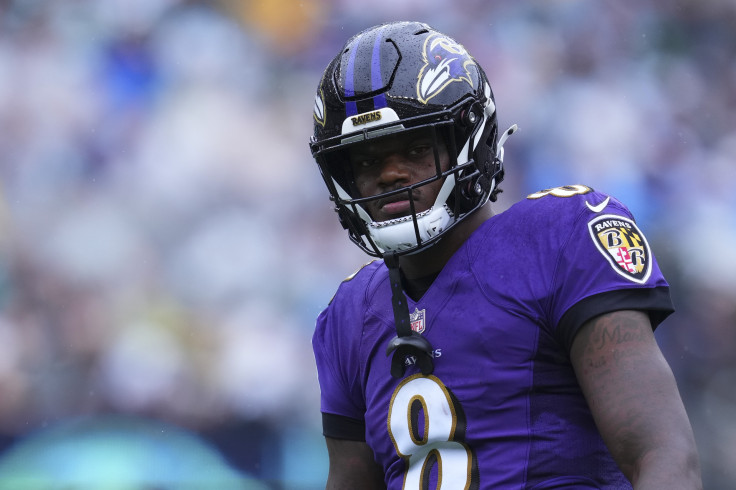 KEY POINTS
The Ravens are keeping Roquan Smith with a massive five-year, $100 million deal
2019 unanimous NFL MVP Lamar Jackson remains unsigned
The Ravens may be forced to use the franchise tag before getting to terms with Jackson
The Baltimore Ravens successfully booked themselves a spot in the postseason thanks to their strong play in the second half of the season since trading for linebacker Roquan Smith.
Smith was acquired by the Ravens from the Chicago Bears in a major steal by trading them linebacker A.J. Klein, a 2023 second-rounder and fifth-round pick.
Because of his impact on the team, the Ravens have placed their full faith in him by signing him to a five-year, $100 million extension with $45 million of it being fully guaranteed as reported by NFL insider Ian Rapoport.
Smith deserves every penny of it after transforming the Ravens defense into one of the most formidable in the league: 10th in the league in yards allowed per game (5,513), third in yards given up per game (1,566), and tied for eighth in rushing touchdowns given up (11).
With the Ravens committing a big chunk of their available cap space to keep the then-impending free agent in Baltimore, it now raises the question of how they will deal with Lamar Jackson's future.
It is important to note that when they brought in Smith via trade, Jackson was still unsigned despite being rumored to have been offered a massive deal.
In mid-August, Rapoport appeared on The Pat McAfee Show to elaborate on just how much Jackson would make from the front office led by general manager Eric DeCosta.
"I would imagine the Kyler Murray deal would be the floor. From what I understand, the Ravens, as they should, are willing to go more than that," Rapoport said at the time.
Ahead of the season and despite hush-hush negotiations happening, ESPN reported in September that Jackson had declined a five-year extension worth $250 million with $133 million guaranteed—$19.5 million more than Murray's own extension.
Had he signed then, it would make him a lot more money year-over-year, roughly $50 million per year, compared to his elite-level quarterback peers such as Patrick Mahomes ($45 million) and Josh Allen ($43 million).
The biggest fear in the mind of many fans now is that the franchise will allow Jackson to walk away for nothing in the offseason.
Because of Smith's commitment to the Ravens, their best course of action now is to franchise tag Jackson and while it is currently unknown how much it would cost since the numbers depend on the salary cap for 2023, it is projected that Jackson will be paid about $45.2 million.
The franchise tag, in essence, is a one-year "prove-yourself" deal that both teams and players can do in order to secure a more big-money deal for a player or whether it is better for the franchise to move on.
Should a player be injured during a franchise tag year, it can severely hamper the market that they can command during negotiations and this is the danger the Ravens will have to work with.
Jackson, the 2019 unanimous NFL MVP, is not expected to play under a franchise tag, though the Ravens may opt to use it to give themselves some more time to negotiate.
The key piece in all of this is that Jackson is self-represented.
He has no agent to speak of and while it does speak volumes of a player's trust in himself, it runs the risk of a player betting too much on himself and thereby destroying any hopes of a deal being put in place.
Baltimore is set to face the Cincinnati Bengals on Sunday, January 15 in a Wild Card matchup
While Jackson's availability is still up in the air, his free agency is going to be the biggest headline for the Ravens once again this offseason.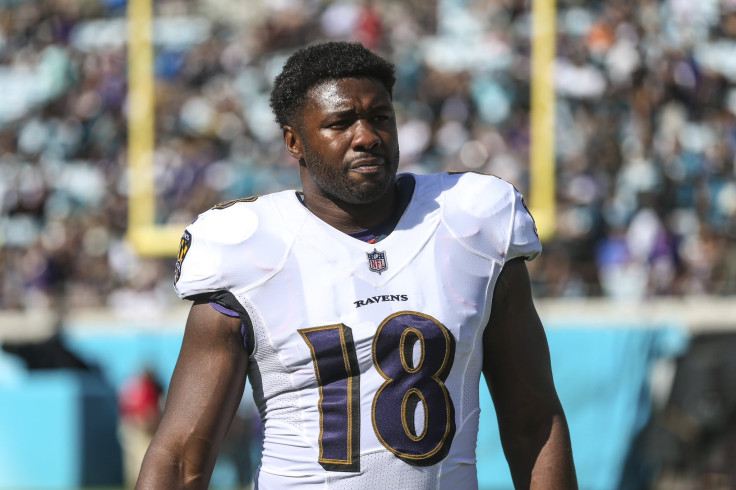 © Copyright IBTimes 2023. All rights reserved.