Are Americans Happy With The US? Election, Economy, Wars Have Most Dissatisfied, New Poll Finds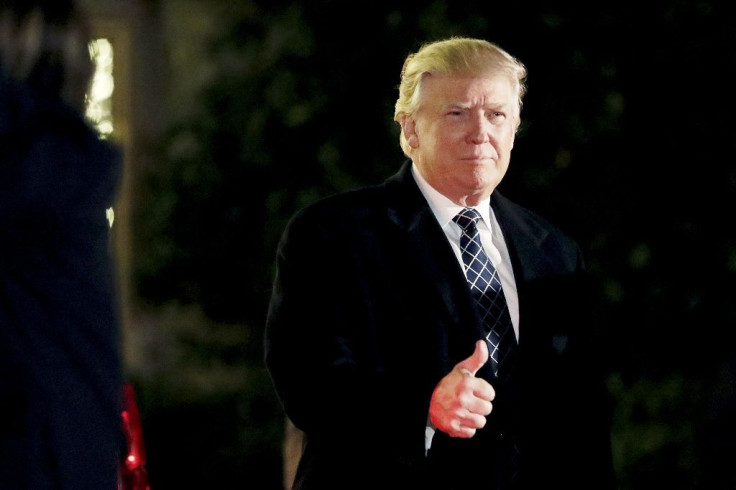 Americans just aren't all that happy with the direction their country is headed in.
Less than a third of Americans say that they're pleased with how things are going, a new poll from Gallup published Friday found. The 27 percent who indicated satisfaction was roughly in line with what the polling organization has seen since 2012. It was also better than the satisfaction levels expressed in the first four years of President Barack Obama's presidency when the country was struggling to regain its footing after the 2008 financial crisis. But the figure was historically low compared to what Gallup has seen over the 37 years it has been asking the question.
American satisfaction levels have typically been impacted by a variety of things. The economic landscape and the status of foreign wars often weigh heavily on the results of satisfaction surveys, Gallup noted. Other concerns, like political division, may also have an impact.
There was some variation among groups in the poll. The satisfaction measured in December marked the highest spirits among Republicans since just before Obama became president. Twenty-four percent of Republicans said that they were happy with where things are going in their country, an increase from 17 percent just before the election.
Democrats were generally more optimistic although their spirits have been dampened quite a bit by the election of Donald Trump. Thirty-four percent said they were happy with where things are going compared to 62 percent who said the same before the election.
The 2016 election was a particularly divisive moment in American history and has seen fallout in many ways in the five weeks since voters took to the polls. Many Americans, flustered by the reaction to the election results from their friends on social media, have reportedly unfriended or stopped following people whom they have known for a long time or are generally friendly with. The results in favor of Trump provoked massive, multi-day protests around the country from people who felt as though the electoral system had slighted them and the votes of their fellow Americans (Trump lost the popular vote by more than 2.8 million votes but won the Electoral College by a healthy sum).
© Copyright IBTimes 2023. All rights reserved.
FOLLOW MORE IBT NEWS ON THE BELOW CHANNELS