Biden Administration 'Obstructing' GOP Probe Into Handling Of Afghanistan Withdrawal: Details
The GOP is setting the stage for a massive probe into the Biden Administration's handling of the U.S. withdrawal from Afghanistan last year; a move that resulted in mass casualties, an exodus of Afghans, and left the militant Islamist Taliban in charge of the crisis-torn country.
The already rushed withdrawal in the face of the U.S.'s dwindling control of Afghanistan was tainted by a suicide attack that killed 13 American servicemen and at least 200 Afghans. The bomber had "likely" entered the Hamid Karzai International Airport's entrance point and detonated his device. The commercial airfield's perimeter security was manned by armed Taliban, stationed at the outer checkpoints, preventing Americans and Afghan civilians from getting to the airport's entrance known as the Abbey Gate.
At least 123,000 people were airlifted from the airport, including 6,000 Americans by Aug. 31, the official deadline from which Taliban gained total control of Kabul. The House Oversight Committee is chiefly focused on the evacuations being carried out of the Taliban-manned commercial airfield, a GOP aide told Axios.
Thousands who fled the Taliban's takeover of Afghanistan more than a year ago are yet to be resettled. Many who are eligible for resettlement in the U.S. are being delayed saying they need to complete the SIV [special immigration visa] process which takes two or three years. The oversight committee will also probe this lack of planning for relocating refugees.
Rep. James Comer, R-Ky., the ranking member of the House Oversight Committee has contacted the U.S. Department of State (DOS), the National Security Council (NSC), the Department of Homeland Security (DHS), the Pentagon, and the U.S. Agency for International Development (USAID) about Special Inspector General for Afghanistan Reconstruction (SIGAR) requesting documentation across all aspects of the withdrawal.
Comer also drafted an internal memo alleging the "illegal" obstruction from Biden Administration in the probe after receiving emails provided to the committee by the SIGAR.
One of the emails provided as an exhibit was written by a DOS employee on Feb. 22. It reads, "We have been asked (directed) that we should not participate in any SIGAR interviews until after the Department leadership... completes their own further evaluation."
Comer said, "Giving such a direction regarding SIGAR's oversight is illegal." He further alleged there were "over 70 instances in which State, USAID, or Treasury declined, stalled, or refused to provide information, assistance, or interviews," and certain USAID and Treasury Department employees were "deferring cooperation" due to a "lack of jurisdiction."
A DOS spokesperson told the outlet that the U.S. has stopped providing assistance for the reconstruction of Afghanistan and its sole focus is alleviating the immediate humanitarian situation in the country. In addition to SIGAR, the DOS and USAID continue to cooperate with oversight bodies – including both agencies' Inspector General, and Congressional committees.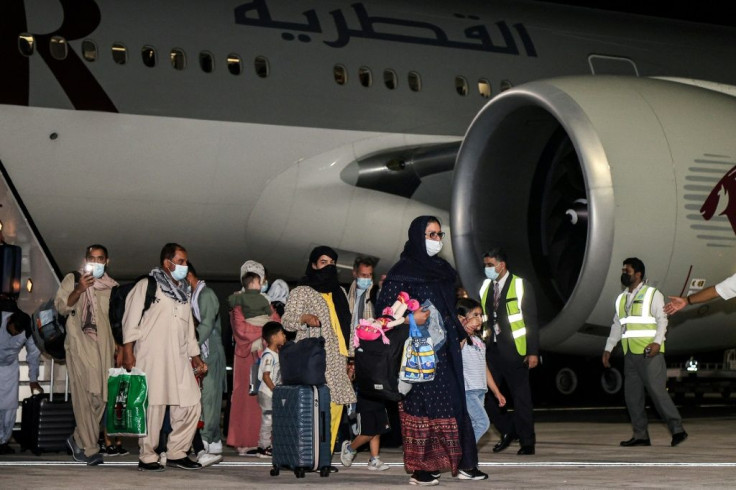 © Copyright IBTimes 2023. All rights reserved.
FOLLOW MORE IBT NEWS ON THE BELOW CHANNELS