Biden 'Disappointed' Over's Xi's Absence At G20 Summit, Says He's Looking Forward To Upcoming Trip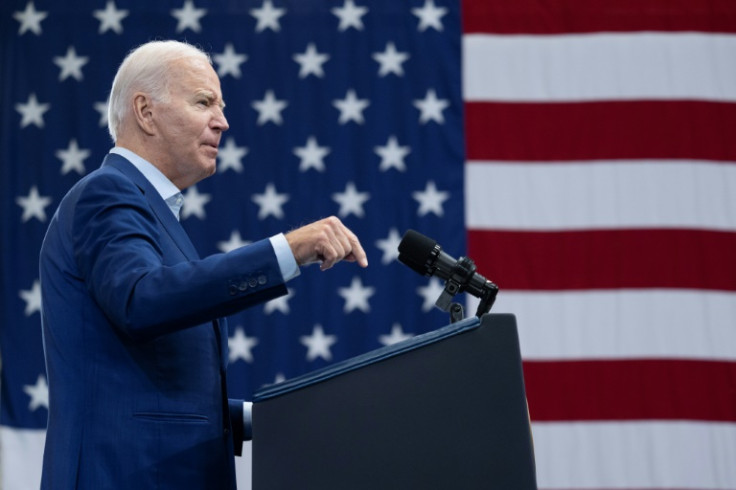 KEY POINTS
Joe Biden said he will "get to see" Chinese president Xi Jinping but did not specify when
China's Premier Li Qiang will likely attend this week's G20 summit in India instead of Xi
Russian President Vladimir Putin will also skip the summit
President Joe Biden expressed disappointment over the idea of not meeting his Chinese counter after reports said President Xi Jinping would likely skip the upcoming G20 summit hosted by India.
"I am disappointed... but I am going to get to see him," Biden told reporters Sunday but did not provide further details about when a Biden-Xi meeting might take place.
The G20 summit, to be held on Sept. 9-10 in New Delhi, was seen as an opportunity for the two leaders to meet after their last encounter on the sidelines of the Group of 20 summit in Indonesia in 2022.
Premier Li Qiang will likely attend this year's G20 summit in place of the Chinese president.
Russian President Vladimir Putin also informed Indian Prime Minister Narendra Modi that he would not attend the summit.
India, which holds the G20 presidency this year, will be hosting a number of leaders and delegates from across the world for the two-day summit. Apart from the 20 members (Argentina, Australia, Brazil, Canada, China, France, Germany, India, Indonesia, Italy, Japan, Republic of Korea, Mexico, Russia, Saudi Arabia, South Africa, Turkey, the United Kingdom, the United States and the European Union), other countries like Bangladesh, Egypt, Nigeria and the UAE have also been invited.
Biden has confirmed his presence at the summit this weekend. His Sept. 7-10 visit to India will be followed by a trip to Vietnam.
When asked if he was looking forward to his trip, Biden said, "Yes, I am."
"I want a little more ... coordination," the U.S. president added. "I think they both (India and Vietnam) want much closer relations with the United States and that can be very helpful."
Other world leaders who have confirmed their presence at the G20 summit this week include the U.K. Prime Minister Rishi Sunak, Australian Prime Minister Anthony Albanese, German Chancellor Olaf Scholz, French President Emmanuel Macron, Japanese Prime Minister Fumio Kishida and Brazilian President Luiz Inacio Lula da Silva.
© Copyright IBTimes 2023. All rights reserved.