Boston Celtics In No Rush To Remove 'Interim' Tag On Joe Mazzulla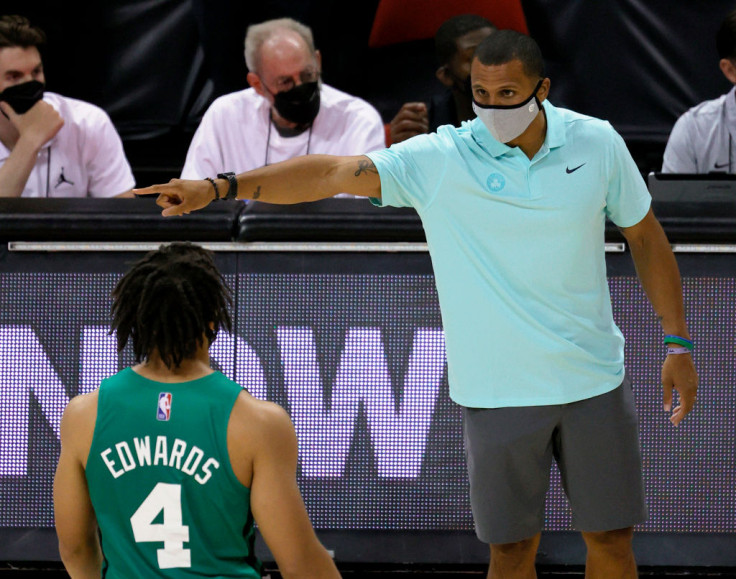 KEY POINTS
The Celtics have no immediate plans to lift the interim tag on Joe Mazzulla yet this season
Ime Udoka technically remains as the Celtics' official head coach
The Celtics will have a difficult task of choosing who their official head coach will be in the offseason
The Boston Celtics are having an impressive run, and part of the credit is because of interim head coach Joe Mazzulla.
In 34 regular season games, he has steered the Celtics to an impressive 25-10 win-loss record in the NBA Eastern Conference.
Ironically, the Rhode Island native—who went undrafted in the 2011 NBA Draft—was not around when the Celtics won over the Houston Rockets on Tuesday, December 27 due to eye irritation.
Regardless, the Cs won, 126-102.
Mazzulla was tasked to take over from Ime Udoka after the latter was suspended for the entire 2022-23 NBA season last September for violating team policies tied to an intimate relationship with a female Celtics staff member.
However, Mazzulla lived up to the challenge even in an interim capacity, raising suggestions that the erstwhile Celtics assistant coach could have the "interim" tag taken out.
Unfortunately, there are complications over the horizon.
One is that Udoka is still technically the head coach of the Celtics despite being on suspension.
Hence, the only logical way for Mazzulla to see that "interim coach" tag taken out is if Udoka opts to take a job elsewhere.
Recall that Udoka's name was floated as a potential head coach replacement for Steve Nash with the Brooklyn Nets for a time.
So as things stand now, Mazzulla is expected to coach the Celtic until the end of the 2022-23 NBA season–with the "interim coach" tag along.
Once the current NBA season is over, the status of Mazulla and Udoka could gain more clarity.
Boston will be tasked to decide by season's end, a tough one to call.
Udoka led the Celtics to the 2022 NBA Finals, perhaps a barometer that may be used by Celtics management.
For now, Mazzulla can pride himself on leading the Cs to the best record this season so far.
Moreover, the assessment may pick up a notch in the NBA playoffs as management tries to see if the 34-year-old can continue to lead Boston with the same approach in the more grueling rounds.
So whoever the Celtics opt to go with means that there is a coach who is likely to attract interest next season.
The possibility of seeing both Mazzulla and Udoka as head coaches next season is looming large.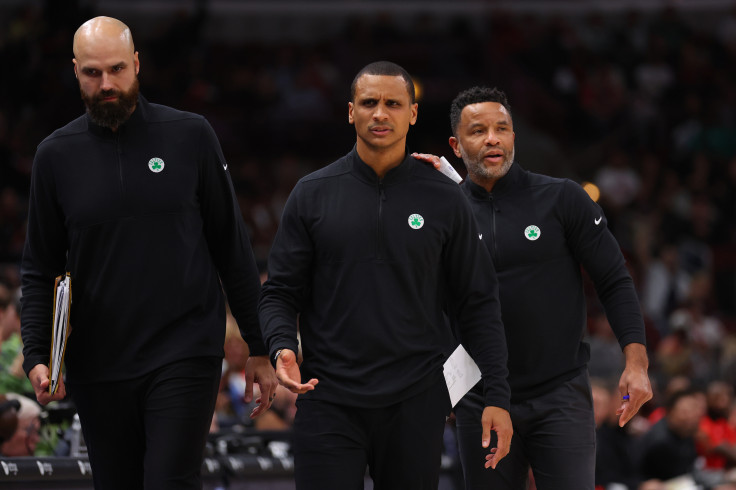 © Copyright IBTimes 2023. All rights reserved.