Bridges Falling Down - China's Embarrassing Infrastructure Problem
ANALYSIS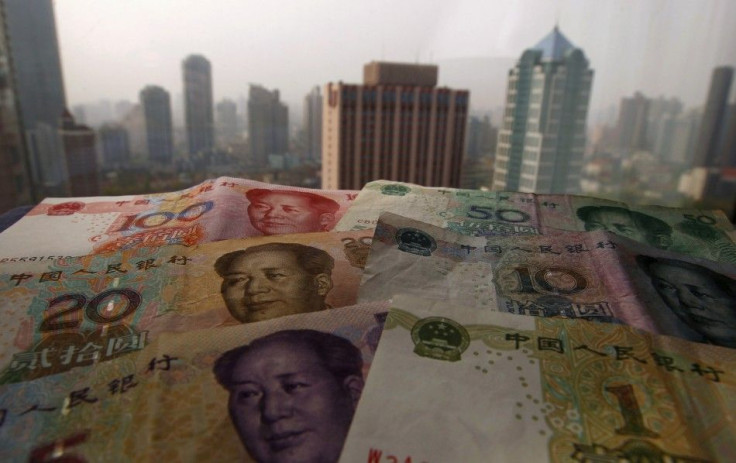 A collapsing bridge in northern China killed three people and injured five others on Friday.
The Yangmingtan Bridge stretched across the Songhua River in the Heilongjiang province, according to the BBC. But the collapsed section, which was about 328 feet long, came from a ramp over dry land. It was about 5:30 a.m. when four loaded trucks spilled onto the ground as the road beneath them fell apart.
The worst part is that nobody is surprised by Friday's tragedy; this was China's sixth major bridge collapse since July of 2011.
The Yangmingtan Bridge, a multi-million-dollar project, was finished just nine months ago. It is one of many infrastructure projects undertaken by the Chinese government in recent years. These include over 4,200 miles of high-speed rail tracks, which may increase to 12,000 miles by 2020; the Three Gorges Dam on the Yangtze River, which is the largest hydroelectric project the world has ever seen; and the rapid construction of new airports that, if all goes according to plan, will bring China's total up to 230 by 2015.
But for all their successes, each of these grand projects has been marked by serious failures.
China's high-speed trains, for instance, may be going a bit too fast; there have been several accidents over the last few years. In July of 2011, a two-train collision killed 40 people. In March of this year, a 980-foot stretch of track along the Yangtze River collapsed due to nothing more than heavy rains. And in the Heilongjiang Province on Thursday evening, a minor crash injured 24 people.
The Three Gorges Dam has plenty of issues too, though it generates enough watts to power Switzerland. It has necessitated the relocation of over a million people, and its construction has come at a huge environmental cost. Lately, a change in the reservoir's water level has resulted in dangerous landslides, and Reuters reported this week that another 100,000 people will soon have to head for higher ground.
And if all goes to plan, China's planned airport development will put a full 80 percent of the population within 65 miles of an air transport hub. Some argue that this might be a little excessive for a country where, just last year, two-thirds of China's current 180 airports were unprofitable. (Chinese officials argue that air travel is a burgeoning industry, and that an extensive network of transit hubs will generate the traffic needed to make it profitable.)
China has made colossal infrastructure investments over the past decade, but it's becoming clear that their intentions may have been misplaced. A 2008 stimulus plan allotting $600 billion to infrastructure projects helped China maintain economic growth throughout the recession. But now it seems that not only might the construction have been a bit too shoddy, but national debt incurred by the projects has begun to weigh heavily on China's shoulders.
And because China runs according to a system of so-called "state capitalism," the government has an exceptionally strong hand in directing ongoing infrastructure developments.
The centralization of control -- not to mention notoriously high levels of corruption that cost the state an estimated 3 percent of GDP each year -- leads to widespread inefficiencies and lax safety controls.
Debt, disaster, and death: some unwelcome side effects of China's ambitious infrastructure projects. To be sure, the government's investments have engineered some remarkable achievements -- but that's little comfort to those who have lost friends and family members to falling bridges, crashing trains, or other preventable tragedies.
FOR FREE to continue reading
✔️ Unlock the full content of International Business Times UK for free
offer available for a limited time only
✔️ Easily manage your Newsletters subscriptions and save your favourite articles
✔️ No payment method required
Already have an account?
Log in
© Copyright IBTimes 2023. All rights reserved.