Burger King Valentine's Day Adult Meal Includes Sex Toys In Israel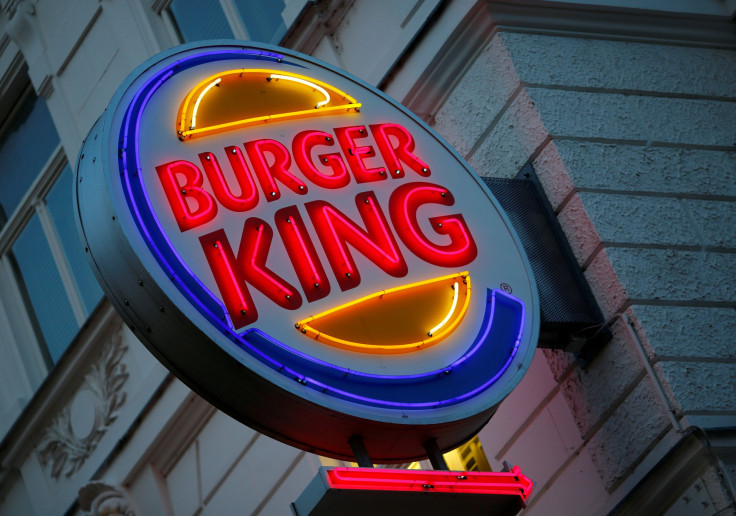 We all know it's difficult to book that perfect Valentine's Day dinner reservation. Now, thanks to Burger King, couples in Israel no longer have to worry about securing a romantic and expensive meal.
The fast food chain announced it would be releasing a special menu item exclusively for Valentine's Day. The Burger King Valentine's "Adults Meal" will only be offered in Israel after 6 p.m. Tuesday, AdWeek reported Monday. The very grown up meal is only available to those who are 18 years or older. The meal itself will include two signature whoppers, 2 orders of French fries, two beers and a "romantic adult toy." Judging from the ad, the toys could be one of three options – a feather duster, a head massage tool and a silky blindfold.
"Kids have got their 'Kid's Meal.' But what about grownups? Adults? Shouldn't they have their own meal, too? At least on Valentine's?" Burger King said.
This is not the first time a Burger King chain abroad was prone to experimentation. The chain has released items like a beef-scented "Flame-Grilled Fragrance" in Japan and a Whopper air freshener only available in Burger King Brazil in the past.
Last December, the burger chain also released an exclusive "doughnut burger," or the "SufganiKing," in Burger King Israel especially for Hanukkah. It was only available to consumers through the final day of the holiday on Jan. 1, according to Jerusalem Post.
The "fresh" meal menu item will only be available to customers until the restaurants' closing time – so a long line could still be in a couples' future for the evening.
© Copyright IBTimes 2023. All rights reserved.