Can Veganism Cure Cancer? YouTube Star Who Said So Dies Of Disease
A YouTube star, who claimed a vegan lifestyle, faith, and juice cleanses cured her breast cancer, died of the disease, reports said Thursday.
Mari Lopez, who was known for running a YouTube channel "Liz & Mari" along with her niece Liz Johnson, died from cancer in December, her neice revealed in a video. Their YouTube channel explained how Mari "was healed from stage 4 cancer by God through faith."
In the videos, which received hundreds of thousands of views, the pair claim Mari used "juicing, poultices, alkaline & hydrogen water throughout her healing process," after she was guided to by god to follow a vegan diet in order to help cure her disease.
Mari passed away in December 2017 after her breast cancer reportedly spread to her liver, lungs, and blood. Her niece is claiming her aunt would have lived if she had not begun eating meat again and microwaving food.
On their YouTube channel, where they had 11,761 subscribers, the duo promoted vegan lifestyle and faith in god. God's guidance reportedly led Mari to go on a 90-day juice diet, which she said removed inflammation from her body, despite leaving her feeling "horrible" and like she had the flu. She also suffered from food withdrawals.
"It's over, it is done with, I am healed. I feel it in my spirit and in my body," she added.
Mari also had revealed she completely avoided cancer treatment as recommended by her doctors.
"It's my choice, I've been okay, I haven't died, I haven't gotten to the hospital... I am going to continue on this path of going natural," Mari said at the time in one of her videos on YouTube.
In another video titled "Stage 4 Cancer Natural Transformation," Mari told her followers "God told me I had to change my diet."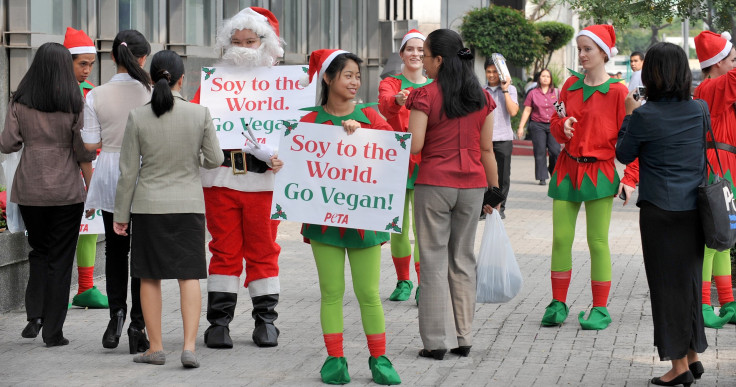 Liz explained in a new video her aunt had already been through chemotherapy once, apart from a double mastectomy, and did not want to do it again, which led her to choose a raw vegan diet and juicing.
Mari realized towards the end she was going to die of her breast cancer and asked Liz to remove the videos from YouTube, the Independent reported.
Instead, her niece kept the videos online, even claiming in a new one it was eating meat again and using a microwave to heat food that caused complications in the cancer.
"[M]y mom would cook her things using the microwave [...].I feel like that's what caused the issues." Liz said. "My family is not familiar with that style of living… What happened was, as Mari was living with my mom, my mom started to tell her that she needed to eat meat now," she added.
Macmillan, the cancer support group, recommends a balanced diet for cancer patients, as well as continuing with whatever treatment is recommended by a doctor. If patients are concerned about their diet, Macmillan suggests physicians or nurses can refer them to a dietician.
According to Cancer.org, when people use microwave ovens as per guidelines, there has been no evidence that they pose a health risk to people, and injuries often associated with these machines are burns resulting from touching steam or hot food.
© Copyright IBTimes 2023. All rights reserved.
FOLLOW MORE IBT NEWS ON THE BELOW CHANNELS