Chess Boards Are Sold Out All Over Because Of The Queen's Gambit: Here's Where You Can Still Buy Online
The sport has seen a surge of interest in the past few months.
This article uses affiliate links, which means if you purchase products through these links, we may earn a commission. Click here to see our
T&C
. For licensing please click
here
.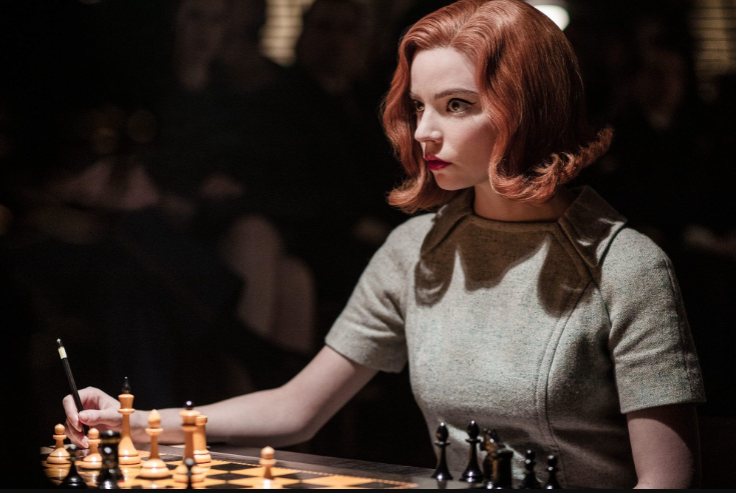 Once so popular that a deluge of viewers would call in TV networks to demand that it be covered, chess has waned in recent decades, giving way to more fast-paced pursuits. That's why the success of the Netflix miniseries "The Queen's Gambit" came as a surprise. Why would anyone tune in when not many have since Nixon was still in office?
But tune in they did, and in record numbers as Scott Frank's seven-episode period drama was watched by 62 million households since its release. This made the show, which revolved around a chess prodigy from Kentucky, Netflix's biggest scripted limited series to date. "The Queen's Gambit" has gained such staggering that its ripples of popularity has extended into real life, with chess boards sold out in many online stores. (To find out where you can still purchase a set, scroll down to the end of this piece.)
Record Breaking Success
Based on Walter Tevis' 1983 novel of the same name, the show follows Beth Harmon, an orphan teen chess prodigy who takes on the best players in the world, all while struggling emotionally due to alcohol and drug dependency. Rivaling the popularity of other Netflix shows that found decent footing this year (such as the documentary "Tiger King" and the Spanish hit "Money Heist"), the show has been hailed as "one of the best shows in 2020" and a "surprise hit" in the two months since its release. Reports also state that it's the most watched TV show globally, ranking first in 27 countries, including the US, UK and even chess epicenter Russia.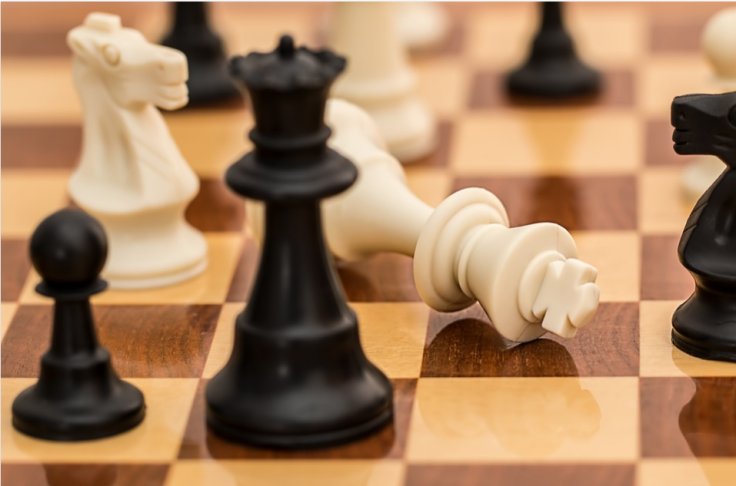 Unsurprisingly, the show has benefitted the game too, with a recent report from NPD stating that chess-related sales have spiked since the show's debut back in October. Sales of chess sets have jumped 87% in the U.S., while chess book sales rose a staggering 603%, both of which came after years of flat or negative growth in these categories. According eBay, sales of chess clocks and timers have also risen by 45% and score pads by 300% since last month.
Meanwhile, those who weren't able to get physical chess sets are turning to the internet to play on sites like Chess.com, Chess24, Internet Chess Club, and weChess. The first site in particular, seems to be the one that has seen a stratospheric rise in the form of new players, breaking site records. According to blog posts, US members have gone up from around 6,000 a day to over 30,000 just recently.
Similarly, hundreds of women have also signed up for beginners' classes in the The US Chess Federation; its highest membership figures since the pandemic started. "I notice that a lot of them are coming back into the game and getting that confidence because the show depicts a woman who is able to find herself through the game, so I think that's very appealing. And also the sense of community," said Jennifer Shahade, two-time US women's chess champion and women's program director of the US Chess Federation. Shahade herself is also the youngest woman to ever become a chess champion in history.
Female Empowerment
And that's exactly what makes the show quite special. Beneath all the chessboards and chess pieces is the story of a woman breaking a playing field dominated by men, in a time when society had starkly different expectations of her.
In the story, Harmon's birth mother has a Ph.D. in Mathematics, while the housewife that eventually adopts her is a talented pianist. However, both of them suffered from a husband that ridiculed or abandoned them. Harmon herself must first break through layers of misogyny before finding global respect and praise for her talents on the board.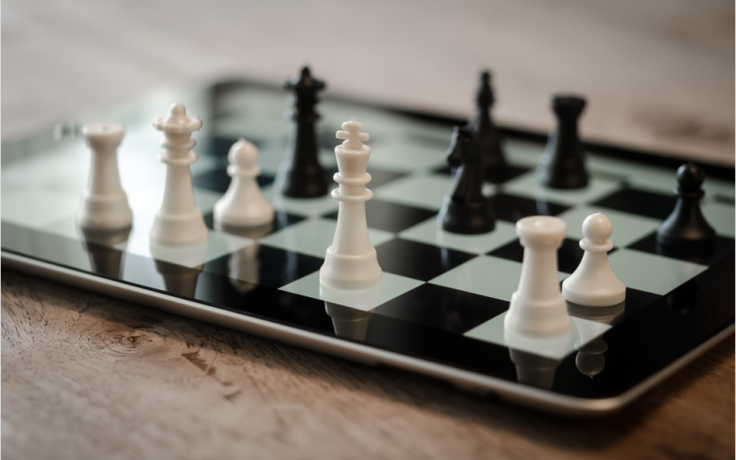 Once defeating her first few opponents however, the chess world rewards her kindness and deference, with her counterparts choosing to react with respect rather than insecurity.
And that we believe, is the legacy that the show will leave behind. We hope for a more progressive future for women not just in chess, but with everything else. Providing a new role model and earning its place in the spotlight, "The Queen's Gambit" pushes us all toward that vision.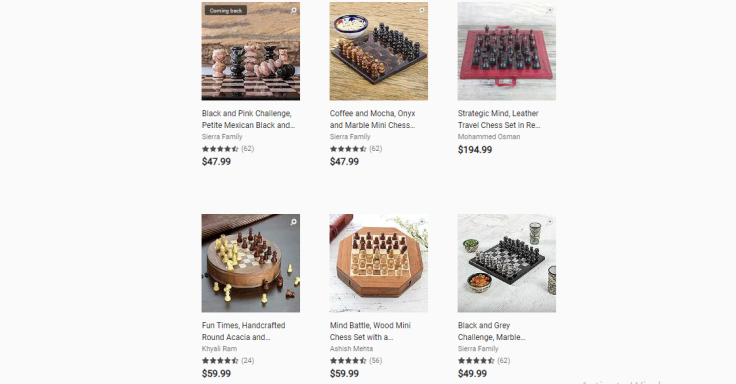 Interested in taking a dip and playing chess yourself? While stocks are almost sold out in major retailers, you can still get unique and handmade sets from artisans, such as the quality sets that are offered in Novica.
Ranging from $39.99 to $79.99, you can get handcrafted wooden sets that are unique and high quality, while those with a bit more budget can choose from leather and wood chess sets and master-crafted sets that will set you back around $200 and up. Either way, all of the chess sets are made to last, and can now be ordered easily from the makers through the marketplace.
You may check Novica's offerings of handmade chess sets made by artisans here.
FOR FREE to continue reading
✔️ Unlock the full content of International Business Times UK for free
offer available for a limited time only
✔️ Easily manage your Newsletters subscriptions and save your favourite articles
✔️ No payment method required
Already have an account?
Log in