Clowns In The Woods: Tennessee Officials Warn Of Possible Costumed Predators As Halloween Approaches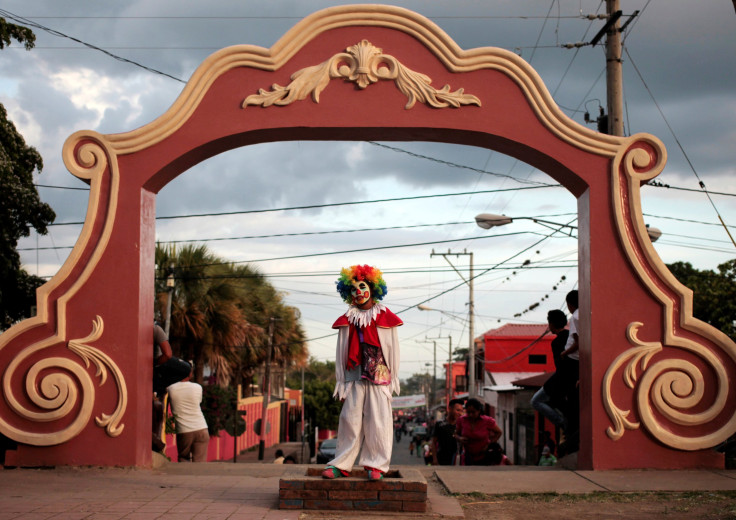 Of all the issues 2016 has brought to the forefront, you now have to worry about encountering evil clowns in the run-up to Halloween.
Officials in Tennessee put out a warning this past Saturday telling residents to be vigilant over the next few weekends, KTRK reported. Scary-looking clowns have been plaguing the southern United States for weeks, lurking in wooded areas and threatening on social media to attack schools.
As a result, the Tennessee Highway Patrol tweeted to "watch for clowns trying to lure children in the woods. They are possibly predators. Call 911 or *847."
The tweet used a photo of two clowns standing in the trees with the caption "They have made it to Jackson tn [tonight]." But the Tennessee Department of Safety was quick to clarify that the photo was simply an example of the creepy costumed characters -- not evidence they were already lurking in the Tennessee woods. "We continue to monitor this situation," it wrote on Facebook Sunday.
Meanwhile in Warsaw, Kentucky, clowns caused schools to increase security Tuesday after they got a threat on Facebook, WCPO reported.
These responses and others could indicate agencies across the U.S. are stepping up their responses to the clowns. In Alabama, nine people have been arrested for posing as clowns, and seven of them could be charged with making terrorist threats, AL.com reported. In Barbourville, Kentucky, police have flat-out asked locals to please stop putting on clown costumes.
"Dressing as a clown and driving, walking or standing in public can create a dangerous situation for you and others. This creates a risk of harm to you, of collisions near roadways and to bystanders and children who become frightened," it wrote on Facebook. "Please refrain from this unnecessary activity."
The clown chaos is on schedule to coincide with Halloween. The popularity of clown Halloween costumes has fallen in recent years, going from the fourth hottest adult costume in 2009 to the 11th in 2013, according to NPR.
© Copyright IBTimes 2023. All rights reserved.