Coronavirus In The Classroom: President Trump Threatens To Pull Federal Funding If Schools Don't Reopen
KEY POINTS
President Trump threatened federal funding for U.S. public schools that don't reopen in the fall, despite the rising number of coronavirus cases
Trump called the Center for Disease Control and Prevention's guidelines for reopening "tough and expensive" on Twitter and said he planned to meet with the agency
State officials and school administrators have asked for increased federal funding to secure supplies like personal protective equipment needed if schools were to reopen
President Donald Trump took to Twitter on Wednesday and threatened to pull federal funding to public schools that don't reopen in the fall amid the coronavirus pandemic.
Trump also targeted the Center for Disease Control and Prevention for their "tough and expensive" guidelines schools must follow if they wish to reopen in time for the fall. The CDC's guidelines include thorough cleaning of plumbing and ventilation before re-opening, an "adequate" amount of hygiene supplies, posted warning signs and staggered schedules to reduce contact between students.
Trump's threat is directed at federal funding which is typically supplemental to most public schools, as most funding is handled by state and local governments. However, school administrators have called on the Department of Education to offer increased funding in response to the pandemic. Funding would go to buying additional personal protective equipment, additional school buses and more staffing.
Congressional Democrats have included funding proposals to help schools reopen in their proposed stimulus packages, while Republicans are expected to unveil their stimulus proposal in the coming days.
Both Trump and his Education Secretary Betsy DeVos have been very outspoken on reopening schools for the 2020-21 school year, despite the recent surge in coronavirus cases in states like Florida and Texas. Trump made his thoughts on it clear during a Tuesday press briefing, saying he intended to put increased pressure on states to begin reopening schools.
"We're very much going to put pressure on governors and everybody else to open the schools, to get them open," Trump said.
Trump was asked afterward by Nexstar about the re-opening timeframe, to which he replied that there was time to figure out "school stuff" and suggested that there was ample time before the fall semester.
Despite Trump's comments, schools in many southern and western states where the coronavirus has surged will reopen in August.
This intention to reopen schools was reflected in Florida, where Gov. Ron DeSantis' Education Commissioner issued an emergency order on Tuesday. The order will require schools to be open five days a week for in-person classes to families who request it.
"There is a need to open schools fully to ensure the quality and continuity of the educational process, the comprehensive well-being of students and families, and a return to Florida hitting its full economic stride," the order from Education Commissioner Richard Corcoran said. "Required services must be provided to students from low-income families, students of migrant workers, students who are homeless, students with disabilities, students in foster care, students who are English-language learners and other vulnerable populations."
Corcoran's order was met with immediate backlash, with one administrator saying the teachers union should sue the state to try and block the order.
"The state's teachers union has got to sue over this," Manatee School Board member Charlie Kennedy told the Tallahassee Democrat. "It is forcing compromised staff back to work."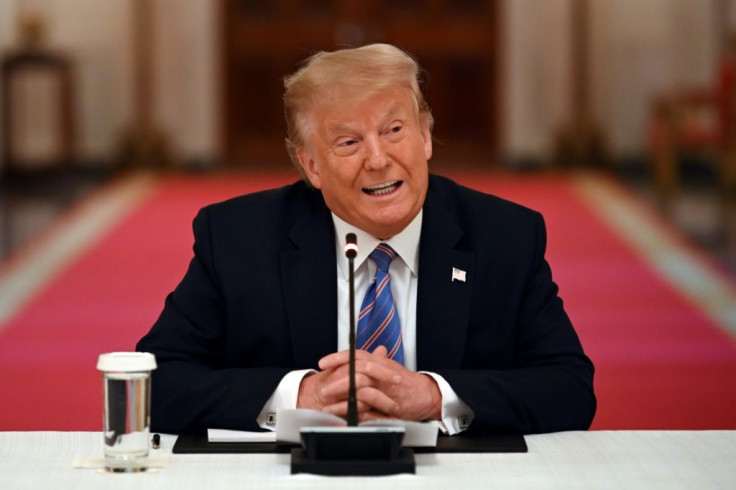 © Copyright IBTimes 2023. All rights reserved.