Devin Booker Receives High Praise From Pacific Division Rival Coach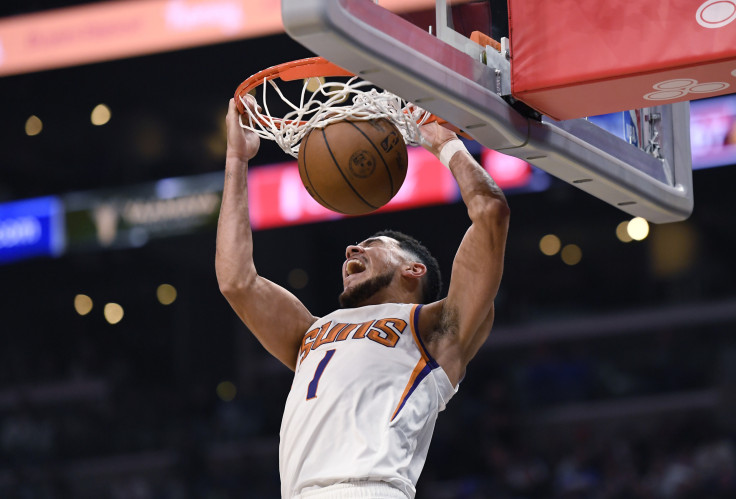 KEY POINTS
Many fans view Phoenix Suns star Devin Booker as the best two-guard in the NBA
"You just hope he misses because he's just that talented," Lakers assistant Phil Handy says
Booker's star power has seen the arrival of Kevin Durant and Bradley Beal
In the midst of all-around great talents gracing the NBA hardwood in recent memory, Phoenix Suns star Devin Booker has emerged as arguably the best two-guard in the league–at least according to Phil Handy.
The Los Angeles Lakers assistant coach and player development trainer is currently in the Philippines until June 30 as he shares his knowledge with local coaches and the International Business Times was invited to his introductory press conference on Monday, June 19.
When asked about their eternal rival in the Pacific Division featuring what many fans across the NBA deem to be the best shooting guard in the NBA, Handy shared the following response.
"That's an argument that people could make. Devin Booker is extremely talented. He's another guy that's taking pages out of Kobe Bryant's book. He wears Kobes and every time you see his shoes, he puts 'Be Legendary' on there. I know that came from a conversation that he had with Kobe," Handy stated.
Booker exceeded all expectations of just being a catch-and-shoot three-point marksman and instead blossomed into the star that he is now with his superstar-making run in the 2020 Orlando Bubble, that saw them fall just short of a potential postseason berth.
Just this past season, Booker logged a career-high in points averaged (27.8) while also grabbing 4.5 rebounds and 5.5 assists despite only playing in 53 games due to a bothersome groin strain that knocked him out for 21 contests alongside other issues.
Booker would go on to put up two of the best games of his young career when he put up a combined 83 points in Games 3 and 4 of the Western Conference Semifinals against the eventual NBA champions Denver Nuggets–all while going for a combined 34-of-43 from the field, good for 79.1 percent.
"He is extremely talented. He's one of the hardest guys to guard in the NBA. His skill level is elite. He's one of those guys that you really have to game plan for and [though] I don't think you can stop him, but figure out ways to make him miss shots–if I can say that. You just hope he misses because he's just that talented," Handy later added.
Booker's determination to carry the Suns to relevancy has seen them add Kevin Durant and, most recently, Bradley Beal to the equation–an outcome few would have ever expected after a dismal run in the 2010s.
Handy previously noted how big of an acquisition Beal is for Phoenix and when coupled with Booker and Durant's affinity for scoring, the Suns have a "Big Three" that their front office believes to be the key to their first championship.
There are still questions about their roster depth as they have only eight players under contract after the Beal deal, but the selection of Toumani Camara with the 52nd overall pick should help ease their concerns.
Booker is without a doubt the Suns' franchise cornerstone and his ascent to being the league's most feared shooting guard should only continue into the 2023-24 season–provided that he can keep the injury bug off him.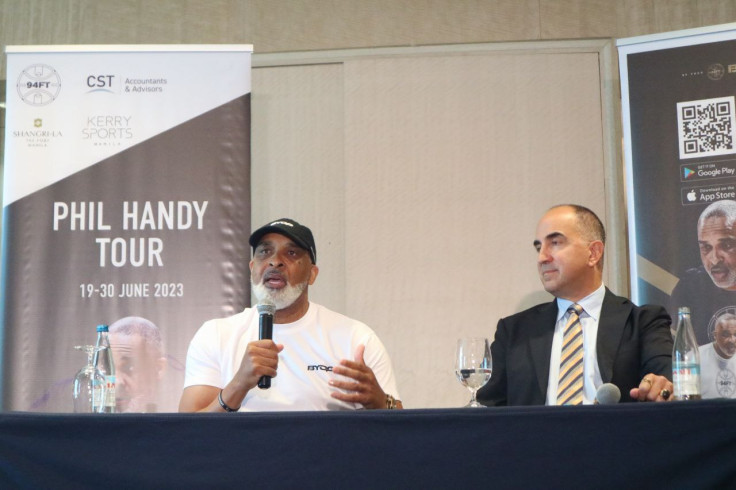 © Copyright IBTimes 2023. All rights reserved.