Drake 'More Life' Disses: 11 Subliminal Shots At Meek Mill, Jay Z And Tory Lanez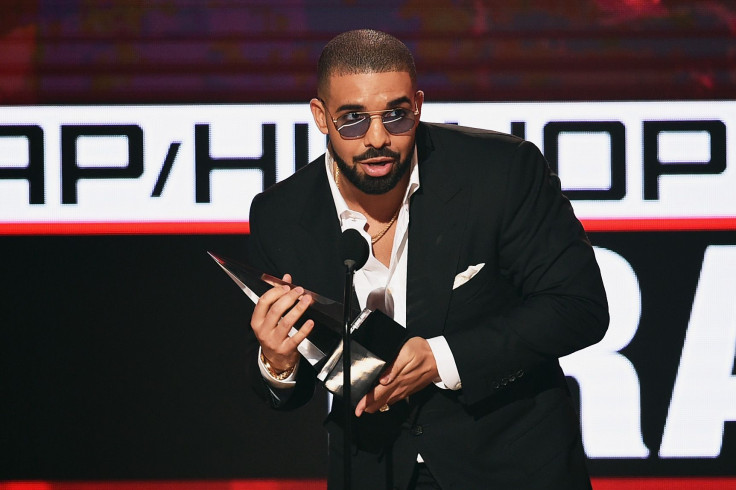 Drake may have wanted to make "More Life" a playlist for your summer, but that didn't mean the "Fake Love" rapper would hold back on his rap side. While there is a mix of dance songs and R&B tracks, Drizzy also uses a few songs to send disses to some of his enemies. From shots at Meek Mill and Jay Z on "Free Smoke," to calling out Tory Lanez on "Do Not Disturb," here are all of Drake's disses from "More Life":
Meek Mill
"How you let the kid fightin' / Ghost-writin' rumors turn you to a ghost?" ("Free Smoke")
"All you did was write the book on garbage-ass Rollies / Ego strokin', picture postin' / Claimin' that you'd do it for motivational purposes only / But you just had to show me" ("Lose You")
"Tried to serve me up a cheesesteak / I gave them back a clean plate... / That's when the phone starts ringin', like, are we straight? ("Can't Have Everything")
Drake may have said he was done with the Meek Mill beef, but the rapper opens up about the feud on three songs from "More Life." Drizzy makes references to Meek's ghostwriting claims and his love for Rolex watches.
Jay Z
"I didn't listen to Hov on that old song / When he told me pay it no mind / I get more satisfaction outta goin at your head" ("Free Smoke")
"I could never have a kid, then be out here still kiddin' around" ("Portland")
"Fake [expletive] with me back then / But it's gettin' hard for you to fake it now / [Expletive] bein' rich when I'm forty, man, I'm tryna make it now" ("Portland")
Drake's beef with Jay Z has always involved the two sending subliminal shots at each other. The rapper clearly mentions Jay Z when he calls him Hov and references their first collaborative song, "Light Up," but the lyrics become more disrespectful when he makes mentions of Jay's age. The rapper also hints at Jay Z's love for him never being real, rapping, "it's gettin' hard for you to fake it now."
Tory Lanez
"Couple [expletive] from the city / Wishin' on a star, could they be like Drake / Sorry, no, not today, you gotta find your own way" ("Sacrifices")
"If we do a song it's like takin' my kids to work with me / You overnight celebrity, you one day star / Swear 'I Told You' that I'm in this [expletive] for eternity / I am a reflection of all of your insecurities / Behind closed doors, a lot of 6 God worshipping / Done talk now, 'cause there's other [expletive] that's concernin' me" ("Do Not Disturb")
While the first line could be a reference to various artists from Drake's hometown of Toronto, the second one is clearly directed at Tory Lanez. Calling Lanez a "day one star" could be a play on his real name, Daystar Peterson, and a shot at his hit single, "Say It." The lines also make a reference to Lanez's debut album, "I Told You."
Joe Budden
"Jealous ones still envy and [expletive] turn king cobra / I could only speak what I know of" ("Lose You")
It's tough to say exactly if Drake is talking to Joe Budden, but the line does feature a lot of references to their past relationship and beef. Following the release of Drake's "4PM In Calabasas," Joe Budden broke down a line about envy which he felt was directed at him. The "Jealous ones still envy" makes mention of what Budden said.
XXXTentacion
"I'm not Kid 'n Play / This kid doesn't play about the flow" ("Free Smoke")
Another subliminal shot; it appears Drake is taking a shot at newcomer XXXTentacion and the accusations that he stole his flow on the song "KMT."
Kid Cudi
"Please come outside the house and show yourself / So I can say it your face" ("Free Smoke")
While not a clear shot at Kid Cudi, the line could be a reference to Cudi's tweet at Drake in 2016 threatening Drake. "You think it's a game. I wanna see you say it to say face," Kid Cudi tweeted.
FOR FREE to continue reading
✔️ Unlock the full content of International Business Times UK for free
offer available for a limited time only
✔️ Easily manage your Newsletters subscriptions and save your favourite articles
✔️ No payment method required
Already have an account?
Log in
© Copyright IBTimes 2023. All rights reserved.