Election 2016: Is Donald Trump Running For President?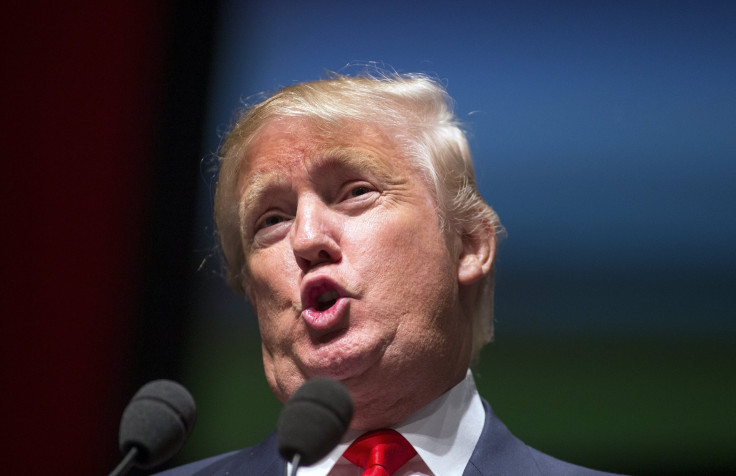 WASHINGTON -- Donald Trump may actually be running for president. He is set to make a "major" announcement on June 16 and then travel to the first primary state of New Hampshire the next day, WMUR television in the state reported. His aides did not confirm, however, that he would be announcing a campaign.
Trump, the real estate mogul and reality television star, has toyed with the idea of running for president before. In the runup to the 2012 election, he made a significant amount of noise about a possible bid for the Republican nomination. But ultimately, he didn't actually run. And the buzz around the possibility was seen as an effort to up his profile nationally.
This time, Trump has renewed his hints that he could seek the nomination. He has traveled several times this year to New Hampshire, an often telltale sign that someone is seriously considering a bid for president. Sure, Trump could just as easily announce he isn't running or that he's launching a super PAC. But for weeks speculation will only intensify about whether he will actually make a bid for the White House this time.
While mostly known for his real estate projects and his show "The Apprentice," on which he eliminates contestants with his "you're fired" line, Trump has become a regular commentator on politics. He may be best known in the political arena as a "birther" for insisting that President Barack Obama produce a long-form copy of his birth certificate because he was unsatisfied the president was born in America. Critics of birthers argued that their motivation was racial bias against the president since there was bountiful evidence Obama was born in Hawaii.
Trump wouldn't enter the race a complete long shot, although most will view his candidacy as nearly impossible as he faces off against others who have held public office and won campaigns before. It's unclear how much of his own money the independently wealthy Trump would be willing to pump into a campaign. And that could offset some of the fundraising challenges he would begin with.
Unlike others who recently declared -- such as former New York Gov. George Pataki and former Pennsylvania Sen. Rick Santorum -- Trump has been polling in the top 10 of candidates, which will be the requirement to participate in the first debate. A poll by Quinnipiac University released on Thursday found Trump to be in eighth place with 5 percent of the vote. He did better than New Jersey Gov. Chris Christie, who was at 4 percent; former Hewlett Packard CEO Carly Fiorina, who was at 2 percent; Louisiana Gov. Bobby Jindal and South Carolina Sen. Lindsey Graham, who were both at 1 percent; and Santorum and Pataki, who didn't even register in the poll.
But it also found a plurality of Republican voters oppose a Trump candidacy. Of those surveyed, 21 percent said there was "no way" they could back him. In that category, he bested Jeb Bush at 17 percent and Christie at 15 percent.
Trump will make the announcement at Trump Tower in New York City, according to the Washington Post.
© Copyright IBTimes 2023. All rights reserved.
FOLLOW MORE IBT NEWS ON THE BELOW CHANNELS