Evan Engram Secures New Deal With Jacksonville Jaguars, Gets Off Franchise Tag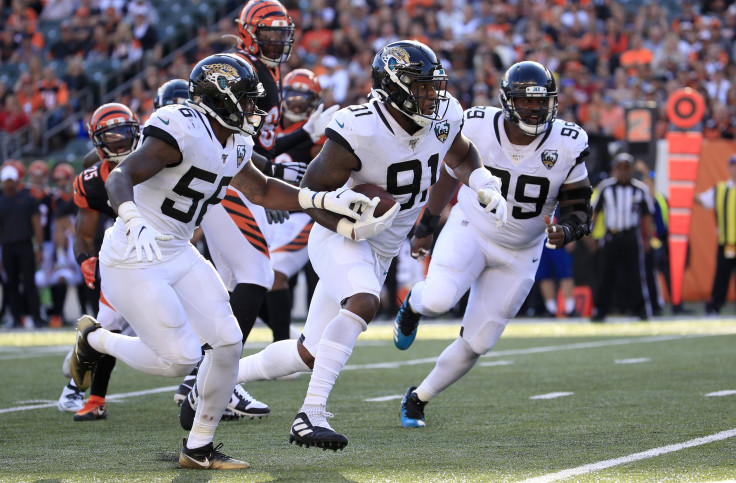 KEY POINTS
Evan Engram is no longer under the franchise tag after agreeing to a new deal with Jaguars
Engram has become integral to the Jaguars' run, a potential reason for the new deal
Saquon Barkley and Josh Jacobs still under the franchise tag
With most NFL players under the franchise tag in the spotlight, there is one player who has settled his row as tight end, Evan Engram.
The 28-year-old player, who was franchise tagged by the Jacksonville Jaguars in 2022, has reportedly agreed to a three-year deal worth $41.25 million deal that includes $24 million in guaranteed money according to Adam Schefter of ESPN.
Engram arrived in Jacksonville in 2022 after spending his first five seasons with the New York Giants.
Before the move, the 2020 Pro Bowler had just 56 catches for 408 yards and three scores in 2021 before hitting the free-agent market.
The former Ole Miss Rebel signed a one-year deal with the Jaguars, one of the free agent players ahead of the 2022 season.
Apart from Engram, other free agents who signed up with Jacksonville included Christian Kirk, signings that help boost the receiving corps of the Jaguars that aided them in winning the AFC South.
Furthermore, one of the big stories for the Jaguars' last NFL season was their miracle comeback win over the Los Angeles Chargers in the first round of the NFL playoffs.
However, that run was cut by the Kansas City Chiefs in the divisional round.
With the signing, there are only a couple of notable names who remain under the franchise tag. They are Josh Jacobs of the Las Vegas Raiders and Saquon Barkley of the New York Giants.
As reported recently here on the International Business Times, Barkley is nowhere near settling his status with the Giants.
The 2018 NFL Offensive Rookie of the Year is believed to be seeking a $14 million deal and is not interested in the franchise tag.
Unless something is done, the 26-year-old running back is reportedly ready to sit out the 2023-24 NFL season.
As for Josh Jacobs, his current status is a bit similar to that of Barkley.
Barkley is nowhere close to settling anything with the Raiders and may end up sitting out the coming NFL season like Barkley according to Make Garofolo of the NFL Network.
Moreover, it won't come as a surprise if Jacobs demands a trade.
At just 25 years old and someone who has rushed for 1,100 yards while making the Pro Bowl in the last four seasons, it will be interesting to see which NFL team will try to pitch a deal to the Raiders for his services.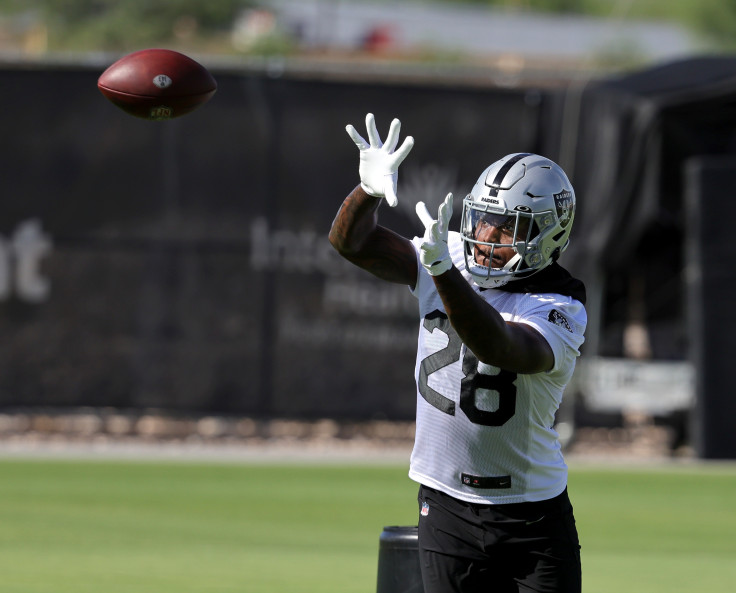 © Copyright IBTimes 2023. All rights reserved.