'Fargo' Season 3 Finale Spoilers: How Many Characters Will Die In Episode 10?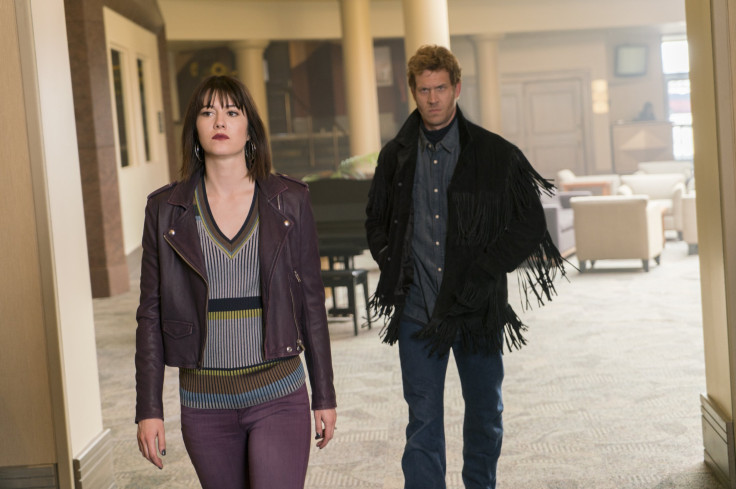 "Fargo" Season 3 finale is going to be bloody.
According to TVLine, multiple characters are going to die in episode 10 as the cat-and-mouse game between Nikki Swango (Mary Elizabeth Winstead) and V.M. Varga (David Thewlis) comes to a rather violent culmination.
TVLine's Dave Nemetz, who already watched the finale, shared that karma also plays a big role in the season ender. Nemetz also told viewers to pay full attention to the final scene, which he described as "amazing."
READ: "Fargo" star Olivia Sandoval Talks Gloria-Winnie Bar Scene In Season 3, Episode 9
It's unclear which characters aren't going to survive this season, but in the trailer for the finale, Emmit Stussy (Ewan McGregor) is seen secretly looking at Meemo's (Andy Yu) gun while in a meeting with Varga and his henchman. Will the Parking Lot King of Minnesota kill the two?
Apparently, Emmit's life is also in danger. At the end of the trailer, an unknown gun-wielding character steps out of a car, startling the businessman. Will this mystery character shoot Emmit to death?
"I think, as ever, in 'Fargo,' you do not know what to expect in the end," Winstead told Entertainment Weekly when asked what fans can expect from the finale. "And I would hate to give anything away, because that's what's so lovely and sweet and special about it, is that, like, you get that experience of going, 'Oh my God!'"
As also seen in the trailer for episode 10, Gloria Burgle (Carrie Coon) receives an unexpected call from IRS agent Larue Dollard (Hamish Linklater). "Are you working a case involving Emmit Stussy and one V.M. Varga?" asks Larue in the preview clip.
"Don't move. I'll be right there," Gloria vigilantly replies.
At the end of episode 9, Larue found a mysterious envelope at his office, which surprisingly contains a USB flash drive and the accounts payable record of Emmit's company, Stussy Lots Ltd.
According to the synopsis for the finale, Gloria "follows the money," suggesting that the former Eden Valley Police chief may finally find out that Varga is laundering money through Emmit's firm.
"Fargo" Season 3 finale, titled "Somebody to Love," airs on Wednesday, June 21 at 10 p.m. EDT on FX. Watch the trailer for the episode below:
© Copyright IBTimes 2023. All rights reserved.