'Game Of Thrones' Christmas Gift Ideas 2015: Holiday Shopping List For Fans Awaiting The Season 6 Premiere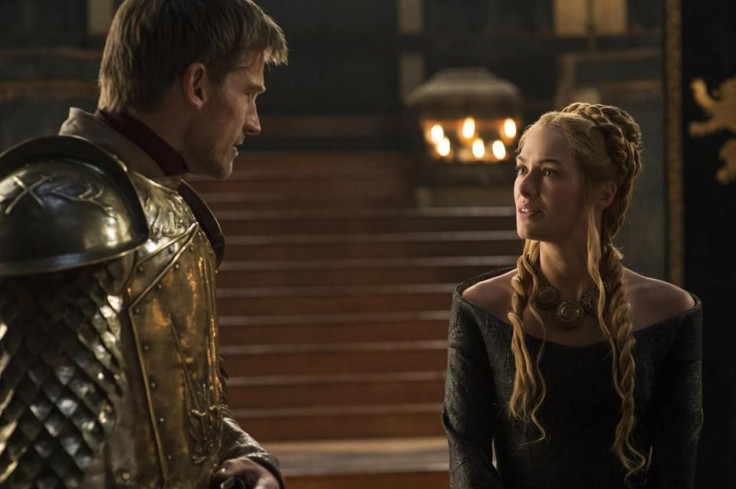 Everyone loves "Game of Thrones," which makes it the perfect show to theme your holiday gift shopping for the most difficult person in your life. As the show reaches new levels of popularity ahead of its Season 6 premiere, now is the perfect time to satisfy your Christmas shopping list with some great "Game of Thrones" merchandise.
There's really no wrong answer for picking out the best "Game of Thrones" gift for your loved one this year. However, some preliminary things you can do to get started are identifying which house and character the person in question identifies as his or her favorite. After all, you certainly don't want to order someone a Stark hoodie when he or she really wants the Targaryen one. From there, it's really just a matter of picking an item with a Westeros theme that the person will be delighted to find under the tree on Christmas morning. To help you choose, below are a few examples of "Game of Thrones" gift ideas for 2015:
Collectibles
Everyone loves a good desk decoration. What better way to help someone get through the work day than with a tiny little bobble-headed character from the show? Funko, which is the go-to supplier for collectable figurines and bobble heads for the HBO drama, has an impressive collection for you to choose from, having adapted almost every main and secondary character in the show. You can find them as key chains, regular sized bobble-heads and even collectable figurines at the Funko website. Unfortunately, you can only browse there. To purchase you'll have to look elsewhere. -- Average Price: $10 - $20
Merchandise
The HBO store has a cavalcade of neat "Game of Thrones" themed items for around the house, such as glassware, clothes, Christmas ornaments, coasters and more. These are a wonderful idea for anyone that tends to entertain often as each and every "Game of Thrones" merchandise purchase is sure to be a great conversation starter for guests that are fans of the show, which is probably everyone. -- Average Price: $10 - $50
The Beer
For years, the Ommegang Brewery has come out with several different beers under the "Game of Thrones" banner, each with their own unique and rich flavor. To date, the four options for beers are: Iron Throne, Take The Black Stout, Fire And Blood, Valar Morghulis and Three-Eyed Raven. Each can be purchased at your local liquor store using Ommegang's handy store finder. -- Average Price: $10
Board Games
It takes a very specific type of person to get excited about a board game, but those that do would certainly love to get in the "Game of Thrones" mood with a handful of friends and battle for supremacy. While the HBO store has a collection of reskinned versions of classic games like Monopoly and Risk, more diehard board game fans may opt to try out the official "Game of Thrones" board game. The premise takes you and your competition on an intense ride through the world of Westeros politics as you battle for the crown as the leader of one of the main houses following the death of King Robert Baratheon. -- Average Price: $40 - $75
The Show
This one feels like a no-brainer, but sometimes people don't have access to HBO Now, meaning the only time they get to watch the show is when it airs live. Fortunately for those more inclined to binge on the things they love, the DVD and Blu-rays for all five season of "Game of Thrones" are available to own. You can choose to buy all of the seasons individually, or opt for the Season 1 - 4 box set. However, if you opt for the latter option, you'll be short the fifth season, which isn't yet included. If someone you love wants to re-watch, or is interested in getting started for the first time, this is the perfect gift. -- Average Price: $20 - $104 (For box set)
The Books
In the past, many may have been weary of purchasing the books as a gift because some fans were worried about spoiling the events of the TV show. However, in 2015 that fear has officially gone away now that the show has caught up with the events of author George R.R. Martin's source material. In fact, the show will be blazing new trails without the source material when it returns. As a result, the "Game of Thrones" fan in your life can officially start reading the novels without fear of ruining something that's coming in the show in Season 6, making them the perfect gift for the "Thrones" fan in your life. You can go all out and purchase the five-book set, or simply purchase the first book and save the others for another special gift-giving occasion. -- Average Price: $7 – $75 (for box set)
"Game of Thrones" Season 6 premieres on HBO in April 2016.
© Copyright IBTimes 2023. All rights reserved.