Gold Tops $1,800 as Italy's Govt Teeters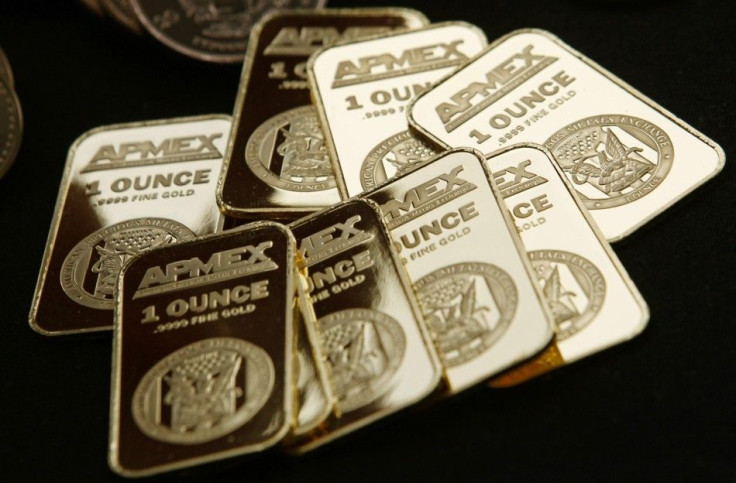 Gold rose above $1,800 an ounce on Tuesday for the first time in over a month, fueled by worries that a teetering government in euro zone's third largest economy Italy would deepen the region's debt crisis.
The precious metal turned higher after trading in narrow range, as Italian Prime Minister Silvio Berlusconi lost his parliamentary majority and his government's borrowing costs soared into the euro zone's danger zone with investors fearing a new, bigger Greece.
Volume was thin as some investors appeared to stay on the sidelines, awaiting more clarity from the latest development from the euro zone. On Monday, gold posted its biggest daily gain in two weeks on technical buying.
Today's focus is the lack of real resolution to the issues in the euro zone and the concerns of the Italian debt crisis. For the short term, gold looks like it is going to break over the psychological resistance of $1,800, said Miguel Perez-Santalla, vice president at Hereaus Precious Metals Management.
Spot gold rose 0.3 percent to $1,801 by 12:37 p.m. EST.
U.S. December gold futures were up $11.40 at $1,802.50 an ounce.
Gold reached an all-time high above $1,920 an ounce in early September. The metal, a traditional safe haven which lately has been tracking riskier assets, had since pulled back as much as 20 percent as investors questioned bullion's safe-haven status after its correction.
It feels like with the current situation in the euro zone, gold should be able to break the all-time highs quite soon and probably end the year around the highs for the year or even at new highs, said MKS Finance head of trading Afshin Nabavi.
RESURGENT PHYSICAL DEMAND
Reflecting investor interest in gold, the world's biggest gold-backed exchange-traded fund, SPDR Gold Trust, said its holdings rose 0.85 percent from the previous session to 1,255.66 tonnes by November 7, the highest in more than two months.
Overall, global holdings of gold in the major ETFs have risen by nearly 1.5 million ounces in the last month, their largest increase on a monthly rolling basis since late August.
There has been a very observable transfer of gold ounces in terms of investment capital from hedge funds, wholesale funds, bullion banks, toward the retail community, and that has put a floor in the price, said Michael Jansen, commodities analyst with JPMorgan.
Spot gold prices have rallied nearly 5 percent so far this month, as mounting doubts over the euro zone's ability to tackle its two-year-old debt crisis drove investors to safe-haven assets, and decoupled gold from other commodities which it had followed through much of the past two months.
In other precious metals, silver traded up 0.9 percent at $35.18 an ounce. Platinum rose 0.7 percent to $1,667.74, and palladium rose 2.3 percent to $673.47. Prices at 12:37 p.m. EDT.
© Copyright Thomson Reuters 2023. All rights reserved.