Google 4Q Earnings Preview: Earnings Juggernaut Keeps Running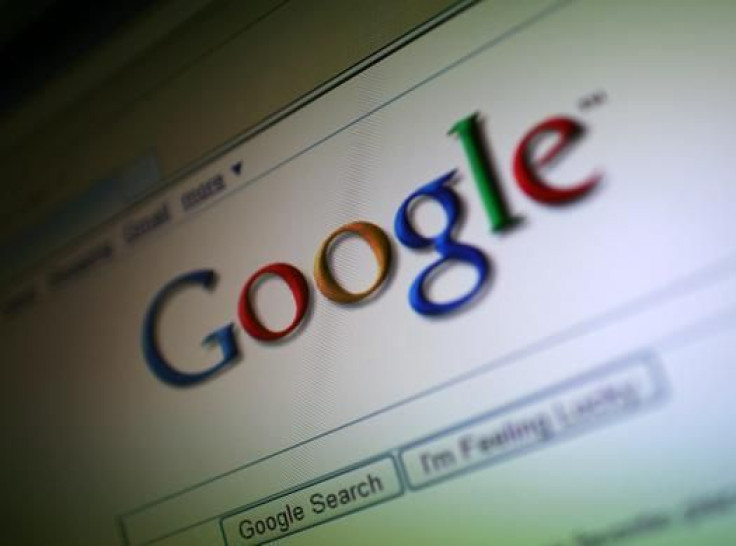 Google Inc. (NASDAQ:GOOG), the No. 1 search engine, is expected to report its earnings and revenue juggernaut kept rolling through the fourth quarter, with solid earnings gains and a 50 percent gain in revenue, especially as its shopping apps kicked in for holiday sales.
The Mountain View, Calif., search engine and advertising specialist, which got into the smartphone supply sector last May via the $12.5 billion acquisition of Motorola Mobility Holdings, is expected to report net income jumped 12 percent to $3.50 billion, or $10.58 a share, compared with prior year net income of $3.13 billion, or $9.50 a share.
Google's revenue for the quarter is expected to be a record $12.33 billion, compared with $8.13 billion a year ago, according to the Thomson Reuters survey of 38 analysts.
For the year, the company estimated to own 70 percent of global search is expected to report net income rose 12 percent to $13.22 billion, or $39.81 a share, from $11.79 billion or $36.04 a share, in 2011. Revenue is expected to top $41.5 billion.
For 2013, analysts expect Google will keep cranking out profits, with net income jumping as high as $15.54 billion, or $46.02 a share as revenue soars to $51.4 billion.
The Google model illustrates the power of software, services, market share and eyeballs.
Going ahead, one thing CEO and co-founder Larry Page knows the company doesn't face charges from the U.S. Federal Trade Commission, which announced it had dropped a probe into Google's ad practices and market domination, provided it adheres to certain guidelines dealing with privacy and develops a method to permit third parties access to many of its telephone patents.
Google, though, could face antitrust charges from the U.S. Department of Justice as well as the European Commission. Both agencies are known to be investigating the company's policies and practices. Still, the company received a huge relief on Jan. 3, when the FTC said its role was to ensure competition, not individual competitors.
Indeed, last week's introduction of "graph search" by Facebook (NASDAQ:FB), the No. 1 social networking website, only added more players to the sector, further bolstering Google's claims there's plenty of competition.
Google also faces the prospect of new competition from Yahoo (NASDAQ:YHOO), the No. 3 search engine, where former VP Marissa Mayer was recruited as CEO last July. She's under pressure to rebuild Yahoo and regain lost ground as well as make more money.
Meanwhile, investors will be watching to see sales of Google's Nexus tablet, rolled out to compete against the iPad from Apple Inc. (NASDAQ:AAPL), the most valuable technology company, as well as smartphone sales from Motorola.
Analyst Jason Helfstein at Oppenheimer expects the company to report sales of 3.4 million Nexuses last quarter at an average price of $136.
On the other hand, Google's YouTube service revenue is expected to rise sharply from the $1.5 billion for all of 2011. But it may be offsets by sales of Motorola Droid phones, which were launched into a sector dominated by Galaxy series from Samsung Electronics Corp. (KRX:005930) and the iPhone from Apple Inc. (NASDAQ:AAPL), the most valuable technology company.
To be sure, as the owner of the Android OS, Google derives revenue from Samsung's smartphone sales, as well as from all the other licensees of the principal rival to Apple's iOS. Going forward, Google's dominance could be challenged if new Windows 8 software from Microsoft Corp. (NASDAQ:MSFT), the No. 1 software company, proves popular.
To date, though, only a handful of companies such as Nokia Oyj (NYSE:NOK) have announced Windows 8 smartphones. Microsoft's Bing is No. 2 in search after Google.
One more item to look for will be Google's cash and investments. Last quarter, they stood at $45.73 billion. They're fuel for future acquisitions, nuch like YouTube, Android and Motorola were in the past.
Shares of Google closed Friday at $704.51, down $6.81. Including dividends, their return over the past 52 weeks has been 20.23 percent.
Markets were closed Monday for a federal holiday.
..
.
© Copyright IBTimes 2023. All rights reserved.
FOLLOW MORE IBT NEWS ON THE BELOW CHANNELS