IBC Signs Nearly $1 Billion Deal To Build Battery Manufacturing Facility In India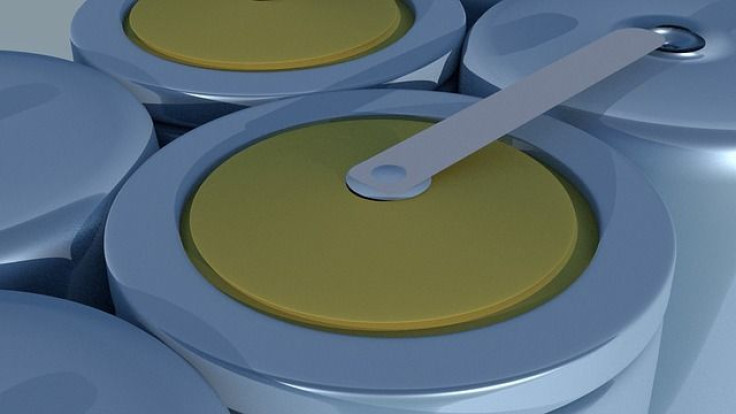 In a "proud moment" for India, International Battery Company (IBC) has signed a deal to build a battery manufacturing facility in the south Indian state of Karnataka.
The U.S.-based battery maker has committed to an investment pact worth 80 billion rupees ($971.89 million) to build the manufacturing facility across 100 acres of land. The facility will manufacture lithium-ion cells, and production is expected to begin in 2025.
"Proud moment for Karnataka as IBC and the Government of Karnataka join hands with an MOU signing for a groundbreaking investment of Rs. 8,000 Cr to establish a cutting-edge Advanced Battery Manufacturing Facility," Karnataka's Minister for Commerce and Industries, Infrastructure MB Patil said in a post on X.
Patil said the agreement would "revolutionize the energy storage landscape."
The deal not only poses economic opportunities but also comes at a time when the electronic vehicle industry is slated to see significant growth in India. The increasing demand for efficient energy storage solutions — not only from the automotive sector but also from the consumer electronics and power industries — is expected to rapidly change India's lithium-ion battery market.
To promote the manufacture and use of these batteries, the Indian government has implemented several schemes to advance both the domestic capabilities as well as foreign investments to expand India's battery manufacturing landscape.
"India, on its journey to becoming a global leader in the energy sector, has begun evolving its energy capabilities. Local Indian producers are being offered numerous advantages to produce batteries on their own through schemes like FAME I and II, among others," Neeraj Kumar Singal, Indian entrepreneur and the founder and CEO of Semco Group, told International Business Times.
"Foreign investment has the potential to boost the Indian battery manufacturing ecosystem in several ways, including introducing new battery technology that both local and foreign companies can collaborate on," he added. "Additionally, foreign companies may increase the level of battery manufacturing, driving local businesses to upgrade and meet the demands of the Indian as well as International market."
Apart from the economic opportunities, the need to upgrade and upscale India's battery manufacturing capabilities is also necessary to address the urgent need for energy transition. India's commitment to clean energy includes ambitious targets that would require cost-efficient and advanced battery systems.
"India has set big targets of 50% installed capacity by non-fossil fuels and to reduce energy intensity by 45% by 2030 from 2005 level," Vibhuti Garg, director, South Asia at Institute for Energy Economics and Financial Analysis (IEEFA), told IBT. "As per CEA Optimal Generation report, battery energy storage system (BESS) requirement in 2030 is varying from 22.6 GW/113.1 GWh to 49.3 GW/246.9 GWh across various scenarios of conservative demand estimate to high demand and also high hydro and higher BESS costs. If India needs to build such a high BESS system, it needs to start building battery energy storage at large scale."
"Karnataka is a renewable energy-rich state and building BESS capacity can help the state to reduce reliance on coal and meet its energy requirement from RE+storage," she added.
With companies like IBC shaking hands with India for battery manufacturing operations, the country can gain access to both capital as well as the latest technology. This also helps New Delhi materialize its big dreams of increasing India's exporting power.
The IBC deal can pave the way for Karnataka to gradually become "an export hub for more stable supply from RE+storage system in the state," Garg said.
As India charges ahead in transforming itself into a global manufacturing hub, joining hands with foreign players thus speeds up the process of boosting domestic capabilities and also the transition to green energy.
"Indian manufacturers are looking for collaboration opportunities with international players to access the technology and finance at low cost," Garg added. "Given the huge demand, there are opportunities for both domestic and global manufacturers and with large scale deployment, cost economics will improve and India can then set up the big capacities not only to meet their internal demand but also export to other countries and accelerate the roadmap to energy transition."
© Copyright IBTimes 2023. All rights reserved.