iPhone 5 Release Rumor Update: From Liquidmetal, In-Cell Panel To October Launch; What We Know So Far (Teardown Rumors)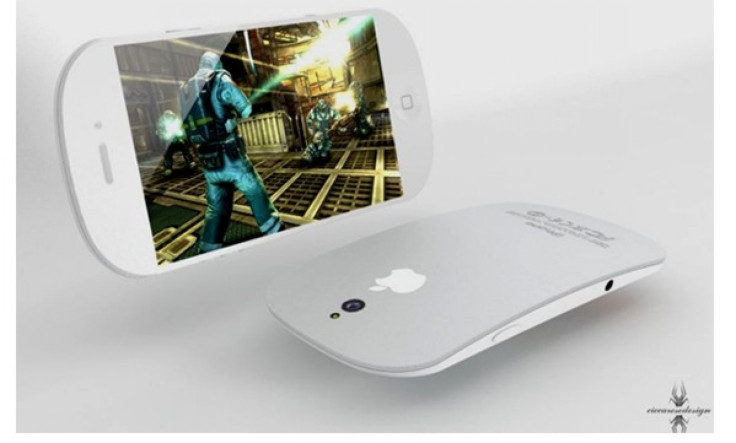 Apple's fabled iPhone 5 is creating a host of fuss and hype on the Internet of late. The Cupertino tech giant is still tightlipped about any of the leaked photos and released prototypes of its flagship iPhone. The silence has perhaps added more fuel to the increasing enthusiasm of Apple lovers, giving rise to speculations that are mostly weird and probably have no chance of being featured in the next generation iPhone, popularly dubbed the iPhone 5.
According to all the latest rumors that rolled out from the rumor mill this week, Apple will pack in a liquidmetal casing for the phone alongside an in-cell touch-panel and 16:9 aspect ratio of the display. Moreover, the company will, in all probability, not release its iPhone this June but in October.
Here is a comprehensive list of all rumors that have reached us this week. We expect all these rumors to finally feature in the iPhone 5 but till the time it happens, we ask our readers to take these features with a pinch of salt!
Rumor 1: In-Cell Panel
According to Taiwan newspaper DidiTimes, Sharp and Toshiba Mobile Display (TMD) are working together for Apple to produce an in-cell panel in the second quarter of 2012. While Sharp is manufacturing the in-cell panels at its 5.5G lines, TMD would use its 6G lines for production, said the report.
Apple's decision of introducing in-cell panels, which puts together touch functionality with the TFT (thin-film transistor) manufacturing process, will bring down the manufacturing cost of the device, believes Redmond Pie. And, not only that, the in-cell panel will additionally help the company to develop a significantly thinner and lighter iPhone.
Meanwhile, DigiTimes has mentioned that the in-cell touch panels will have a significant impact on the operations of Apple's current touch panel suppliers TPK Holdings and Wintek, which are specialized in the production of glass on glass touch solutions currently.
However, TPK in its response to the latest development informed that the company currently is working on TOL (touch on lens) single-glass touch solutions, which will be more appropriate for the making of high-end customized devices and will also accommodate more than one technology.
Rumor 2: Liquidmetal Casing for Smooth Outer Surface
ETNes, the Korean publication, has recently reported that Apple's next iPhone 5 will be considerably thinner and lighter due to its recently won patents for liquid metal, which the company acquired in August 2010 from Delaware-based Liquidmetal Technologies.
According to the ETNews report, iPhone 5 is likely to take liquid metal, an alloy of zirconium, titanium, nickel, copper and so forth having an outer surface smooth like liquid.
Not only Apple but Samsung Electronics is also working on the liquidmetal casing for its upcoming device, said the Korean newspaper.
The next flagship phones of [Apple and Samsung] are expected to adopt unprecedented materials for their main bodies, that is, ceramic for the Galaxy S3 and liquid metal for iPhone 5, both being thin, light and highly resistant to external impacts, added ETNews.
While we are unsure about all the other rumors we have come across in recent times about the size of iPhone 5 (bigger, in particular), the only feature that we can be confident about is that the phone will be thinner and lighter than its predecessors.
Rumor 3: 16:9 Aspect Ratio will help Apple make a 4-inch iPhone 5
Phone designers from all over the world are creating stunning concept designs for the iPhone 5 but the latest that grabbed our attention comes from a certain Timothy Collins, who called into the Vergecast (episode 24) and detailed how Apple can increase the screen size a little bit by taking the 16:9 route.
Apple historically has maintained a 3.5-inch display with 3:2 aspect ratio for all its iPhones. Even when the company debuted 960 x 640 resolution with 326 ppi in iPhone 4 and 4S, it maintained the same aspect ratio across the new phones.
While Apple is not expected to increase the display resolution with its new model of the iPhone, to maintain the Retina quality while increasing the screen size, Timothy suggests that Apple can perhaps change the aspect ratio from 3:2 to 16:9 and that's the only sensible way to increase the screen size while maintaining the same Retina resolution.
But the problems associated with a 16:9 aspect ratio display are numerous. The breadth of the phone will remain the same, while the length may increase. This new size will create problems for app developers who will need to work harder to make their apps look good on the new elongated iPhone 5.
Rumor 4: Home Button Alternative, All-Screen Model, Says Ritchie
Meanwhile, the 16:9 ratio aspect has seemingly left Rene Ritchie of iMore little concerned about the size of the phone. Rene, the editor-in-chief of iMore, has been supremely famous for his accurate predictions about iPhones. This time he reports that Apple is very much into experimenting with the Home button alternative.
We haven't heard anything about a 16:9 iPhone, but we have heard Apple is (perhaps still) discussing or experimenting with alternatives to the current Home button, said Ritchie. Could these experiments come together into an almost all-screen iPhone?
The problems that we mentioned about the increased aspect ratio here have been echoed by Ritchie as well:
It raises the kind of problems for developers and apps that Apple has thus far avoided by retaining the same aspect and pixel ratio in iPhones since they first introduced the original iPhone. Given how long Apple is leaving older devices on the market as well - for example, the 2009 iPhone 3GS is still sold as new - it would be a long-lasting problem as well. Boxing 3:2 apps, like Apple does with iPhone apps on the bigger iPad screen, wouldn't create the premium phone experience Apple is known for.
Rumor 5: 3D Technology
This Tuesday reports surfaced online saying that Apple was looking for a 3D technology expert.
The job listing on Apple's website details that company seeks a Computer Vision specialist to strengthen its multi-view stereo research group with knowledge and experience in Computer Vision, Image Analysis and 3D geometry.
While rumors about Apple's incorporation of a 3D camera in the upcoming model of the iPhone were already flying high in the Internet, the job listing now fuels the speculation.
In May, Patently Apple reported in May that Cupertino-based tech giant had won a patent for 3D camera for iOS devices.
According to the website, [T]he new cameras in development will utilize new depth-detection sensors such as LIDAR, RADAR and Laser that will create stereo disparity maps in creating 3D imagery. Additionally, the cameras will use advanced chrominance and luminance Sensors for superior color accuracy. And if that wasn't enough, the new cameras will not only include facial recognition but also facial gesturing recognition. Intel discussed the coming 3D revolution back in 2010 and it appears that Apple wants to be one of the first to introduce this killer 3D camera.
The new 3D cameras will also be built in a way as to recognize facial expressions and gesturing.
Rumor 6: Not A6 but a variant of A5x
According to a 9to5mac report, new models of the iPhone and iPod touch are already in the works. Apple has internally seeded a prototype next-generation iPhone with the iPhone 4 design. The actual next-generation iPhone is specifically said to not include the iPhone 4/4S design, but Apple is testing these new devices in older casings to throw off leaks, the website reported.
But contrary to previous reports that claimed that Apple will pack a new A6 processor with the iPhone, the latest prototypes had a variation of the A5X's S5L8945X architecture and like the new iPad, they were also packing 1GB of RAM, revealed 9to5mac.
Rumor 7: Unibody Design
According to various reports, Apple's next iPhone is expected to sport a new design in a single unibody frame reminiscent of the company's MacBook lineup.
Apple introduced a breakthrough Unibody design for its MacBook line-up in 2009. AppleInsider has referred to Topeka Capital Markets analyst Brian White who has issued a note to investors Monday with details he had picked up during a tour of suppliers in China and Taiwan. During the trip, he learned that some suppliers will begin production in June of certain components of Apple's sixth-generation iPhone, setting up for a product launch in the fall.
Rumor 8: Release Date Dilemma
While a plethora of rumors previously confirmed that Apple will launch its phone in July, looking at the latest development, we feel that the phone will not reach us before October.
According to an industry note from investment banking firm Piper Jaffray, Apple has to continue its trend of October launches and wait until this fall to release the iPhone 5 due to a supply issue with Qualcomm's 28-nanometer modem chip. This chip in question is the unreleased iPhone to enable the new iPhone to be LTE-compatible.
We expect the iPhone 5 to not only include a revolutionary newly designed body, read the report, but also support LTE and utilize the Qualcomm 28nm baseband modem.
Some earlier reports, however, claimed that iPhone 5 was expected to be launched at the Worldwide Developers Conference (WWDC) in San Francisco in June.
Other rumored features of iPhone 5:
iOS 6 operating system
The phone might work as Universal Remote Control
3D GUI
OLED Screen
iWallet and NFC
© Copyright IBTimes 2023. All rights reserved.