iPhone 5 Release Rumor Updates: Apple's Major Patents That Could Disrupt the Smartphone Market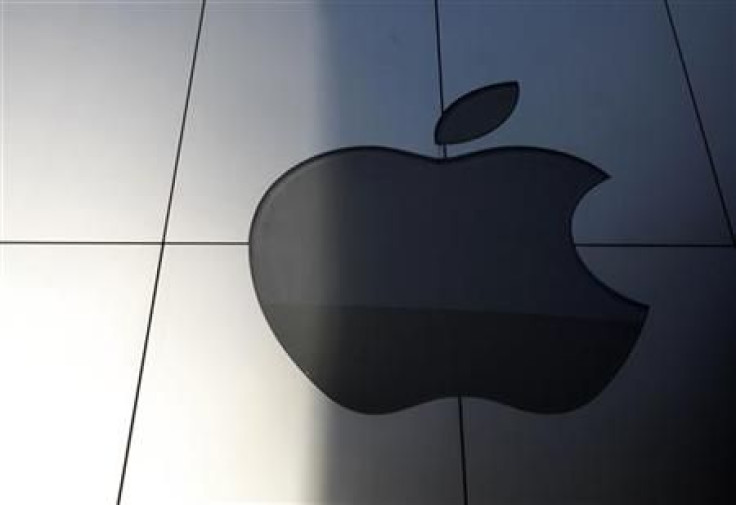 At a time when the smartphone lovers are busy churning out all possible features of Apple's next generation iPhone, it is perhaps the right time to consider all the major patents Apple recently won and which have more chnaces to be featured in the next iPhone (presumably called iPhone 5).
Here's the reality check.
Unibody Design
Unibody design, which is becoming a trend for almost all Android devices, might be featured in the new iPhone too.
According to various reports, Apple's next iPhone is expected to sport a new design in a single unibody frame reminiscent of the company's MacBook lineup.
Apple introduced a breakthrough Unibody design for their MacBook line-up in 2009. And the AppleInsider has referred to Topeka Capital Markets analyst Brian White who has issued a note to investors Monday with details he said he had picked up during a tour of suppliers in China and Taiwan. During the trip, he learned that some suppliers will begin production in June of certain components of Apple's sixth-generation iPhone, setting up for a product launch in the fall.
In our view, this will be the most significant iPhone upgrade with a four-inch screen and a new, sleek look that we believe will require a Unibody case, White wrote. This new, sleek look will be the most important reason that consumers decide to upgrade.
Moreover, some rumors say that the redesigned iPhone 5 will tout an aluminum unibody similar to the rear panel of the iPad.
Liquidmetal
Apple's next iPhone 5 can be considerably thinner and lighter due to its recently won patents for liquid metal, which the company acquired in August 2010 from Delaware-based Liquidmetal Technologies.
While talking about the Samsung Electronics and Apple, Korean publication ETNews reported: The next flagship phones of [Apple and Samsung] are expected to adopt unprecedented materials for their main bodies, that is, ceramic for the Galaxy S3 and liquid metal for iPhone 5, both being thin, light and highly resistant to external impacts.
According to the ETNews report, iPhone 5 is likely to take liquid metal, an alloy of zirconium, titanium, nickel, copper and so forth having an outer surface smooth like liquid.
Motion Tracking User Interface
Apple has recently won a major patent for applying a special user interface that uses motion tracking.
According to PatentlyApple The technology could be used in conjunction with an avatar application or used in context with Apple's patent pending advanced 3D interface.
The technology, taking advantage of Apple's built-in iSight camera, will create an avatar. And, human-to-avatar expressions will track the movement of your three-dimensional head by using the video camera using motion vectors.
Not only human heads, any tangible objects such as a pen, a box, a hand can be tracked, reports PatentlyApple.
Wireless Headset with Integrated Media Player
Apple's latest granted patent Wireless headset with integrated media player shows how a wireless audio headset and MP3 player can be merged into a single device, even when the MP3 player is not wirelessly coupled with any other device like an iPhone or iPod.
This feature will also allow the headset to be used for recording conversations and other types of audio apart from MP3.
3D Camera
PatentlyApple discovered recently that the Cupertino-based tech giant has won a patent for 3D camera for iOS devices.
Although it is still uncertain whether the company will finally pack in the feature in iPhone 5, but according to website, [T]he new cameras in development will utilize new depth-detection sensors such as LIDAR, RADAR and Laser that will create stereo disparity maps in creating 3D imagery. Additionally, the cameras will use advanced chrominance and luminance Sensors for superior color accuracy. And if that wasn't enough, the new cameras will not only include facial recognition but also facial gesturing recognition. Intel discussed the coming 3D revolution back in 2010 and it appears that Apple wants to be one of the first to introduce this killer 3D camera.
The new 3D cameras will also be built in a way to recognize facial expressions and gesturing.
Universal Remote Control
Another report from PatentlyApple indicates that the Cupertino-based tech giant might offer a universal remote control feature, which will consolidate the control of electronic devices into a single controller, to upcoming iPhones and iPads.
The report, based on an Apple patent application released by the US patent office for a remote control device that is configurable to gather state information from controlled components, speculates that this feature is one of the most likely features to been seen integrated into a future iPhone (or other iOS device) instead of it being an add-on app at the App Store. The advanced features being added to Apple remote could be signaling their preparation for a standalone HDTV as it's to control a television and other related entertainment devices.
iWallet And NFC (Near Field Communication)
Apple won a major patent March 6 for its iWallet feature that generally relates to establishing financial transaction rules for controlling a subsidiary financial account along with giving users the ability to see their entire credit card profiles, view statements and messages from their banks, and even set parental controls for their children.
The idea of the iWallet is to let individuals buy things by merely using their iPhone 5 or any other device of Apple. This means that the user does not need to bring a credit card to a store with NFC support, the report explained.
iWallet will also leverage Near-Field Communication technology to complete credit card transactions directly on the phone.
Ultrasonic Bonding
Patently Apple's another suggestion hints that iPhone 5 is likely to feature ultrasonic bonding to get stronger and more lasting than using adhesives to hold different materials together.
It said, on March 15, 2012, the US Patent & Trademark Office published a patent application from Apple that refines an older 2008 patent on using Ultrasonic bonding in products like the 2009 metal back iPhone and current iPods.
Multi Touch Skin technology
Apple has also won a Multi-Touch Skin technology that will allow Apple to create next generation devices that are multi-dimensional in nature like a multi-touch sphere or a TV remote that has multiple touch areas for different controls, reports PatentlyApple.
© Copyright IBTimes 2023. All rights reserved.