It Was 'Cold,' Not 'Coon': CNN Backtracks On Its Claim That Zimmerman Used Racial Slur In 911 Call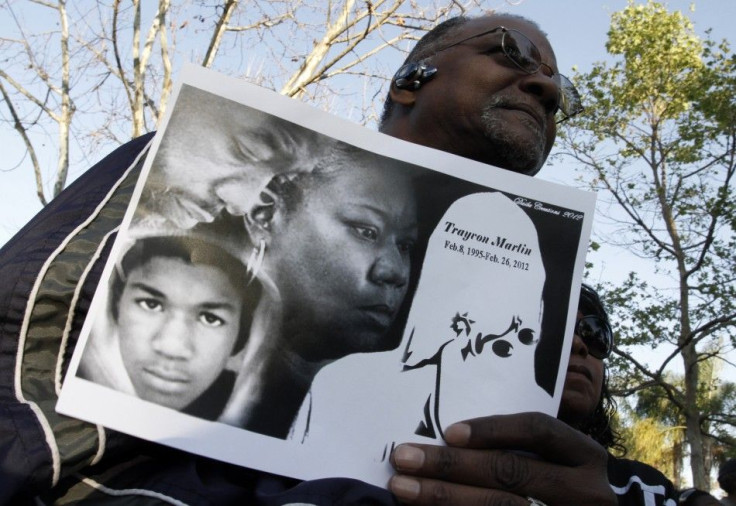 In a dramatic turnaround from its earlier charge that George Zimmerman, the self-confessed killer of 17-year-old African American teen Trayvon Martin, used a racial slur during the 911 call prior to shooting Martin, the Cable News Network says its expert may have misinterpreted the word.
In a video broadcast on March 22, CNN anchor Anderson Cooper and features reporter Gary Tuchman, along with an audio expert, had alleged that the neighborhood watch member Zimmerman may have used a racial slur, following an expletive, to refer to the African American teen during his call placed with the Sanford, Florida, police on Feb. 26, prior to fatally shooting Martin.
The video shows Tuchman listening to the enhanced 911 call, as CNN audio design specialist plays the single word over and over, and then exclaims: That sounds even more like the word (coon or coons) than using it with the F-word before that.
However, in another video uploaded to the CNN website on Wednesday, the network backtracked from its earlier claims to admit that the word doesn't sound like that slur anymore.
Network anchor Wolf Blitzer and Gary Tuchman and a different audio expert are shown unanimously agreeing that Zimmerman in fact said f***ing cold and not f***ing coon as earlier interpreted.
It doesn't sound like that slur anymore, Tuchman says. It sounds like - and we wanted to leave it up to the viewer - but it sounds like we're hearing the swear word at first and the word 'cold.'
CNN's gaffe coincides with a similar incident in which NBC apologized for tampering with the tape of the 911 call made by Zimmerman which misleadingly made him sound racist.
NBC was widely panned for doctoring the emergency call in which Zimmerman says about Martin: This guy looks like he's up to no good. Or he's on drugs or something. It's raining and he's just walking around, looking about.
The dispatcher responded by asking, OK, and this guy - is he black, white or Hispanic? to which Zimmerman replied, He looks black.
However, during a broadcast recently on the Today show, NBC left out the dispatcher's question, as well as a good chunk of Zimmerman's explanation, abbreviating the conversation like this: This guy looks like he's up to no good. He looks black.
The unwarranted editing drew widespread criticism, forcing NBC to apologize. The network put the blame for the gaffe on its production team.
During our investigation it became evident that there was an error made in the production process that we deeply regret, NBC said in a statement sent to The Hollywood Reporter on Tuesday. We will be taking the necessary steps to prevent this from happening in the future and apologize to our viewers.
Meanwhile, ABC News has also been criticized for manipulating the story to exploit its sensational value.
ABC came under fire from talk show host Rush Limbaugh for reporting that Zimmerman bore no injuries from the night he shot Martin, only to retract the report saying that he may have had a gash on the back of his head.
Folks, do you realize that the entire foundation of this story has now been blown up across three networks, by their own admission, after the fact, long after all the damage was done? Limbaugh said Thursday.
Zimmerman, a Hispanic American, shot Martin on Feb. 26 in Sanford, Florida, claiming that he acted in self defense. However, Martin's parents and lawyers insist that the shooting was racially motivated, a claim that a significant section of American people tend to believe, with President Obama saying that if he had a son, he'd look like Trayvon.
© Copyright IBTimes 2023. All rights reserved.