Jae Crowder Suitors Now Reportedly Include Defending NBA Champions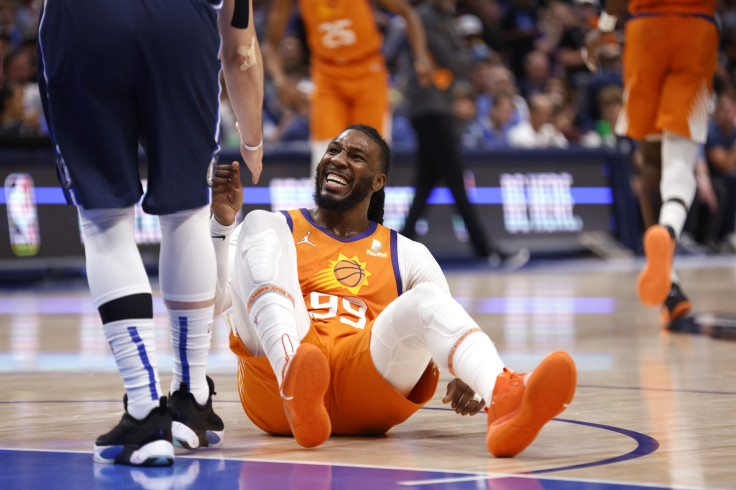 KEY POINTS
Phoenix Suns forward Jae Crowder is still dominating trade rumor headlines
The Golden State Warriors are reportedly considering making a move on Crowder
Dealing Crowder to Golden State straight up will be a tricky situation for both parties
The NBA trade rumor mill is slowly kicking into high gear as most players who signed deals in the offseason are eligible traded in mid-December, but Jae Crowder rumors continue to make headlines.
Over the past weeks, the Phoenix Suns have been linked to teams such as the Milwaukee Bucks and Atlanta Hawks because of the 3-and-D forward–though their interest in doing a trade with them is yet to be made public knowledge.
However, Eric Pincus of Bleacher Report reported through their sources that the Golden State Warriors are apparently involving themselves in a possible Crowder deal.
"One executive told B/R (Bleacher Report) that the final result could be a multi-team trade with three, four or even five NBA franchises," Pincus wrote.
Initially, there was talk of sharpshooting guard Grayson Allen being involved as part of the Bucks' trade package while the Hawks have been rumored to be offering big man John Collins–though the Suns are reportedly not that interested in Collins.
Trading Crowder has been a war of attrition for the Phoenix front office as they have been holding on to their most valuable trade piece this season for the best possible deal and no one can blame them for doing so.
However, there will need to be a time when they swing a deal that both works for their hopeful NBA championship run while also accommodating Crowder's desired destination–wherever that may be.
Pincus floated the idea of a multi-team trade involving the Suns, Warriors, Houston Rockets and San Antonio Spurs, but working out the financial aspect of may be more trouble than it is worth since the Warriors will likely want the lion's share of talent involved.
Looking at the Suns' depth chart, they need to add someone who can capably fill in the hole that Crowder has left in both forward positions.
Aiming for Andrew Wiggins is a lofty goal that Phoenix will likely not get since the former Minnesota Timberwolves forward has been instrumental to their offense.
Going after Jonathan Kuminga and Moses Moody, the latter for salary matching reasons, may probably the best that they can go for in a straight-up deal with the Suns giving up some draft picks to sweeten the deal.
However, the likelihood of this ever happening is next to impossible since the Congolese forward also plays meaningful minutes for the Warriors and is one of their most prized assets after drafting him seventh overall in the 2021 NBA draft.
Aside from the Kuminga situation, the Suns can ill afford to strengthen a Western Conference and Pacific Division rival as it could be their undoing come the playoffs.
All in all, the Suns are biding their time with the offers currently being fielded to them behind closed doors, though Phoenix fans will still have their hold their breaths in anticipation of a deal happening anytime between now and the February 9, 2023 trade deadline.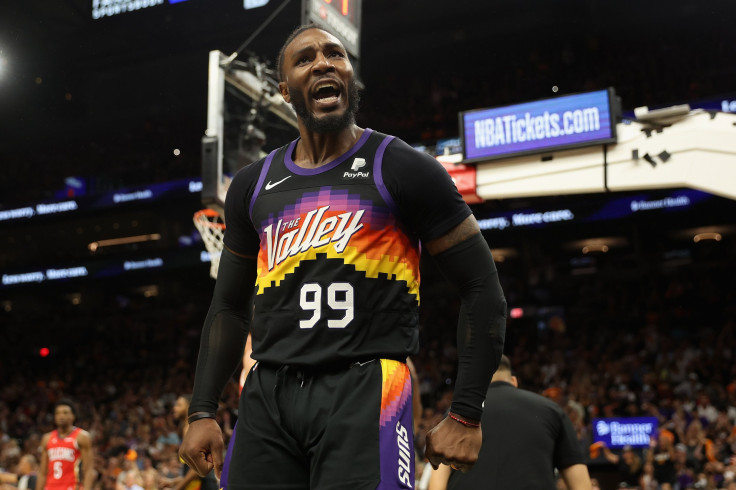 © Copyright IBTimes 2022. All rights reserved.
FOLLOW MORE IBT NEWS ON THE BELOW CHANNELS