Jaguar, Land Rover, Great Wall explore China tie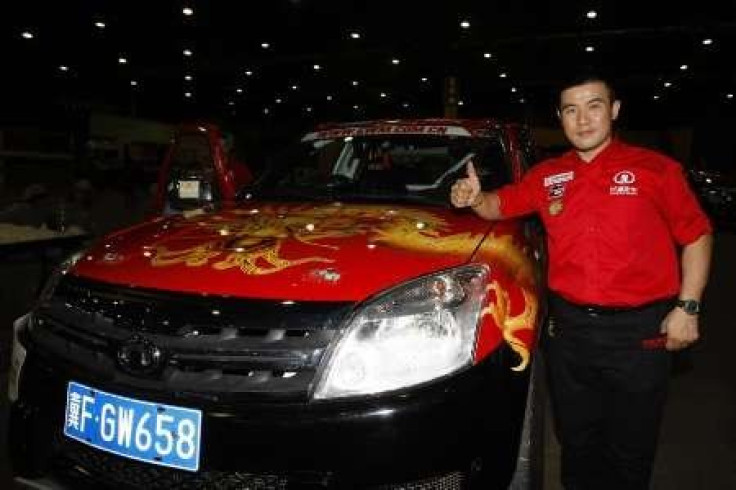 Jaguar and Land Rover is in talks with top Chinese sport utility vehicle maker Great Wall Motor Co about a potential China tie-up, two executives told Reuters on Monday.
Jaguar and Land Rover, a unit of India's Tata Motors, is among a very few top-line global brands that do not have manufacturing arrangements in China, where BMW, Audi and others have already racked up stellar sales.
The two companies are exploring opportunities for a cooperative effort. Senior executives of Jaguar and Land Rover came over and visited our plant earlier this month, a Great Wall executive said.
It's fair to say that contacts between the two parties have already passed the initial stage, but no final decision has been reached so far, a second executive with direct knowledge of the talks told Reuters.
Great Wall chairman Wei Jianjun met with Jaguar and Land Rover's senior executives during their China tour, said the second executive.
The Jaguar and Land Rover unit, which Tata bought from Ford Motor Co in 2008 for $2.3 billion, was initially loss-making, but it made a turnaround in the last few quarters and posted a profit of 19.58 billion rupees for the three months ended December.
China was the unit's fastest growing market in 2010, according to Jaguar and Land Rover's chief financial officer Ken Gregor. He said sales in the country jumped 95 percent during the year to 26,114 units.
A tie-up in China, the world's top auto market, would help solidify Jaguar and Land Rover's longer term growth, industry insiders said.
Tata Motor units have had contacts with other potential partners in China, including Chery Motor and Jiangling Motors Corp.
Fuji Heavy Industries, Japan's smallest carmaker, said late last year it was in talks with Chery to make Subaru vehicles in a planned $360 million plant in northern China.
A partnership with Jaguar and Land Rover would also be complementary for Great Wall, which currently makes mass-market products, including sedans and pickup trucks
© Copyright Thomson Reuters 2023. All rights reserved.