Jay Z, Hillary Clinton Live Stream: Start Time, Channel And How To Watch 'Get Out The Vote'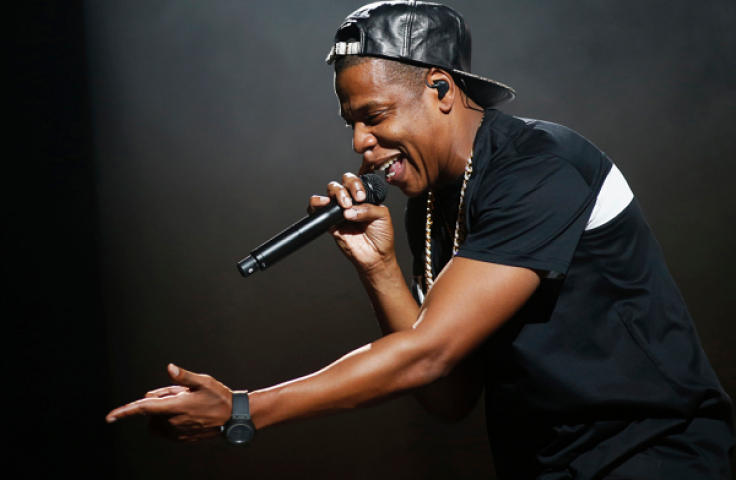 Jay Z is hoping to help Hillary Clinton wheel in black voters by headlining a major concert Friday in support of the 2016 presidential candidate. The free "Get Out The Vote" concert will be held just four days before the election in Cleveland. The superstar rapper will be joined by "special guests," and his wife, Beyoncé, is also rumored to perform, CBS News reported.
A statement from Clinton's camp said the concert was to "encourage unity" and rally support from not just black voters but young voters and Ohioans, BuzzFeed reported. Those are groups that have been reluctant to back the Democratic nominee so far. Clinton has been struggling to appeal to black voters, and she's been consistently lagging behind her opposition, Donald Trump, in Ohio.
A recent Quinnipiac poll shows Clinton down by five points compared with Trump in Ohio, while a PBS poll of likely voters show Trump moving in on Clinton, with 42 percent of likely voters in favor of the Republican nominee and 45 percent in favor of Clinton, New York Times reported. However, if Clinton manages to garner support from younger voters of color on Election Day, then the secretary of state would be practically guaranteed to take the White House.
This isn't the first time Jay Z has helped a presidential nominee gather support from the black community. The Grammy music mogul and philanthropist hosted similar events in past elections for President Barak Obama in 2008 and 2012. During the 2012 concert, which Jay Z hosted in collaboration with Bruce Springsteen in Columbus, the rapper changed the lyrics from his hit song "99 Problems" to reference Obama's former opponent Mitt Romney by saying "I got 99 problems but Mitt ain't one."
Other popular artists, including Jennifer Lopez, Miley Cyrus, John Legend and Katy Perry, have also campaigned for Clinton in an effort to bring in more support from younger voters.
Tickets were released on a first-come-first-serve basis. Thousands are expected to attend the event held at Cleveland State University's Wolstein Center at 8 p.m.
While live stream information has not yet been released, Cleveland's channel 19 News may stream segments of the concert on their video streaming service. Check out the video player around 8 p.m. for updates on the Get Out The Vote concert below.
CNN is also known for carrying live streams of campaign events. Watch for news live here.
© Copyright IBTimes 2023. All rights reserved.