Kennedy For President? Chris, Joe, Robert All Potential 2020 Candidates To Take On Donald Trump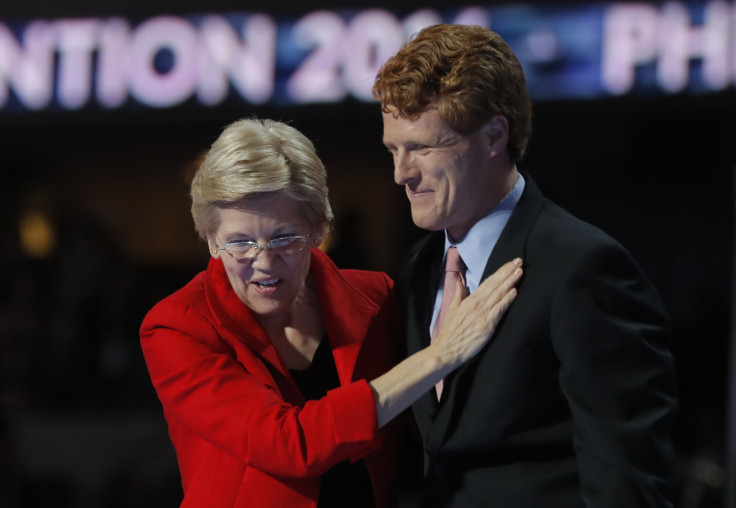 President Donald Trump may have bested the Clintons with his electoral upset victory in the 2016 presidential election, but another American political dynasty could be planning for a major comeback in 2020. The Kennedys have several Democratic candidates who could potentially announce bids for the ticket to take on the sitting-president, including Rep. Joseph P. Kennedy III, D-Mass., businessman Chris Kennedy and environmental activist Robert Kennedy.
Joseph Kennedy burst into the national conversation following Trump's election last year, taking the president on with a series of recent speeches condemning the GOP healthcare bill set to repeal and replace former President Barack Obama's landmark initiative, the Affordable Care Act.
Videos of Kennedy slamming the controversial legislation went viral, receiving nearly 10 million views of Facebook and well over 200,000 shares.
Read: How To Stop Trump: Bernie Sanders Is Helping Liberals Take Over Conservative States
"With all due respect to our speaker, he and I must have read different scripture," Kennedy said last week, following House Speaker Paul Ryan's speech on the Republican bill. "The one that I read calls on us to feed the hungry, to clothe the naked, to shelter the homeless, and to comfort the sick. It reminds us that we are judged not by how we treat the powerful, but how we care for the least among us."
Kennedy's fiery speech immediately spurred national headlines suggesting the representative would be a formidable candidate to battle Trump in the next presidential election. But he may not be the only Kennedy up for the challenge: his relative, Chicago businessman Chris Kennedy, announced he'd run for Illinois governor in February.
Meanwhile, Joe Kennedy's uncle, Robert F. Kennedy Jr., a popular radio host and attorney specializing in environmental law, has also been urged to run against the president in 2020.
Joseph Kennedy has previously stated he wouldn't let his family's legacy — as well as the supposed "Kennedy curse" which allegedly serves as a disadvantage against the family in political races — get in the way of his own political agenda.
"I obviously am very proud of what my family has accomplished and what they have done," the representative told the Associated Press, but "if you try to do this job and carry that weight around, you're never going to be able to do anything."
© Copyright IBTimes 2022. All rights reserved.
FOLLOW MORE IBT NEWS ON THE BELOW CHANNELS