Lindsay Lohan Leaked Playboy Photos: 'Sex is a Part of Nature'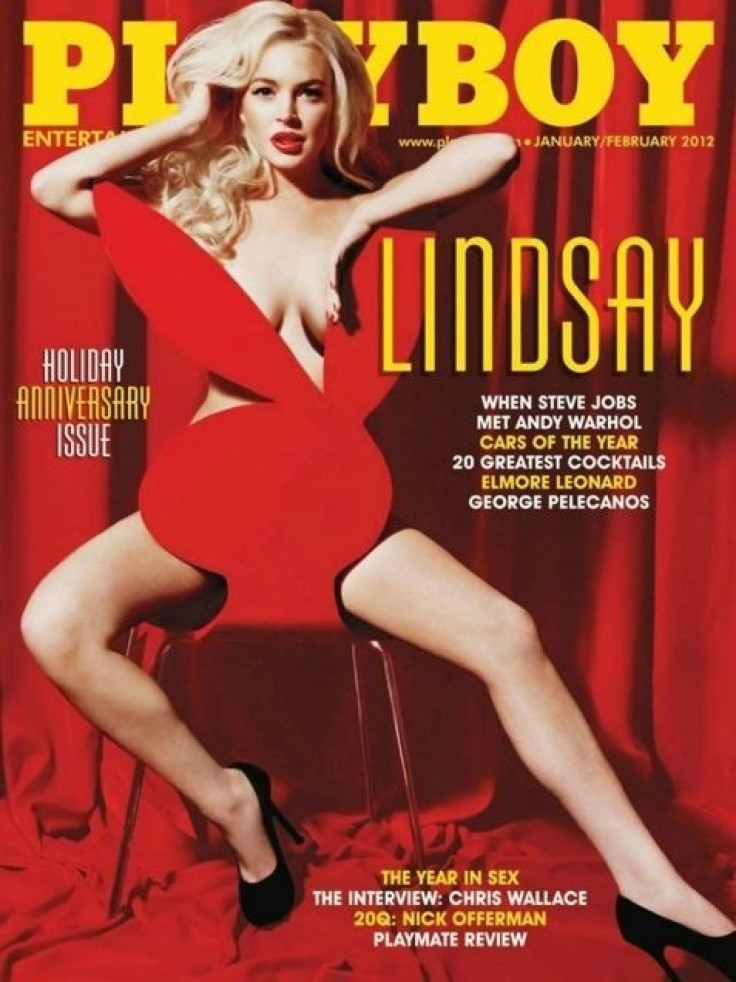 Lindsay Lohan's leaked Playboy photos have set the world on fire, but it's her leaked Playboy interview that shows true insight into her life.
Lohan, who has had numerous run-ins with the law, told Playboy that she has learned from her mistakes and how to be accountable.
Looking back, I probably would have listened to and taken more advice from the people whom I admire and would have followed through with it more, Lohan said.
My stubbornness at 18 and 19-years-old got in the way, she said. During the past five years, I've learned that time flies faster than you think, and because you only live once you have to learn from your mistakes, live your dreams and be accountable.
Lohan was sentenced to a month stay in jail in November for violating her probation, but served only a day due to overcrowding. It marks a string of crimes, including two DUIs, but relatively meager penalties.
The oft-troubled 25-year old actress is hoping that the Playboy shoot can offset her many issues with the law and revitalize her career. The photo spread features Lohan in a variety of Marilyn Monroe-inspired positions and netted Lohan a reported one million dollars.
The pictorial spread, which Playboy head honcho Hugh Hefner believes is very tasteful, showcases Lohan's well-defined body in front of a red velvet curtain. Lohan doesn't appear full frontal in any of the pictures, but with bright red lipstick and Monroe-like blonde hair, she does manage to show off her sexuality to the world.
Sex and sexuality are a part of nature and I go along with nature, she said. I think Marilyn Monroe once said that. I certainly agree with her.
Knowing yourself and your body is so important because it gives you confidence, and in life, women need confidence. It's a very male-dominated world to begin with, so knowing yourself and being comfortable with your body is an important thing for me as a woman. Everyone is entitled to their opinion, but this is mine.
The January/February Playboy issue will be out sometime next week, according to Hefner. The magazine was forced to rush the arrival of the magazine after a hacker released the entire spread to the Internet - much to chagrin of Playboy executives who had ordered thousands of extra copies in anticipation of a frenzy to purchase the issue.
The issue will also be showcased on The Ellen DeGeneres Show on Dec. 15. Lohan will appear on the show to discuss the spread in what will be her only public interview on the Playboy shoot, according to her spokesperson.
For those still looking for her leaked Playboy pictures you can get all of the pictures here, but, as you can imagine, they are extremely not safe for work.
© Copyright IBTimes 2023. All rights reserved.