LOOK: LaMelo Ball Suffers Scary Ankle Injury During Hornets-Rockets Game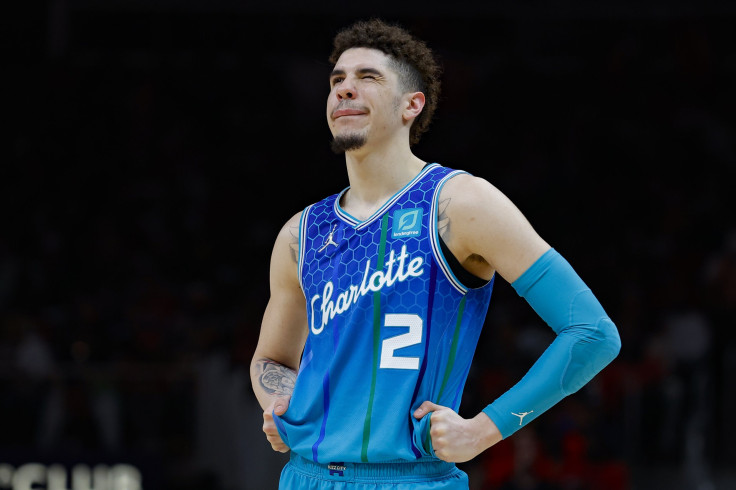 KEY POINTS
LaMelo Ball has twisted his left ankle for the third time this season
Ball's misfortune can be chalked up to his playing style and misfortune
Questions have started to emerge about whether his shoes are also to blame
Young superstar guard LaMelo Ball just simply cannot catch a break in his young career after suffering another ankle injury that could likely keep him out of action for an even longer time.
In the third quarter of their away game against the Houston Rockets, Ball was going up to try and block rookie big man Jabari Smith's attempt at the ring, but Charlotte forward P.J. Washington had the same idea as his point guard.
As both men whiffed and missed on their respective block attempts, Washington's right foot landed exactly on Ball's left foot which was still planted to the ground–twisting it at an extremely awkward angle.
Below is the full video of the incident as tweeted by Bally Sports: Hornets' official Twitter account.
Ball is no stranger to injury on his left ankle this season, and it has inevitably derailed any momentum he was hoping to build on this season both for himself and the franchise.
In their October 10, 2022 preseason game against the Washington Wizards, Ball was going for a drive against opposing forward Anthony Gill when his left foot landed over Gill's foot, twisting his left ankle which kept him out until November 12.
With just his second game under his belt, Ball suffered another ankle sprain four days later against the Indiana Pacers when he attempted to save the ball but instead landed on a fan's foot, rolling the same ankle once again.
This kept him out for 11 games and the youngest of the three Ball brothers would step back onto the floor on December 14 in a loss to the Detroit Pistons.
Through 18 games, the Hornets will not have Ball's services once again this season and it is mainly the culprit as to their 11-34 record, dead last in the Eastern Conference.
At this point, one would wonder whether it is an issue with Ball's hard-nosed style of basketball, simple misfortune, or even an issue with how Puma–his shoe sponsor–constructs the shoes he is wearing.
For context, many of the NBA's players are wearing Puma-brand shoes like 2018 top pick Deandre Ayton, Marvin Bagley and Michael Porter Jr.
Reputable sneaker site WearTesters noted in their review of the Puma MB.02, Ball's signature line, that the support of the shoe was a notable downgrade compared to the MB.01.
"There's also a midfoot shank plate, which combines with the thick midsole to make the MB.02 a little stiffer than I'd prefer. However, it also means the shoe isn't going to bend in the wrong direction, either," Jackson Beyer of WearTesters wrote.
"The support would have been aided by lowering the stack height of the midsole and widening the base a bit, but that isn't a dealbreaker when it comes to support."
Blaming it all on the shoe manufacturer would be a convenient yet understandable excuse for the most ardent Hornets fans, but it cannot be denied that Lady Luck is simply not on Ball's side for the 2022-23 season.
It remains to be seen whether the Hornets decide to bring Ball back to the team for the rest of the season as their chances of a play-in seed are slim and may be better off having him work on his ankle strength ahead of next season.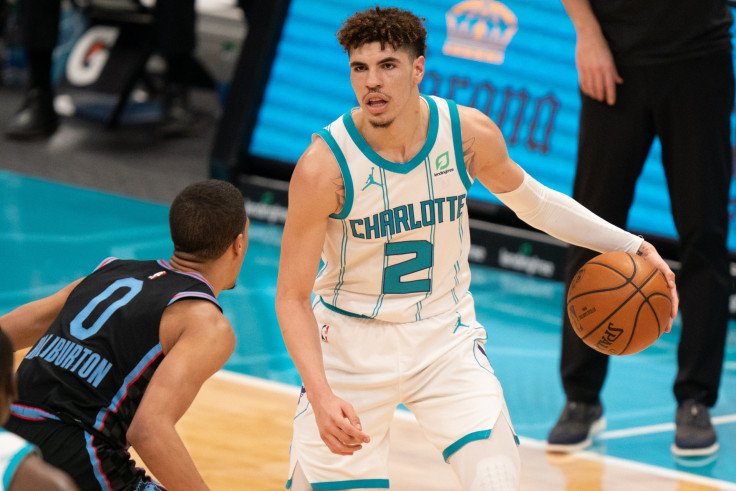 © Copyright IBTimes 2023. All rights reserved.