'Mad Men'-Inspired Draping Fad Replaces Tebowing, Planking As Latest Craze [PHOTOS]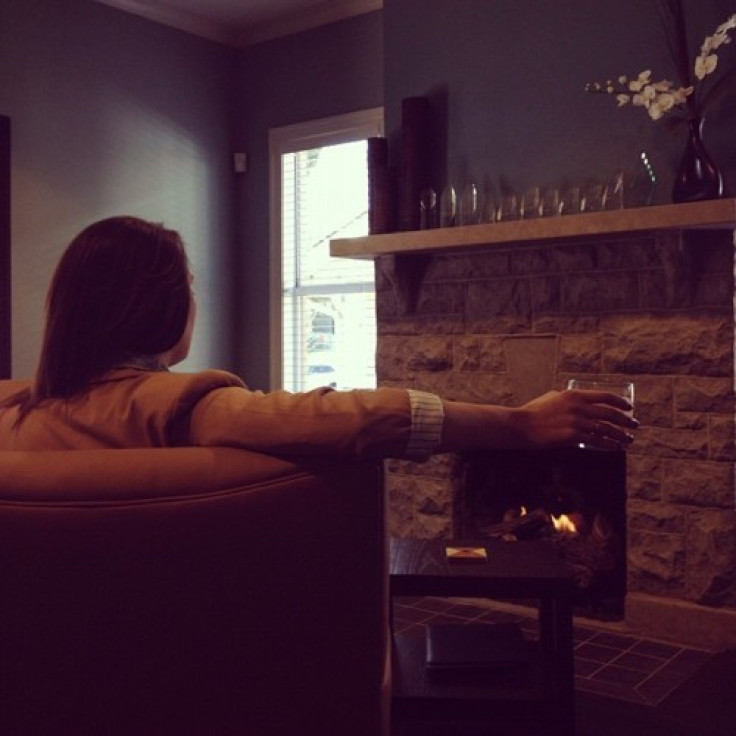 The Mad Men-inspired Draping fad has replaced Tebowing, planking, icing, owling and horsemaning as the latest craze to sweep the Internet.
The first episode of season 5 of the hit AMC show Mad Men will air March 25, and Draping, or #Draping as it has swept Twitter, is a new fad created in advance of the highly-anticipated new run of the immensely-popular show.
Draping is named for the show's main protagonist, Don Draper, and is based on his tendency to drape his arm across the top of a chair or recliner or chaise lounge or whatever other surface upon which he is sitting, with a cigarette in his hand and a rocks glass overflowing with scotch in the other, which may be placed upon his knee, lap or side table.
Draper has been one of the key reasons for the wild success of Mad Men, and the character is played by the handsome Jon Hamm, whose female star counterpart on the anachronistic show is the beautiful Christina Hendricks.
A Tumblr site entitled Mad Men #Draping has been established to post the latest photos and news related to the hot new fad, and people from Toronto to Texas have submitted images of themselves adopting a Draping pose in a wide variety of locations.
This article is accompanied by a number of such pictures, scroll through them in the attached gallery (see above, left.)
It will be interesting to see if Draping has the staying power of the Tebowing fad started by Denver Broncos quarterback Tim Tebow, or the planking fad that arose out of who-knows where.
Until then, keep #Draping, true believers.
© Copyright IBTimes 2023. All rights reserved.