Man, Woman Found Dead On Train Tracks 'Intentionally Placed Their Bodies' On Spot: Authorities
KEY POINTS
The man and the woman were pronounced dead at the scene
Train services were affected as officers investigated the area
The identities of the man and the woman were not released
The bodies of a man and a woman have been found on train tracks in Quincy, Massachusetts, bringing trains to a halt. Authorities believe the pair was not struck by a train but was electrocuted after they "intentionally" placed their bodies on the spot.
An operator for a Red Line train spotted the bodies of the man and the woman on the track just north of Wollaston Station at 6 a.m. Monday, NBC10 Boston reported.
Massachusetts Bay Transportation Authority (MBTA) transit police said the two had trespassed the area and appeared to have "intentionally placed their bodies between the outside running rail and third rail."
Investigators believe the pair came in contact with the third rail and was electrocuted to death, according to the Patriot Ledger.
"An adult male and female while trespassing along the right of way between North Quincy and Wollaston Station intentionally placed their bodies between the outside running rail and the third rail," Transit Police Superintendent Richard Sullivan said, as per the outlet.
"This is a limited, confined space and our preliminary investigation suggests both individuals came into contact with the third rail," Sullivan added.
The man and the woman were pronounced dead at the scene, Boston.com reported.
"Speaking on behalf of the Transit Police and the MBTA organization we express our sincerest condolences to family and friends of the decedents," police said, according to the outlet.
Train services were affected Monday as police officers surveyed the area. Shuttle buses replaced service on the Red Line between JFK/UMass and Braintree.
"Red Line Braintree Branch Update: Shuttle buses continue to replace service between JFK/UMass and Quincy Center due to police activity near Wollaston," MBTA said in a tweet.
The identities of the deceased pair were not released.
Sullivan said the scene was eventually cleared.
The police department later posted an update about train services resuming.
An unrelated incident was reported earlier this year after a man was stuck on an electrified subway rail in Chicago. A fellow commuter saw the victim lying nearly unconscious on the electrified third rail and rescued him. The rescuer was later rewarded with a car for bringing the man to safety, administering CPR and rushing him to the hospital.
If you have thoughts of suicide, confidential help is available for free at the National Suicide Prevention Lifeline. Call 1-800-273-8255. The line is available 24 hours, every day.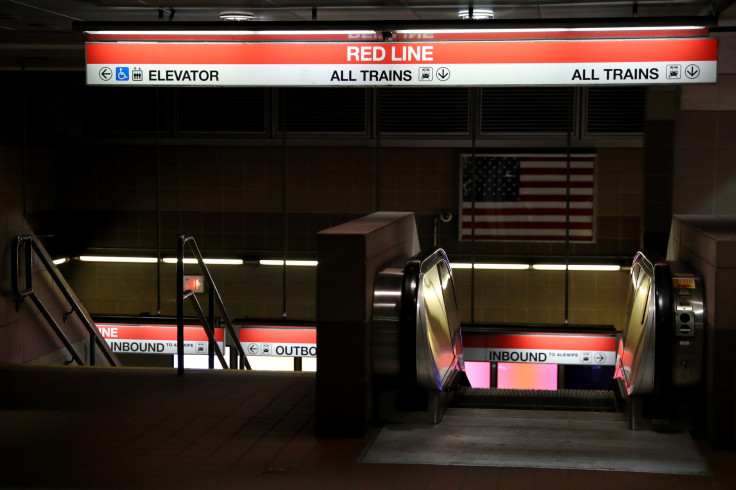 © Copyright IBTimes 2023. All rights reserved.