Mike Daisey Was A Victim Of 'Media Sacking,' Says Charleston City Paper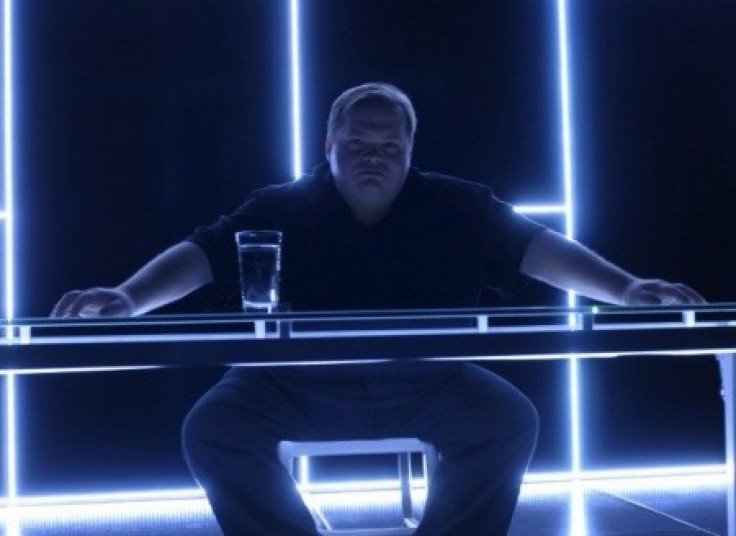 Earlier this year, Mike Daisey became Public Enemy No. 1 in some circles after he was exposed for fabricating some elements of his monologue The Agony and the Ecstasy of Steve Jobs, which was based on his purportedly first-hand experiences visiting the Foxconn factory in Shenzhen, China.
The industrial complex is the primary manufacturer of Apple products, and where 40 percent of the world's consumer electronics are made.
Daisey's credibility in the media was shattered for passing off his semi-embellished critique as fact and subsequently defending himself on the basis of having presented his work as a theater piece, not a journalistic investigation. But at least one journalist is firmly in his corner: The Charleston City Paper published an enthusiastically supportive profile of Daisey on Wednesday, the day before the scorned monologist is scheduled to participate in a free talk at Charleston's annual Spoleto Festival.
As many will recall, Daisey's monologue -- which he first staged in January 2011 in Berkeley, Calif -- came under scrutiny after Marketplace reporter Rob Schmitz, who lives and works in China, heard the piece excerpted on Public Radio International's This American Life in January 2012, and noted that a handful of his claims seemed dubious. Schmitz easily tracked down Daisey's translator in China, whose version of events contradicted some key scenes in Daisey's monologue. In March, host Ira Glass announced that This American Life was retracting its previous segment based on The Agony. The show then aired a follow-up segment where Glass doggedly questioned Daisey about the numerous fabrications in the piece.
Patrick Sharbaugh's story in the City Paper -- Monologist Mike Daisey's painful odyssey through the new media machine -- likens Daisey to a tragic hero of mythological proportions, a misunderstood genius victimized by his own ambitions and the journalists who feel Daisey should be held accountable for fudging the facts.
As tragic figures in the vein of Aristotle's imagining go, one could find less fitting characters than the Brooklyn-based monologist Mike Daisey, writes Sharbaugh. Even if you are somehow unaware of the international controversy to which the artist put a match in recent months, you are likely ... to have heard him called a liar, a fraud, or an opportunistic hack - or, alternately, a hero, a scapegoat, a martyr, or a well-intentioned naif hopelessly out of his depth on the national stage who got caught in a trap of his own devising. It's all been a lovely piece of real-world theater, which, if you know Daisey, is the finest irony of it all.
The profile has prompted a few exasperated responses from journalists, but nowhere near what you'd expect from a story that describes the technology media space as a massive feedback loop of masturbatory collective self-promotion.
In that same paragraph, Sharbaugh more than insinuates that Daisey is single-handedly responsible for calling international attention to factory conditions in China. Some of the same outlets that had praised Daisey's artistic presentation of the issue suddenly found the resources to undertake ambitious investigative reports of their own, most notably The New York Times, which in January 2012 began a hard-hitting series of reports on conditions at Apple's factories in China, particularly at Foxconn.
In fact, the New York Times has been reporting on Foxconn since 2006; and in 2010, the newspaper published more than a dozen stories addressing a rash of suicides at the Foxconn factory, which manufactures Sony and Dell products in addition to ubiquitous Apple devices like the iPhone and iPad. Of course, Sharbaugh is not claiming that the Times ignored the Foxconn issue altogether before Daisey came along. But at least one Times journalist has publicly challenged the story's inflated suppositions of Daisey's influence.
This long Mike Daisey feature picks up two lines of bull about the press that arts journalists need to avoid, wrote Jason Zinoman, the Times' theater and comedy critic, on Twitter Wednesday. Mike Daisey did not inspire the Times coverage no matter how coyly he wants to suggest otherwise. Not the suicides, not the 2012 expose, he wrote in a subsequent tweet.
Salon.com staff writer Irin Carmon also reacted to the story. It's true, Mike Daisey basically invented reporting on Apple and labor standards, she sarcastically tweeted on Wednesday. After Daisey replied to her tweet, copying Zinoman - No, I did neither thing - Carmon clarified: comment was addressed to the implication in the article!
Indeed, while the piece is certainly among the most flattering about Daisey since the This American Life fiasco, Daisey' social media activity suggests that even he may not entirely stand behind everything it says.
In response to Zinoman's insistence that he did not inspire the Times' Foxconn coverage, Daisey tweeted, I hear you. I am not coyly suggesting this to anyone. To Zinoman's subsequent point -- the idea that non-tech media criticism of his lying came only from those who think journalism and theater should never mix is absurd -- Daisey concurred. And I agree with that as well - that is absurd, he tweeted.
On the Charleston City Paper's website, the story has only one comment so far, which describes the profile as smart and well-written, but accuses Sharbaugh of going a little soft on Daisey.
The commenter continued:
In bolstering his investigation of Foxconn and his findings with fictional, albeit compelling, characters and facts, Daisey diminished the gravity of the facts -- which need no fictional bolstering -- and helped people dismiss them, doing a disservice to an enormously important issue.... I am not sanctimonious about this, but no, truth has no agenda -- truth simply is... I am a Columbia J-School graduate and I am proud to have learned that a really good fact-based story needs no lies.
Sharbaugh did not immediately respond to a request for comment.
© Copyright IBTimes 2023. All rights reserved.