Navy Seal Book About Bin Laden Raid Contains State Secrets, Surpasses '50 Shades Of Grey' As Best Seller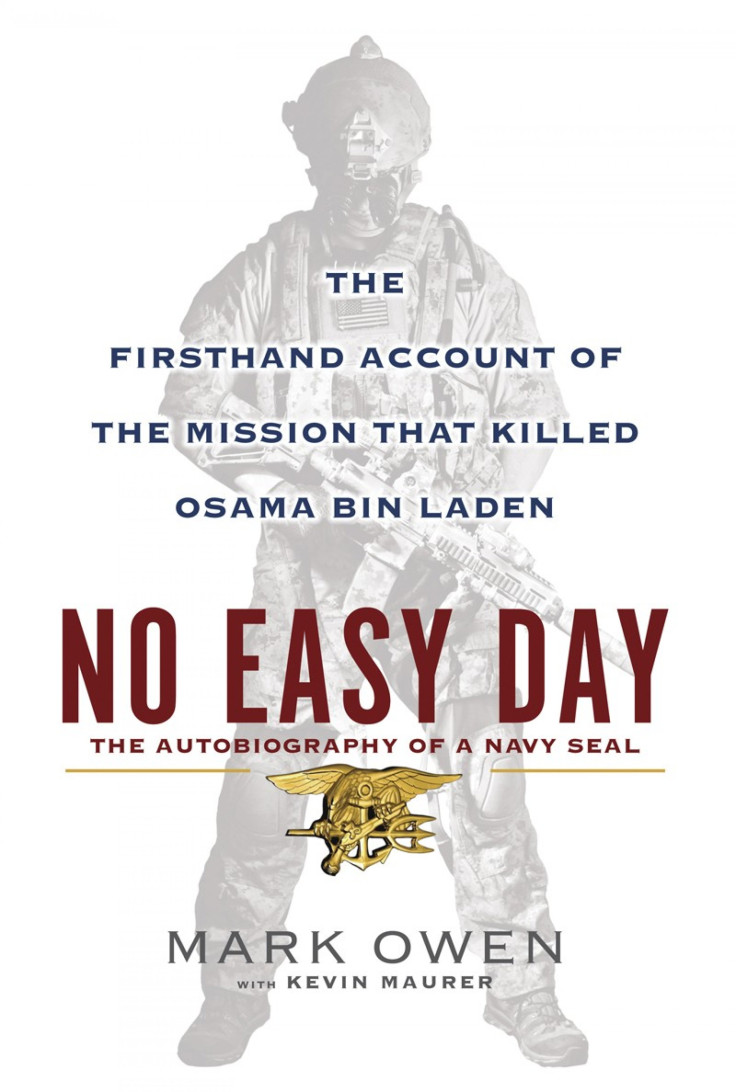 The Pentagon is charging that ex-Navy SEAL Matt Bissonnette's new book about the raid that killed Osama bin Laden, "No Easy Day," contains "sensitive and classified" information and is promising to take legal action against the author.
"Tactics, techniques and procedures, not to mention human life, is at play," said Department of Defense spokesman George Little, according to Politico. "It is the height of irresponsibility not to have this kind of material checked for possible disclosure of classified information. We have very serious concerns, having read the book."
The accusations add to the growing list of claims by the Defense Department, which includes a violation of a nondisclosure agreement that Bissonnette allegedly signed. The Pentagon has been in a standoff with Bissonnette and his publisher Penguin, trying to stop "No Easy Day" from hitting book shelves with little success.
The book was published Tuesday, moved up a week ahead from its original Sept. 11 publication date, with Bissonnette writing under the pseudonym "Mark Owen." It reportedly chronicles the May 2, 2011, raid that ultimately killed Osama bin Laden in a level of minutiae that makes the Pentagon squirm. Details of the mission, including the names of the members of Navy SEAL Team Six that carried out the attack, were largely kept under wraps by defense officials.
The Pentagon fears the book may disclose training, tactical and technological information that will help enemy forces prepare when facing the U.S.'s elite soldiers.
Bissonnette said he went through great lengths to make sure no secrets that would jeopardize lives made it into the book.
"If you are looking for secrets, this is not your book," he wrote in the book's introductory note, according to AFP.
Penguin kept the book's existence a secret until a month before its release date, and did not submit the book to the DoD for vetting, bypassing the Pentagon's usual protocol.
"The practical effect of requesting the publisher withhold release of the book just wasn't an available option," Little said.
DoD General Counsel Jeh Johnson jumped into the fray last week with a letter threatening legal action based upon a Non-Disclosure Agreement signed in 2007. Bissonnette's response came from Robert Luskin, a legal heavyweight within the Beltway of the law firm Patton Boggs, who argued the strict criteria set forth four years before the bin Laden raid did not cover the 2011 incident.
Legal options for the Defense Department remain dicey at best, but Little told reporters all options are being explored. The Justice Department could prosecute Bissonnette at the DoD's behest, or try to seize royalties from the book's sale.
The controversy surrounding the book helped propel it to No. 1 on Amazon.com's bestseller list.
© Copyright IBTimes 2022. All rights reserved.
FOLLOW MORE IBT NEWS ON THE BELOW CHANNELS