LOOK: Tyler Herro Drops Subtle Hint At Departure On Social Media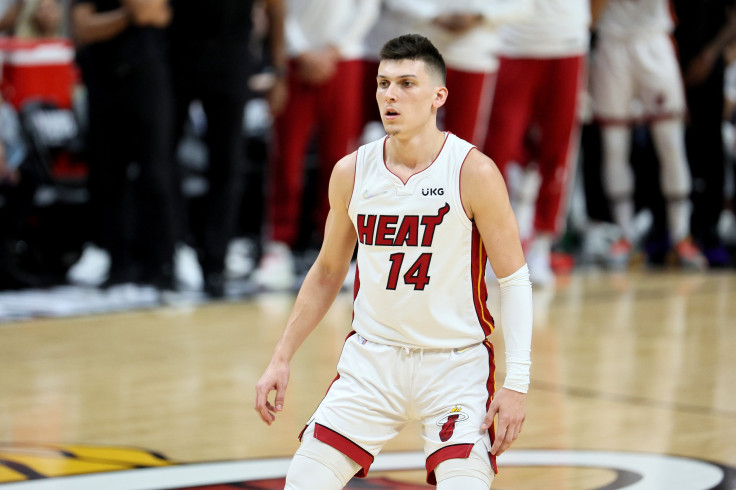 KEY POINTS
Tyler Herro might be aware that he will be traded for Damian Lillard soon
Sources report that the Miami Heat is Lillard's preferred destination in a trade
The Heat have to include Herro plus either of Duncan Robinson or Kyle Lowry in a Lillard deal
The Miami Heat are coming off an improbable run to the NBA Finals after being the first No. 8 seed to do it since the 1999 New York Knicks, but Tyler Herro is positive he will not be part of the team's hopeful title run this season.
Herro sent shockwaves throughout the NBA fandom after a Twitter user noted that he had removed "Miami Heat guard" from his Twitter bio, which now reads "slow motion" while also changing his header to an all-black image.
Though there is little else of note regarding Herro's status, it can be understood that Herro has been made aware that a trade is imminent ikely him being dealt in a package for Portland Trail Blazers star Damian Lillard.
According to Shams Charania of The Athletic, Lillard's camp has informed the Blazers that he "specifically" wants a trade to the Heat this offseason.
For the better part of his career, Lillard had never indicated that he wanted to leave Portland as he was confident that the front office could help surround him with talent that will help him find postseason success.
But with the team opting to select Scoot Henderson with the No. 2 overall pick in the 2023 draft instead of trading it for a possible star player to pair him with, Lillard may have admitted to himself that it is time for him to go to a title contender in the hopes of him winning his first-ever NBA Championship.
Using the Fanspo trade machine to illustrate what a trade between the Heat and Blazers might look like, the former cannot do a one-for-one swap between Herro and Lillard as the latter player will be making $45.6 million compared to that of Herro's $27 million.
With about $18.6 million separating the Heat and Blazers from striking such a massive deal, Miami might be forced to include sharpshooting wing player Duncan Robinson in the deal who is set to make $18.1 million this season.
Additionally, the Heat could keep Robinson and instead include Kyle Lowry, who will earn $29.6 million this season.
That makes things work on the financial end, but there are considerations that need to be included as well such as picks to be exchanged so as not to leave both sides bereft of assets.
Currently, the Heat own their 2024 first-rounder and it is likely that it will be added to the deal while the Blazers might offer multiple second-rounders to further sweeten the pot.
With Herro's hints, the NBA landscape might again be rocked with another big trade in an offseason that has already seen Washington Wizards cornerstone Bradley Beal join the Phoenix Suns.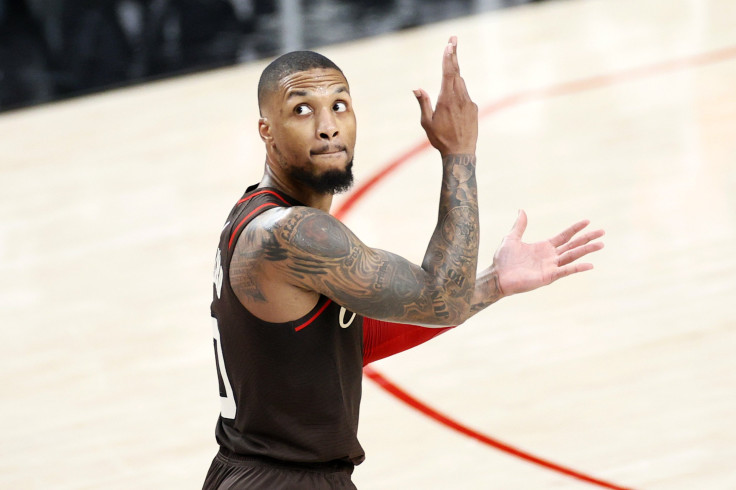 © Copyright IBTimes 2023. All rights reserved.