Netflix Titles Disappearing In September 2016: Don't Miss These Top 10 Movies And TV Shows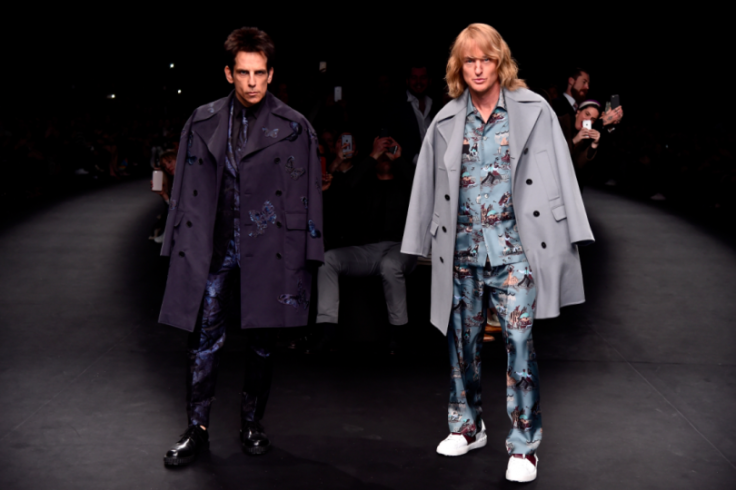 August is quickly coming to an end, which means it's almost time for Netflix to add some new movies and TV shows to its catalogue. In order for the streaming service to make room for the new releases, it unfortunately has to say goodbye to several titles already available for viewing.
Before Netflix makes these changes, check out our list of the top 10 movies and TV shows you should watch before they disappear in September.
"2 Fast 2 Furious" (2003) — Leaving Sept. 1
The "Fast and the Furious" franchise has become extremely popular, but Netflix will be removing the second installment from its site. Fans can still watch the first film on the streaming service as well as the fourth installment, "The Fast and the Furious: Tokyo Drift."
"Zoolander" (2001) — Leaving Sept. 1
Netflix will be saying adieu to Derek Zoolander and his hilarious antics. "Zoolander" is one of the first movies leaving in September, but Ben Stiller fans can still check out his other comedies available for streaming, including "Meet the Fockers" and "Meet the Parents."
"A Walk to Remember" (2002) — Leaving Sept. 1
Grab a box of tissues if you plan on watching the coming of age drama "A Walk To Remember," based on Nicholas Sparks' novel. Netflix is removing this romantic title about two teenagers who fall deeply in love while also discovering truths about each other and the world they live in.
"Avengers Confidential: Black Widow & Punisher" (2014) — Leaving Sept. 1
While the original "Avengers" movie isn't available to stream on Netflix, this animation film starring Jennifer Carpenter as Black Widow and Brian Bloom as Punisher is on the streaming service, but only for a short while.
"The Color Purple" (1985) — Leaving Sept. 1
"The Color Purple" has been a classic ever since its release, but Netflix will be removing the title on the first day of September. The movie, based on the novel by Alice Walker, follows Celie (Whoopi Goldberg) as she survives years of abuse and bigotry in the South hoping to one day be reunited her sister.
"Everybody Loves Raymond" Seasons 1-9 — Leaving Sept. 1
Netflix currently has the entire series of "Everybody Loves Raymond" available, but it will soon be saying goodbye to Ray Barone and his hilarious family. If you plan on binge-watching Seasons 1 through 9, we suggest you start ASAP.
"Shanghai Knights" (2003) — Leaving Sept. 4
Chon Wang (Jackie Chan) and Roy O'Bannon (Owen Wilson) are back in this sequel to the comedy "Shanghai Noon." Check out what the duo is up to before it leaves Netflix Sept. 4.
"Lilo & Stitch" (2002) — Leaving Sept. 9
In this adorable animation, Lilo befriends a small "dog" named Stitch, who turns out to be an extraterrestrial who escaped from an alien planet. The heart-warming movie is just one of several movies disappearing from the Netflix catalogue, so we suggest you watch it while you still can.
"Jobs" (2013) — Leaving Sept. 25
Get to know Steve Jobs a little bit more and find out exactly what it took to create the first ever Apple computer in this 2013 drama. Ashton Kutcher was tapped to play Jobs and Josh Grad starred as his close friend and partner Steve Wozniak.
"Open Water" (2004) — Leaving Sept. 28
For Daniel (Daniel Travis) and Susan (Blanchard Ryan) their vacation goes horribly wrong when they are left in shark-infested waters after their scuba-diving instructor mistakenly thinks they boarded the boat with everyone else. To see if the couple makes it back to land safely, watch the disaster thriller on Netflix while it's still available.
To see the full list of movies leaving Netflix in September, click here.
© Copyright IBTimes 2023. All rights reserved.