New York Knicks On A Roll Thanks To Improved Defense, Rebounding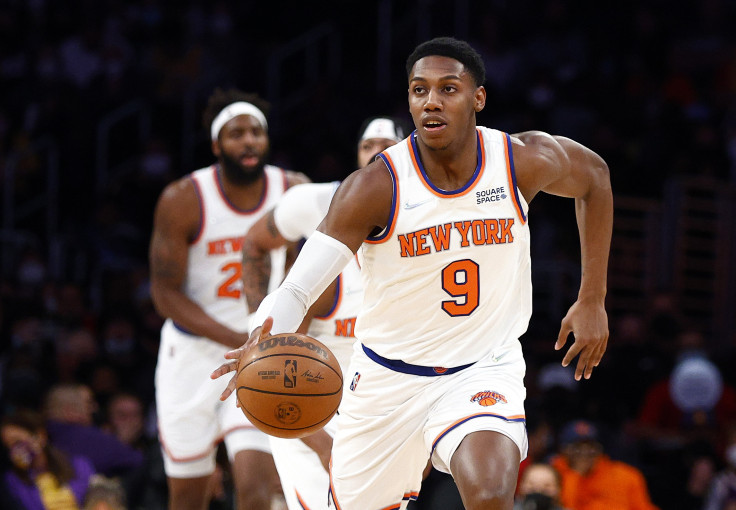 KEY POINTS
The Knicks continue to roll past their opponents
Their improved defense and offensive rebounding are doing wonders
The Knicks try to go for ninth consecutive victory against the Raptors
The New York Knicks have forced critics to sing a different tune.
After getting slammed early in the season, the Knicks are now enjoying an eight-game winning streak, the last of which was a 132-94 drubbing of the Golden State Warriors on Tuesday, December 20 at the Madison Square Garden.
The biggest question that has left pundits fazed is how are the Knicks doing it.
A look at the offensive end shows how New York has been outscoring opponents by eight points per 100 non-garbage-time possessions dating back to November 21 according to Cleaning the Glass.
Before they extended their winning streak to eight, the Knicks had already bumped themselves up to 13th in offensive efficiency this NBA season.
However, it appears the formula for the success of the Knicks is their defense and offensive rebounding.
The change on the defensive end is noticeable compared to how New York started the 2022-23 season.
They were ranked 17th at the time before the streak started in November.
But a lot has changed since then. A look at the team now shows how they are ranked third in points allowed per possession, second in defensive rebound rate, seventh in fast-break points allowed, fourth in opponent transition frequency, and eighth in opponent transition efficiency.
With regards to the offensive rebounding, the Knicks have two players ranking among the Top Five in the offensive rebounding rate this season in Mitchell Robinson and Isaac Hartenstein.
Knicks coach Tom Thibodeau could not help be praise Robinson who has totaled 12 blocks in the last five games of the team.
"Every game, it's protecting the rim, making good decisions, guarding the pick and roll and then offensively, his offensive rebounding, then putting pressure on the rim," Thibodeau stated via The Post.
"Oftentimes, they're putting two people on him and that opens it up. We get a tip or scramble and it's a kickout and it's a 3. So, just keep playing to your strengths, and he's been playing great basketball for us," he added.
Of course, the Knicks are also benefitting from its top stars such as Jalen Brunson, RJ Barrett and Julius Randle.
The Knicks will face the Toronto Raptors on Wednesday, December 21, hoping to snag another win and stretch their streak to nine games.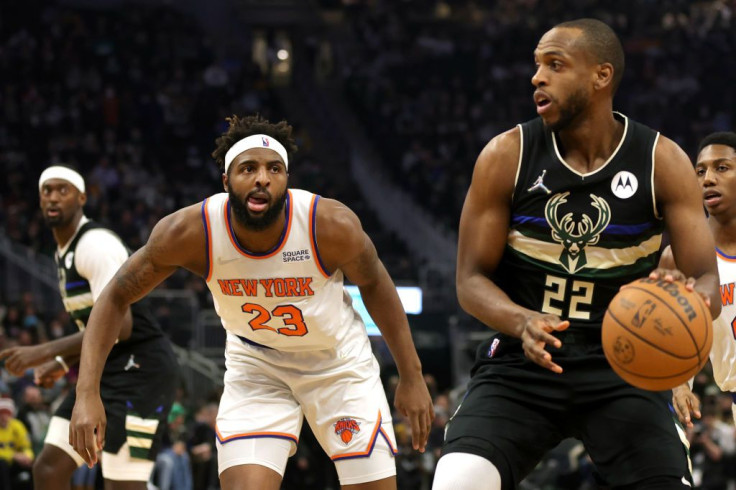 © Copyright IBTimes 2023. All rights reserved.