Pelosi's High-Stakes Gambit: Delay Sending Impeachment Articles To Senate
KEY POINTS
Pelosi dithers on sending articles of impeachment to the Senate
Pelosi, Schumer say rules of the Senate trial must be agreed upon first
Democrats primarily want witness testimony to be included in the trial
Not all Democrats support withholding the articles, fearing political backlash
With the House of Representatives formally voting in favor of impeaching President Donald Trump, the next step is opening a trial in the Senate – or is it? With opposition to Trump impeachment creeping up in public polls amid a resilient economy, the House Speaker may be playing a high-stakes game with an eye on the galleries.
On Thursday, Pelosi and top Senate Democrat Sen. Chuck Schumer (NY) planned to discuss their next steps. While the results of that meeting have yet to be discussed publicly, Pelosi has stated that the House won't be prepared to hand over impeachment to the Republican-dominated Senate until certain demands about how the trial will be conducted are met.
Among the top demands is for the trial to include testimonies from certain witnesses – particularly ones who failed to appear before the House during its impeachment inquiry. Not long ago, Schumer sent a formal letter to his Senate counterpart, Rep. Mitch McConnell (R-Ky.), explicitly stating his desire to have four key members of Trump's administration make statements, including former national security adviser John Bolton and White House Chief of Staff Mike Mulvaney.
While some Democrats, including Sen. Tim Kaine (D-Va.), agree with Pelosi and Schumer that certain rules need to be agreed upon before the impeachment trial begins, not everyone in the party is in agreement. Sen. Dick Durbin (D-Ill.) has, according to fellow senators, expressed concern that stalling the process could very well cause problems for Democrats in the eyes of the American public, as it may be viewed as a politically motivated step.
So far, not only has McConnell rejected Schumer's call to allow witness testimony during the trial, but also said he has no intention to meet with the Senate Minority Leader or other Democrats to hash out an agreement on rules for the proceedings. It appears that Senate Republicans are keen to dig in their heels on the matter and it is unlikely this will change in the foreseeable future.
Per the Constitution, House Democrats have no legal limit on how long they can hold the articles of impeachment before sending them on to the Senate. For many who are following the impeachment process, it seems that the outcome – that Trump will not be convicted by the Senate – is a foregone conclusion. What's become much more important, for both parties, is how the impeachment is seen by voters. It is increasingly clear that how the process is handled will have serious repercussions for both the President and members of Congress seeking reelection next fall.
Both parties appear increasingly convinced that the anticipated conclusion to the Trump impeachment will benefit themselves – but with polling skewing very gradually toward opposition to Trump's impeachment, Republicans may very well come out on top in the end.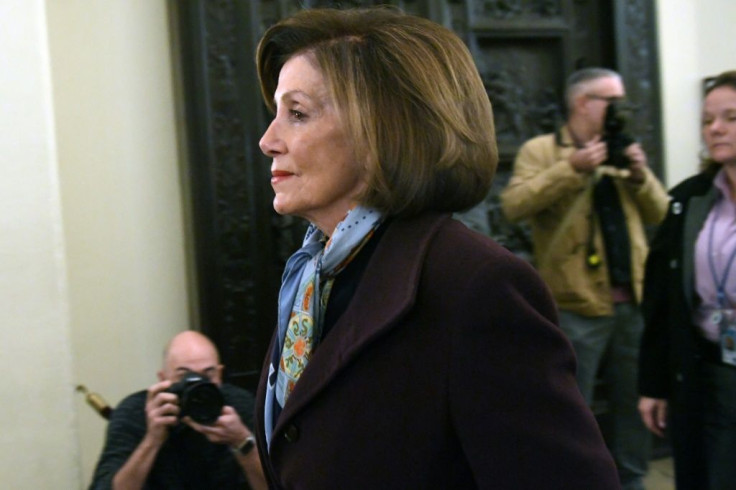 © Copyright IBTimes 2023. All rights reserved.