Pink Gloves Controversy: Football Coach Apologizes After Benching 12-Year-Old For Honoring Mom With Breast Cancer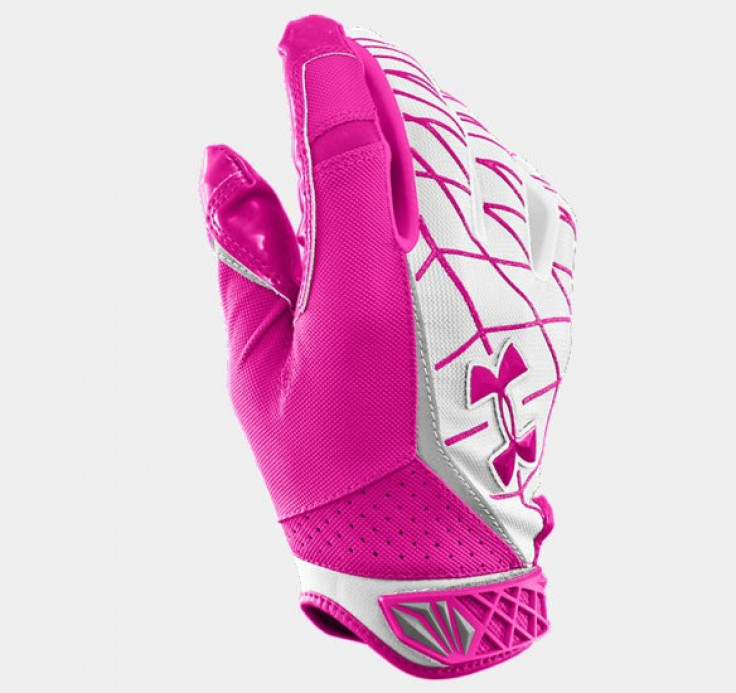 The pink gloves worn by youth football player Julian Connerton ignited controversy after his coach benched him for wearing the accessories, which the 12-year-old donned to support his mother's breast cancer battle.
"My son deserves an apology. I deserve an apology. Women everywhere battling breast cancer deserve an apology," Julian's mother, Mayra Cruz-Connerton told NBC Philadelphia.
Egg Harbor City Crusaders Coach Paul Burgan has since apologized for creating the pink gloves controversy in southern New Jersey during the first game of the youth football season Saturday.
Julian, of Egg Harbor City, N.J., accepted the apology Tuesday. He decided to sit out the game rather than take off the Under Armour pink gloves Burgan demanded he remove.
"I love my mom more than I love football," the 12-year-old told NBC Philadelphia.
Burgan blamed the pink gloves controversy on an oversight on his part, saying he would have allowed Julian to continue wearing the gloves if he remembered the 12-year-old's mother had breast cancer. Most of the team's members wear black or green gloves to represent the Crusader's colors.
"Me personally, I forgot. It's not that I don't know that pink stands for. I forgot," Burgan told My Fox NY.
Following a meeting with the Connerton family, Burgan said Julian showed he was a good son by dedicating the football attire to his mother's breast cancer battle.
"He did something 100 percent right. He stood up for his mother. That's what you want every kid to do," Burgan told The Press of Atlantic City. "In the end you don't want to hurt any one of the kids' feelings. At the time I didn't know I hurt his feelings. I feel bad. You don't want this to happen to anyone's mother."
Julian said he came out of the meeting in a good mood and looked forward to continue playing with the Crusaders.
"I feel better. Everything is gone. My throat and stomach is clear. Everything," he told the paper. "I just want to play football again. I miss it."
The color pink is used to symbolize breast cancer awareness. Ironically, Mayra Cruz-Connerton hates the color, according to NBC Sports.
© Copyright IBTimes 2022. All rights reserved.
FOLLOW MORE IBT NEWS ON THE BELOW CHANNELS