Government Transparency: Gov. Malloy Appointee Accused Of Violating Law In Cigna-Anthem Merger Review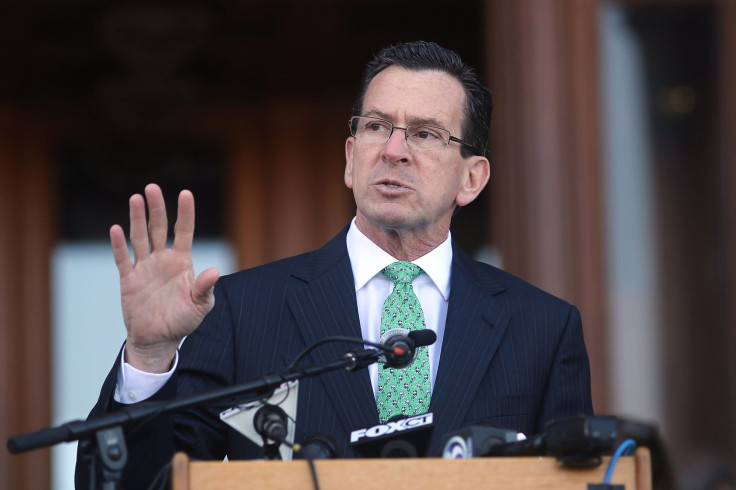 State lawmakers on Friday accused Connecticut Democratic Gov. Dan Malloy's appointee of deliberately violating open records laws in an effort to hide details of her role in a controversial health insurance merger between Cigna and Anthem. The letter from Republican state senators detailed their accusations against Insurance Commissioner Katharine Wade — a former Cigna lobbyist — as groups representing physicians and consumers say the merger review process has been unduly shrouded in secrecy.
Wade is currently the subject of an ethics inquiry prompted by International Business Times' investigative series on her personal and familial ties to Cigna. The insurance giant is seeking regulatory approval for the merger. Wade's office is leading the national multistate review of the multibillion-dollar transaction, which critics say could raise premiums for 53 million Americans.
In their letter, Senators Len Fasano, Michael McLachlan and Kevin Kelley said that when they asked the State Ethics Office for its correspondence with Wade about her role in the merger, the agency provided nearly 500 pages of documents, including emails from Wade's private, non-government address. But when they made the same request of the Department of Insurance, Wade's agency provided only nine pages of documents.
"By utilizing an administrative habit of evading FOI [freedom of information] laws through use of private emails in conducting public business, Wade has knowingly and willfully violated the FOIA [Freedom of Information Act]," the lawmakers wrote to the state's Freedom of Information Commission in a letter requesting civil penalties against Wade. "In light of the failure to provide nearly 500 pages of what another state agency has deemed to be public records, we are outraged at the Department of Insurance and their attempt to keep the public in the dark regarding a high profile merger that reeks with conflicts."
Malloy's office referred questions about Republicans' letter to the Department of Insurance. A spokeswoman for Wade's office, Donna Tommelleo, emailed IBT a statement saying: "The Department handles all FOI requests promptly, professionally and with the guidance of legal counsel."
Wade has rejected demands by both Republican and Democratic lawmakers to recuse herself from the merger review. The coalition of unions representing 43,000 Connecticut state employees on healthcare and pension benefits this week passed a resolution demanding Wade's recusal, but she has remained in the job. Even though her agency is leading the review of the merger, she at one point asserted to ethics officials that "there are no Cigna matters before me."
Republicans' demand for civil penalties against Wade and her agency comes days after the latest report in IBT's investigative series. That story detailed how Wade's agency has issued blanket rejections for documents about the merger, and how she pushed legislation — backed by the insurance lobby — empowering her to block the public release of insurance industry information obtained by state regulators. The report detailed similar rejections in other states across the country.
The controversy surrounding Wade's use of a private email address comes only a few years after Malloy's administration faced questions about whether its use of non-governmental email addresses was designed to circumvent state open records laws.
© Copyright IBTimes 2022. All rights reserved.
FOLLOW MORE IBT NEWS ON THE BELOW CHANNELS