Trump Administration Conflicts Of Interest: How Gary Cohn Could Sell U.S. Infrastructure To Goldman Sachs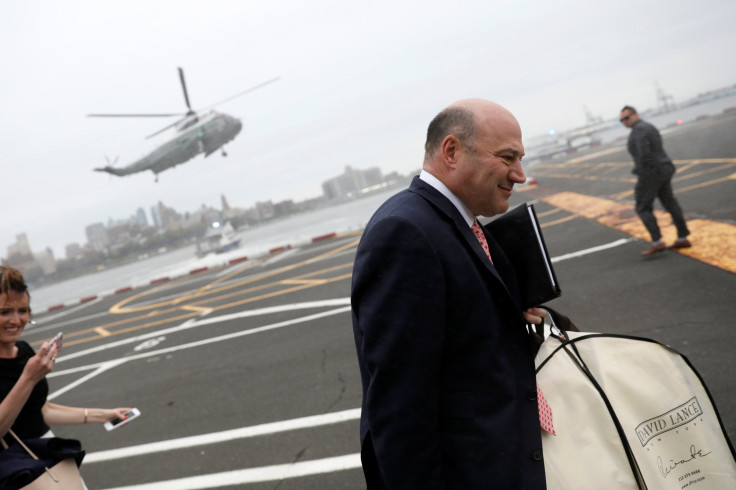 President Donald Trump's administration this week touted an infrastructure plan that would sell off public assets to private financial firms. Left unsaid in the White House promotional materials was any mention that the Trump aide who is overseeing the initiative comes from a Wall Street firm that says it is seeking to buy up the very same kind of assets the Trump administration plans to sell off.
Leading the White House privatization initiative is Gary Cohn, the former president of Goldman Sachs, who received a $285 million dollar payout upon leaving the bank and taking a job as the director of Trump's National Economic Council. As Cohn has led the infrastructure privatization initiative from that perch, Goldman Sachs declared that it continues to look at "new business initiatives" that revolve around taking ownership of public assets, according to Securities and Exchange Commission documents reviewed by International Business Times.
Read: Trump Administration Distances Itself From Blackstone CEO Stephen Schwarzman Amid Call For Recusal
Cohn is spearheading the administration's infrastructure policy despite a White House official telling Bloomberg News in February that he "will recuse himself from participating in any matter directly involving his former employer." That pledge seemed at the time to show that Cohn was following ethics rules Trump enacted in January. Those rules require federal officials to sign an ethics pledge in which they agree to wait two years before they "participate in any particular matter involving specific parties that is directly and substantially related to my former employer."
Those rules, however, empower Trump to waive the restrictions whenever he wants. Whether or not Cohn has received such a waiver remains secret: the administration has not released a list of waivers, and has moved to block federal agencies from disclosing such waivers to federal ethics regulators.
As a result, ethics experts say, there is no way to know if Cohn is wading into ethically murky waters.
"Because of the White House's refusal to provide basic information relating to its ethics program that every other White House of both parties have been willing to put forward, it's very difficult to fully assess the ethics posture of its members, including Mr. Cohn," Norm Eisen, a fellow at the Brookings Institute and the Obama administration's first ethics czar, told IBT. "I do think it is appropriate to view with extreme skepticism decision making that Mr. Cohn does that may benefit Goldman Sachs."
The White House did not respond to IBT's questions.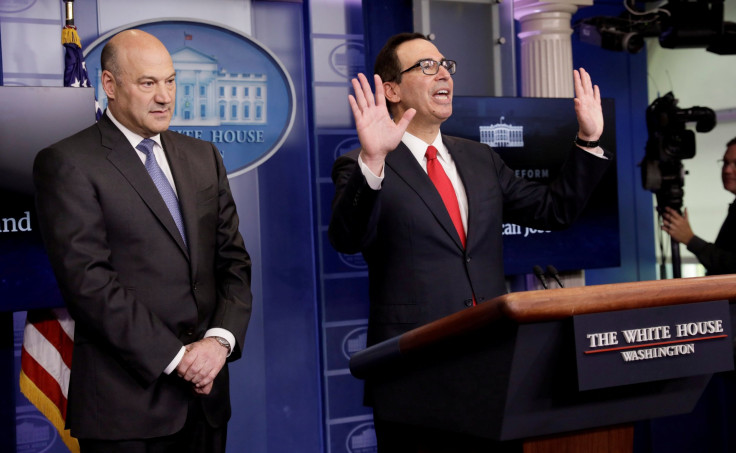 The six-page initiative rolled out by the Trump administration earlier this week detailed plans to spend $200 billion to "incentivize additional non-Federal funding" and reward private investors for buying and maintaining government-owned infrastructure properties, like bridges, airports and toll highways.
Those initiatives echo plans laid out by Goldman Sachs in its SEC filings dating back to at least 2008. In a section of its most recent annual SEC filings about the company's "recent and planned business initiatives," the bank details its ongoing public infrastructure investments.
"In a number of our businesses, including where we make markets, invest and lend, we directly or indirectly own interests in, or otherwise become affiliated with the ownership and operation of public services, such as airports, toll roads and shipping ports, as well as physical commodities and commodities infrastructure components, both within and outside the U.S.," the firm said.
Federal records reviewed by IBT show that Goldman has lobbied in the past on federal infrastructure policy. The bank has also already been operating in the privatization space — and with the specific financial instruments the Cohn-led initiative proposes to grow.
For instance, the Trump plan proposes to expand "tax-exempt bonds on behalf of private entities constructing highway and freight transfer facilities." Among such projects that already utilize such bonds is a major highway project in Colorado, according to the Department of Transportation. Goldman Sachs is one of the private companies involved in that public-private partnership, which proponents say is a model of success and which critics say has been a lucrative giveaway to Wall Street.
For his part, Cohn has been unabashed about how lucrative the White House's infrastructure privatization initiative could be to his former colleagues in the financial industry.
"Instead of people in cities and states and municipalities coming to us and saying, 'Please give us money to build a project,' and not knowing if it will get maintained, and not knowing if it will get built, we say, 'Hey, take a project you have right now, sell it off, privatize it, we know it will get maintained, and we'll reward you for privatizing it', " Cohn said, according to the Washington Post. "The bigger the thing you privatize, the more money we'll give you."
As Trump's administration pushes the infrastructure privatization plan forward, Cohn is not the only administration power player with ties to Goldman Sachs. Treasury Secretary Steve Mnuchin was a partner at Goldman Sachs, White House chief strategist Steve Bannon once worked at the bank, and Trump's SEC chairman was one of Goldman's outside legal advisers.
© Copyright IBTimes 2022. All rights reserved.
FOLLOW MORE IBT NEWS ON THE BELOW CHANNELS