Politicians In South Carolina: Donald Trump Visits State With History Of Extreme, Heated Politics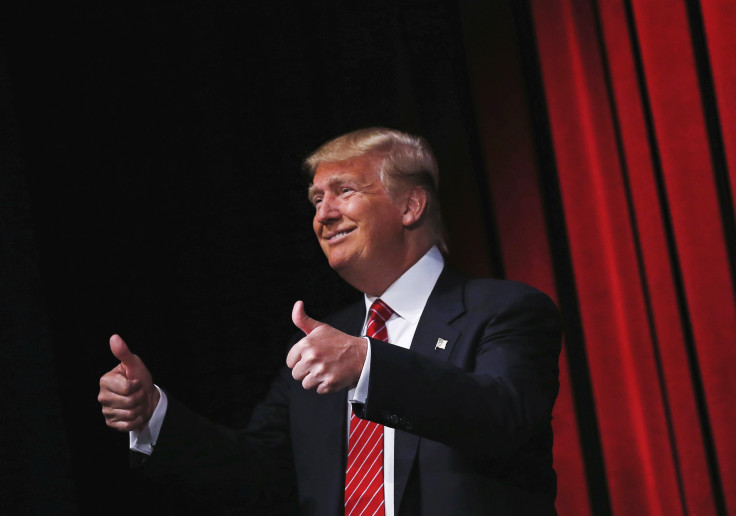 Donald Trump seemingly has no filter, often saying, then continuing to defend, just about anything that he pleases. And when the 2016 Republican presidential candidate -- who has stirred the pot along GOP and liberal party lines alike -- takes to South Carolina on Tuesday, he'll enter a state with a history of supporting hard-line, extreme politics.
By now, the story of Trump's early campaign bluster has been well-tread. After first setting off a firestorm during his announcement speech last month -- when he said in part that Mexican immigrants were "bringing drugs. They're bringing crime. They're rapists. And some, I assume, are good people" -- he followed that up this past weekend by chastising Sen. John McCain's war service: "He's a war hero because he was captured. I like people who weren't captured. Perhaps he's a war hero." Despite widespread criticism from Republicans and Democrats alike, Trump has not apologized or backed away from his criticism of McCain.
Before the McCain comments really hit the public forum, Trump was leading the GOP field in a new poll. If he wants to maintain his top spot without compromising his usual blustery style, then Trump's campaign rally Tuesday may just be the perfect state for him: Presidential candidates -- especially GOP hopefuls -- have a rich history of using South Carolina to dig in with hard-line, controversial statements.
2000: George W. Bush / John McCain
In 2000, while running for the Republican presidential nomination, George W. Bush and John McCain duked it out in South Carolina. After McCain scored a convincing win in New Hampshire, the Bush campaign, with its back to the wall, "took the gloves off" in South Carolina, according to a 2004 Vanity Fair article. A slew of negative advertisements led to a Bush victory and a shocked McCain. A 2007 article in the New York Times stated:
"A smear campaign during the primary in February 2000 here had many in South Carolina falsely believing that Mr. McCain's wife, Cindy, was a drug addict and that the couple's adopted daughter, Bridget, was the product of an illicit union. Mr. McCain's patriotism, mental well-being and sexuality were also viciously called into question."
The Times article noted that along with negative ads, people at the time began receiving phone calls from pollsters, asking, "Would you be more likely or less likely to vote for John McCain for president if you knew he had fathered an illegitimate black child?"
McCain, who had shied away from attack ads, eventually responded with one of his own that compared Bush to President Bill Clinton, saying he "twists the truth."
2008: Obama / Clinton
After George W. Bush finished his two terms, the race to win the 2008 Democratic nomination tightened to two candidates -- then-U.S. Sens. Barack Obama and Hillary Clinton. When the two debated each other in January, often jostling to talk over one another, Clinton threw sharp barbs at Obama.
Clinton said that Obama associated with someone she characterized as a "slumlord" in "inner-city Chicago," referring to Antoin Rezko, who was then under indictment for fraud, a New York Times report said. She also said, "You know, Senator Obama, it is very difficult having a straight-up debate with you, because you never take responsibility for any vote, and that has been a pattern," to a response of jeers, the Times reported.
Obama also jabbed at Clinton, saying her campaign had distorted his voting record by cherry-picking through data. After some back-and-forth rumbling, Obama referenced the fact that Clinton was on the board of Wal-Mart Stores when he was organizing communities in Chicago. Obama also made comments about Bill Clinton's campaign appearances on behalf of his wife, retorting at one point to Clinton, "I can't tell who I'm running against sometimes."
2012: Newt Gingrich
In perhaps the most recent high-profile politically charged statement made in South Carolina, Newt Gingrich spoke about race and jobs in a 2012 Republican presidential debate there, setting off a public reaction. Gingrich controversially defended his statements calling Barack Obama the "food stamp president," and pushed back hard against moderator Juan Williams in a discussion about race. Gingrich said earlier in the campaign that low-income children should be given janitorial work, and Williams asked, "Can't you see that this is viewed at a minimum as insulting to all Americans, but particularly to black Americans?" Gingrich responded, "No I don't see that," to a thunderous standing ovation. "They'd be getting money, which is a good thing if you're poor. Only the elites despise earning money."
The crowd erupted for Gingrich throughout his comments, and while he didn't win the Republican nomination, he did win the South Carolina primary.
© Copyright IBTimes 2023. All rights reserved.