Prince Harry Would Be 'Forgiven First' If He And Meghan Pursue Solo Projects: Royal Commentator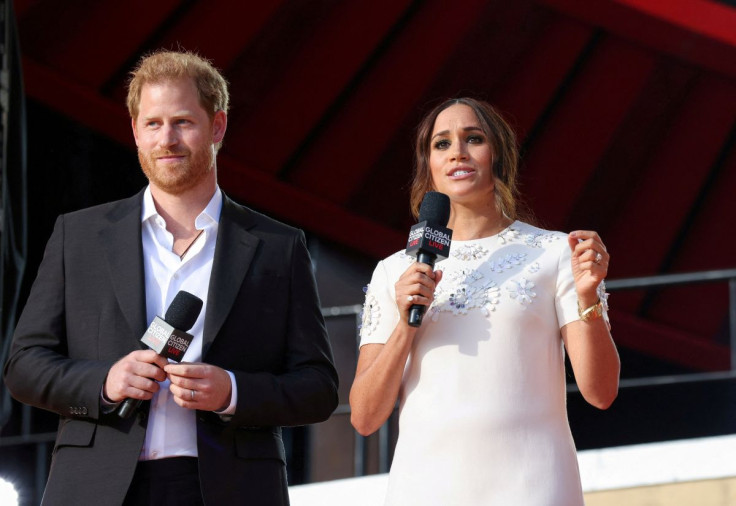 KEY POINTS
A royal expert weighed in on claims Prince Harry and Meghan Markle are pursuing solo projects
Kinsey Schofield said she believes the public would be "more forgiving" toward Prince Harry sooner than toward Markle
Prince Harry focusing on charity work would help him win back the support of the public, according to Schofield
Prince Harry might do better than Meghan Markle if they pursue individual projects away from the Sussex brand, a royal commentator has suggested.
During an interview with GB News host Mark Dolan, journalist Kinsey Schofield weighed in on recent reports that Prince Harry plans to step back from the entertainment industry and focus on passion projects, including a rumored documentary in Africa, while Markle, who recently signed with top Hollywood talent agency WME for representation, will pursue "more entertainment-focused ventures."
Schofield predicted that the Duke and Duchess of Sussex's marriage would be affected if one of them is more successful in their solo project than the other.
"It's gonna be so bad. You know, it's gonna be so bad, Mark," Schofield claimed.
If the couple does focus more on individual projects than joint ventures in the future, the "R is for the Revenge Dress" author said she believes the public would be "more forgiving" toward Prince Harry than they would be toward his wife.
"I do think that people will be more forgiving towards Prince Harry sooner than they would be towards Meghan Markle," Schofield claimed. "She's kind of seen as the instigator. If you've read 'Spare,' you know that Harry kind of pushed back on royal life from the get-go, that he always was kind of resentful of his position in the world and [that] Meghan really lit the match underneath him to leave and to pursue other opportunities. I do think people will be more forgiving towards Prince Harry."
Schofield suggested that Prince Harry is likely to win more support from the public if he focuses on charity work, following the backlash he faced over his memoir "Spare" and interviews.
"Additionally, [people would be forgiving] if he continues to pursue charity work because that's why we fell in love with him in the first place, seeing how selfless he could be. It reminded us of his mother, Princess Diana," the royal commentator claimed.
"So if Meghan wants to go selling crockpots and blenders, while Prince Harry is like, 'Please look at what's going on here in Africa. I really want us all to chip in and to try to make this world a better place,' it's not going to come off very good for Meghan," she added. "So I do think that Harry is going to be the one that's forgiven first, if at all."
This comes after a report from Page Six claimed that Prince Harry is planning to film a Netflix documentary in Africa without Markle. International Business Times could not independently verify this information.
However, unnamed sources told the outlet that Prince Harry, whose mother Princess Diana traveled to Africa to campaign against landmines shortly before her death, cannot move forward with his plans yet as the Hollywood writers' strike is still ongoing.
Following the report, culture and brand expert Rochelle White suggested to the Mirror that the Duke of Sussex may be "planning to take a step back" from the entertainment industry because he's "never been a fan of the 'celebrity life.'"
White said she sees the Duke of Sussex "working and doing things that mean more to him and that he enjoys."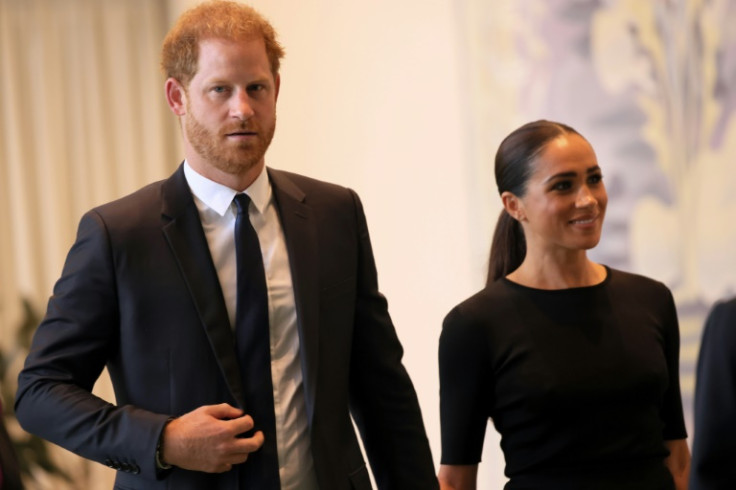 © Copyright IBTimes 2023. All rights reserved.