Twitter Reacts To Claim Meghan Markle's Team Warned Her There's 'No Future' With Harry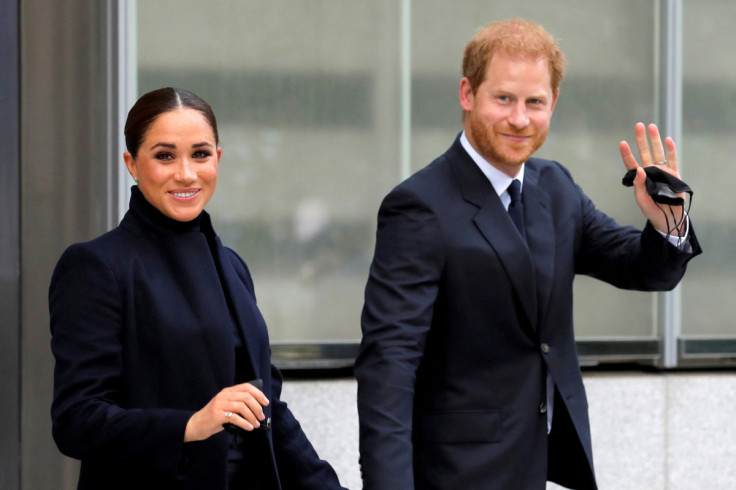 KEY POINTS
A report claimed Meghan Markle was allegedly advised by her team to start working on individual projects
Her team allegedly believes Markle has more opportunities to save her career sans Prince Harry, the report claims
Sussex supporters slammed the claims
Royal fans and social media users have mixed opinions about new claims alleging that Meghan Markle was told by her team that she is better off striking out on her own than doing projects with Prince Harry.
A new report from U.K. tabloid magazine Closer claimed, citing an unnamed "insider," that Markle was "distraught" over the loss of their reported $20 million, multi-year deal with Spotify and the backlash that followed, including being labeled "grifters" by a Spotify executive. Following the termination of the Sussexes' Spotify deal, Markle was allegedly advised by her inner circle to focus on solo projects.
"Her team have warned her that there's 'no future' with Harry and that she needs to start working on her individual projects rather than being seen as one half of 'Brand Sussex,'" the source claimed to the outlet. "They feel that if Meghan does more on her own, she'll have more opportunities to save her career. It will give them breathing room and restore confidence – or at least that's the hope."
International Business Times could not independently verify this information, and the Sussexes' representatives have not publicly addressed the claims.
However, the report sparked a discussion on Twitter, where some users refuted the suggestion that Markle would find more success without Prince Harry, while others claimed that the former "Suits" star may struggle with or without her husband.
"She has [no] future without him," one person commented. Another Twitter user added, "More PR rubbish. She had no future before [Harry]. The Spotify podcast was abysmal and all about her and failed and [had] nothing to do with [Harry]. She has no talent and will never be a star."
"I think it's [Meghan] telling herself this, not her team... You have to look no further [than] how [Meghan] treated [her] last husband after [Trevor Engelson] got a job for [Meghan] on 'Suits.' [Meghan] was convinced she was going to be a star. [Meghan] will do the same with [Harry] as [Meghan] thinks she will be in huge demand after being married to a royal," a third user claimed.
"She wasn't a huge star before him. She wasn't a huge star with him. She won't be a huge star without him. Talent is what she lacks. Talent and charisma," a fourth commenter opined.
But other Twitter users slammed the claims as "lies" and defended and sent their love to the Duchess of Sussex.
"All lies. Meghan has far better things to do than to be 'distraught' over a failing music platform," one supporter wrote.
Another added, "Who is this team that allegedly warned her that she had no future with Harry because I will just bet this is a complete lie."
"I love Meghan Markle!" a third person commented.
"I love Meghan Markle although sometimes I am [jealous] of her... She truly is the people's princess... I enjoyed watching her on 'Suits' a decade ago," another said.
This wasn't the first time that rumors that Prince Harry and Markle may be heading to different professional paths have surfaced.
Star columnist Celia Walden of The Daily Telegraph previously claimed on GB News that Prince Harry and Markle are allegedly doing separate projects as they have different agendas.
"There's already whispers of the idea that sort of Harry and her seem to be breaking apart from each other in terms of their agendas slightly," Walden told host Dan Wootton. "You know that they are both sort of leading slightly separate lives in terms of what's their public duties at the moment, and I suppose that's tricky for her too because she needs the whole coupledom thing to be front and center."
Just recently, an unnamed source told Page Six that Prince Harry is planning to return to Africa solo for a new Netflix documentary.
Meanwhile, Markle is developing new content for another platform after her "Archetypes" podcast was not renewed for a second season by Spotify.
"Meghan is continuing to develop more content for the 'Archetypes' audience on another platform," a rep for WME, the talent agency that Markle signed with for representation, told the Wall Street Journal last month.
But Markle and Prince Harry are expected to appear together in the Duke of Sussex's "Heart of Invictus," a docuseries that follows the annual games for service members and veterans that he founded. It is set to air on Netflix in August.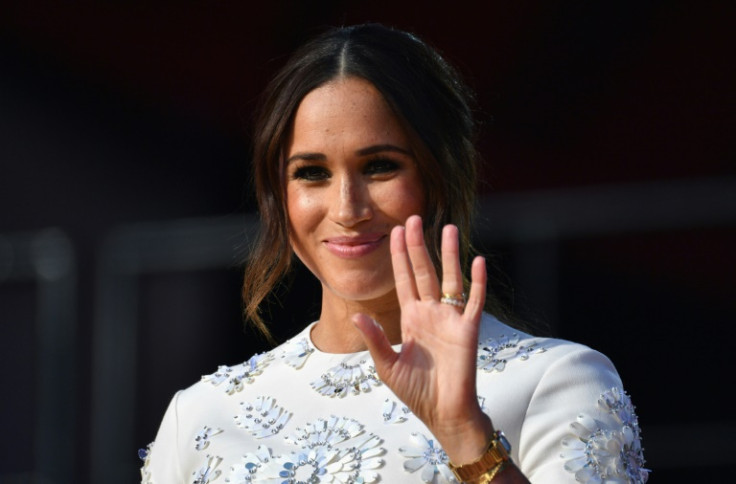 © Copyright IBTimes 2023. All rights reserved.