PS4 Release Coming: Can The PlayStation 4 Revive The Video Game Industry?
Analysts see console developers as "caught between a rock and a hard place"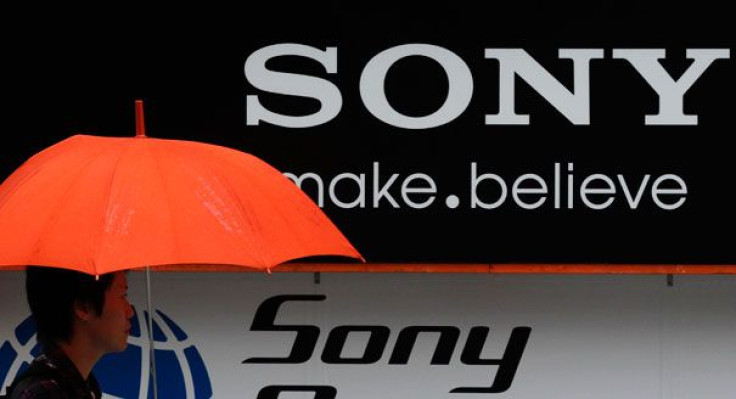 By almost all accounts, Sony (NYSE:SNE) is expected to unveil its play for the next-generation video game console market at a press conference on Wednesday night in New York City.
Sony itself has not fessed up to this detail, but the writing is on the wall -- its email to the press earlier this month invited reporters to come see "the future of PlayStation" -- publications as diverse as the Wall Street Journal and Kotaku have said as much -- and noted game industry analyst Michael Pachter told Bloomberg that game developers and retailers alike are "100 percent certain" that Sony will "announce the PlayStation 4" on Wednesday.
Rumors and unconfirmed reports, however, are at this point immaterial. Whatever Sony is planning to announce will be out in the open in just a few hours. And once the PlayStation 4 (or perhaps the PlayStation Orbis, the console's other rumored name) is put in front of analysts, investors and, most importantly, consumers, Sony will face a much bigger question than what the device's release date is going to be.
Like Microsoft's (NASDAQ:MSFT) equally rumored forthcoming Xbox successor and Nintendo's (PINK:NTDOY) Wii U console, the PlayStation 4 will appear in a markedly different game industry than any of its predecessors. Sales of video game hardware (consoles and related peripherals) and software (the games themselves) have fallen at a steady clip in recent years, while other areas of consumer electronics industry, such as tablets and smartphones, have expanded rapidly.
"Sony and many of its peers in the Japanese space of consumer electronics have really struggled, in part because the competitive environment driven by Apple (NASDAQ:AAPL) and Samsung (LON:BC94) has been so compelling that from a cost perspective and an innovation perspective, they've really fallen by the wayside," Melissa Otto, an analyst at TIAA-CREF, said in an interview this week.
As Sterne Agee analyst Arvind Bhatia told the IBTimes last month, the loyal consumer base of so-called "gamers" that usually flock to their favorite game company's latest releases are simply "bored with the same old things," which proved to him just "how badly a new console cycle is needed."
But are consoles, however new they may be, enough to revive the market for video games? Nintendo beat Sony and Microsoft to the punch last year with the Wii U, but the console's commercial performance hasn't been exactly stellar. The console sold just 55,000 units in January, according to NPD Group estimates -- some 200,000 units less than Microsoft's 7-year-old rival, Xbox 360. Pachter later told VentureBeat that the new console was a "mistake" that Nintendo "probably can't recover from."
Nintendo's "mistake" was not for lack of innovation, or at least for lack of effort to increase its level of innovation. Rather, Nintendo's business is simply being cannibalized by the smartphone and tablet market. Sony, therefore, needs more than an added touchscreen or tablet-like controller to innovate its way past this commercial impasse for the next generation. But Otto has been unconvinced by the endless preamble of rumors and speculation about Sony's upcoming console that the company is prepared to meet this high standard.
"What we really want to see this week is to be wowed," Otto said, on behalf of the investor community. "We want to see that Sony's got its game back and that there's real innovation. Just hearing 'PlayStation 4' reminds me of those slasher films from the '80s. It's like: part 8. Really? Do we really need a part 4?"
Console developers are addressing this concern by attempting to all but rebrand their hardware as "home entertainment devices" rather than being dedicate pieces of video game machinery alone. Microsoft is turning its rumored Xbox 720 into a platform for interactive, television-style content complete with its own production studio. Sony hasn't announced a shift for its console that profound, but preliminary reports suggest that it's also trying to reposition the next PlayStation as a sort of entertainment hub replete with social networking features and any manner of mobile-friendly applications.
Sony and its competitors thus find themselves in something of a catch-22. Console developers feel the pinch to produce consumer-friendly products that are cheaper and more easily accessible to nongamers than past consoles. But in doing so, they enter into a much wider market in which they compete with entrenched juggernauts like Samsung and Apple and risk abandoning their manufacturing legacy -- making high-end, powerful and relatively expensive devices that served a niche purpose of running video games -- that put them atop the video game industry in the first place.
To put it another way: An iPhone may be able to run "Angry Birds" smoothly, but it can't run the latest "Call of Duty." Supporting a game as robust as "Black Ops 2" requires much more sophisticated technology than a smartphone currently offers, but that technology is also prohibitively expensive both commercially and culturally for many people today. Publishers and investors alike are much more keen on the billion-plus users who downloaded "Angry Birds" than the comparatively small handful of "Call of Duty" players.
"They're caught between a rock and a hard place," Otto said of console developers' need to attract a wider audience than they previously have while still offering high-end gaming experiences at an affordable price. Everyone from indie developers like OUYA and smart TV manufacturers, meanwhile, are trying to swoop in on the casual game market that a vulnerable game industry has opened.
"The living room is the only market right now that's really up for grabs," Otto said. "Nobody's figured out how to transform that into something to deliver to consumers. But is it going to be a video game console that brings this change? I'm not convinced."
© Copyright IBTimes 2023. All rights reserved.
FOLLOW MORE IBT NEWS ON THE BELOW CHANNELS