QAnon Accounts, Conspiracy Theories Thrive On Truth Social With Trump's Active Support: Report
KEY POINTS
Truth Social has verified users sharing QAnon slogans, graphics and ideas
Trump has shared messages from 30 different QAnon-promoting accounts
Accounts, previously banned on Twitter, now have 10,000 followers on Truth Social
QAnon-crusaders have reportedly turned Truth Social, the social media platform created by Donald Trump, into their safe haven for conspiracy theories.
NewsGuard, a media watchdog that analyzes the credibility of news outlets, released a report Monday that said Trump and other top executives working for Truth Social "regularly boost QAnon accounts and messages on the fledgling platform."
Dozens of accounts, touting beliefs associated with QAnon, were found thriving on the platform after being banned from other social networks.
Truth Social was found to have 88 users, some verified and some unverified, with more than 10,000 followers each. The NewsGuard findings revealed these accounts promote QAnon slogans, graphics and ideas.
Out of the aforementioned 88 users, 47 QAnon-promoting accounts were verified, the NewsGuard report said. These 47 accounts have a red verification badge, which is given to users that are "highly searched for public figure[s]," according to Truth Social Support.
NewsGuard also found 32 accounts, with more than 10,000 followers each on Truth Social, were previously banned from Twitter.
Former President Trump was also banned from Twitter and Facebook in light of the deadly Capitol riot on Jan. 6, 2021. After social media platforms closed their doors on him, Trump launched Truth Social, and now has 3.8 million followers on the platform.
Some QAnon-supporters, previously banned from Twitter, also seem to have set up camp on Truth Social for the movement, which is based on a collection of conspiracy theories.
QAnon-supporters believe the government and the media are run by child sex-traffickers and pedophiles. They also believe Trump and an anonymous government operative, who goes by the name "Q," are working toward bringing the network of pedophiles down.
NewsGuard's report said Trump has been actively promoting QAnon accounts on Truth Social.
The former president has shown support for 30 different QAnon-promoting accounts by sharing their messages about 65 times since his first post on Truth Social in April 2022.
"He's not simply President Trump the political leader here — he's the proprietor of a platform," said Steven Brill, co-chief executive of NewsGuard and the founder of the magazine The American Lawyer, according to the New York Times.
"That would be the equivalent of Mark Zuckerberg reposting content from supporters of QAnon," Brill added.
While Twitter, Facebook and other social networks have taken steps to crackdown the spread of conspiracy theories, Brill said Truth Social has taken no such action.
"The other platforms have taken some steps to deal with QAnon and other similar types of misinformation, but here, it's pretty clear that they're not," he said about Truth Social, according to the outlet.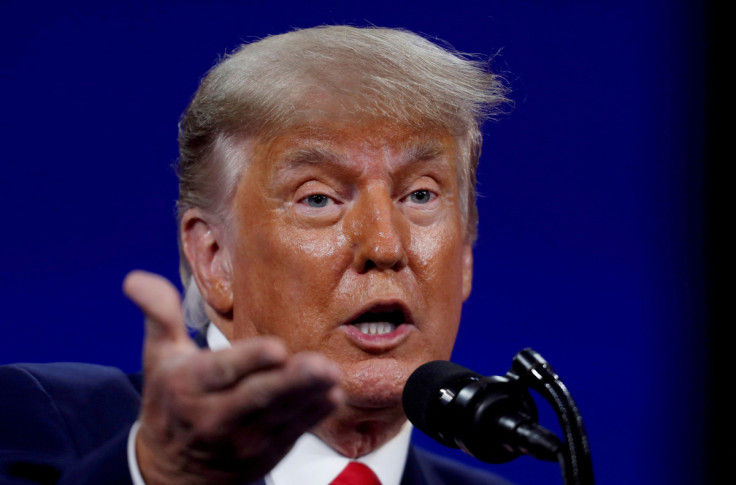 © Copyright IBTimes 2023. All rights reserved.