Qualcomm Shares Plunge After Earnings Forecast, Shortages Warning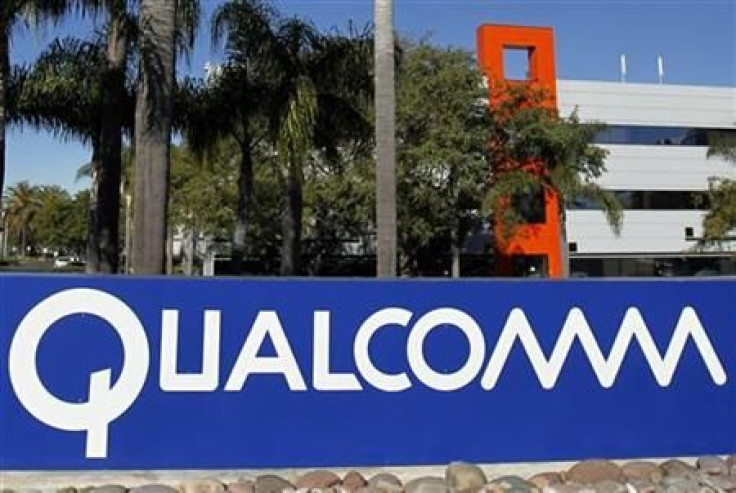 Shares of Qualcomm (Nasdaq: QCOM), the biggest designer of mobile chips, plunged more more than 6 percent in Thursday trading after lowering earnings estimates for the current third quarter.
As well, the San Diego, Calif.-based company warned it was capacity constrained at its chip foundries, which could create shortages and boost costs for the rest of the year.
At the close, Qualcomm was at $62.56 down $4.42 or 6.6 percent, after hitting $62.26 earlier.
With its chips designed into most of the world's smartphones including Apple (Nasdaq: AAPL), the world's most valuable technology company, Qualcomm is a bellwether of the mobile phone industry.
The company reported second-quarter net income more than doubled, to $2.23 billion, or $1.28 a share, from $999 million, or 59 cents, a year earlier. Revenue increased 28 percent to $4.94 billion.
Analysts had thought Qualcomm would report earnings of $1.10 a share and revenue of $4.84 billion.
Despite beating the estimates, Qualcomm CEO Paul Jacobs said Wednesday prospects for the third quarter weren't so bright due to the shortages. It's painful not to be able to supply all the chips your customers ask for, he said.
As a result, several analysts Thursday immediately cut their estimates.
At Citigroup, Qualcomm was removed from a list of outperforming stocks. At Friedman Billings Ramsey, the stock target was lowered to $70 from $77. UBS trimmed its target price to $78 from $80.
The trouble for Qualcomm comes as it moves into the tablet sector for the first time. Lenovo Group of China (Pink: LNVGY), the world's No. 2 PC maker, has announced it will design the new Snapdragon chip into tablets and PCs.
As well, Qualcomm and Microsoft (Nasdaq: MSFT), the world's biggest software company, have announced an alliance to work to make the chips compatible with Windows 8 software due later this year.
© Copyright IBTimes 2023. All rights reserved.