Rare Unseen Images of the RMS Titanic Captured by Father Frank Browne [PHOTOS]
The RMS Titanic sank to the very depths of the Atlantic Ocean almost a hundred years ago while on her maiden voyage from Southampton, England, to New York. But the fascination -- and myths -- associated with the iconic ship are still with us.
The phenomenal tragedy occurred on April 15, 1912, and resulted in the deaths of 1,517 people. The shipwreck was one of the deadliest peacetime maritime disasters in history.
However, it was only through the eyes of Frank Browne that the world learned the true story of the Titanic.
A student of theology who later was to be ordained a Roman Catholic priest, Browne had been sent a ticket for the first leg of the maiden voyage of the Titanic, which went from Southampton to Chergourg, France, to Queenstown (Cobh), Ireland.
During this leg of the voyage, an American millionaire offered to pay Browne's way for the rest of the trip to New York.
Upon being apprised of this offer, however, Browne's Jesuit superior cabled Queenstown saying, succinctly, Get off that ship -- Provincial.
Browne's great collection of photographic negatives of the Titanic -- and other subjects -- lay forgotten for 25 years after his death. In 1986, the Rev. E.E. O'Donnell, another Jesuit, accidentally discovered it in a large metal trunk. He brought the negatives to the attention of the features editor of the London Sunday Times who called them the photographic equivalent to the discovery of the Dead Sea Scrolls.
Take a look at some of the rare unseen images of the Titanic in the slideshow here: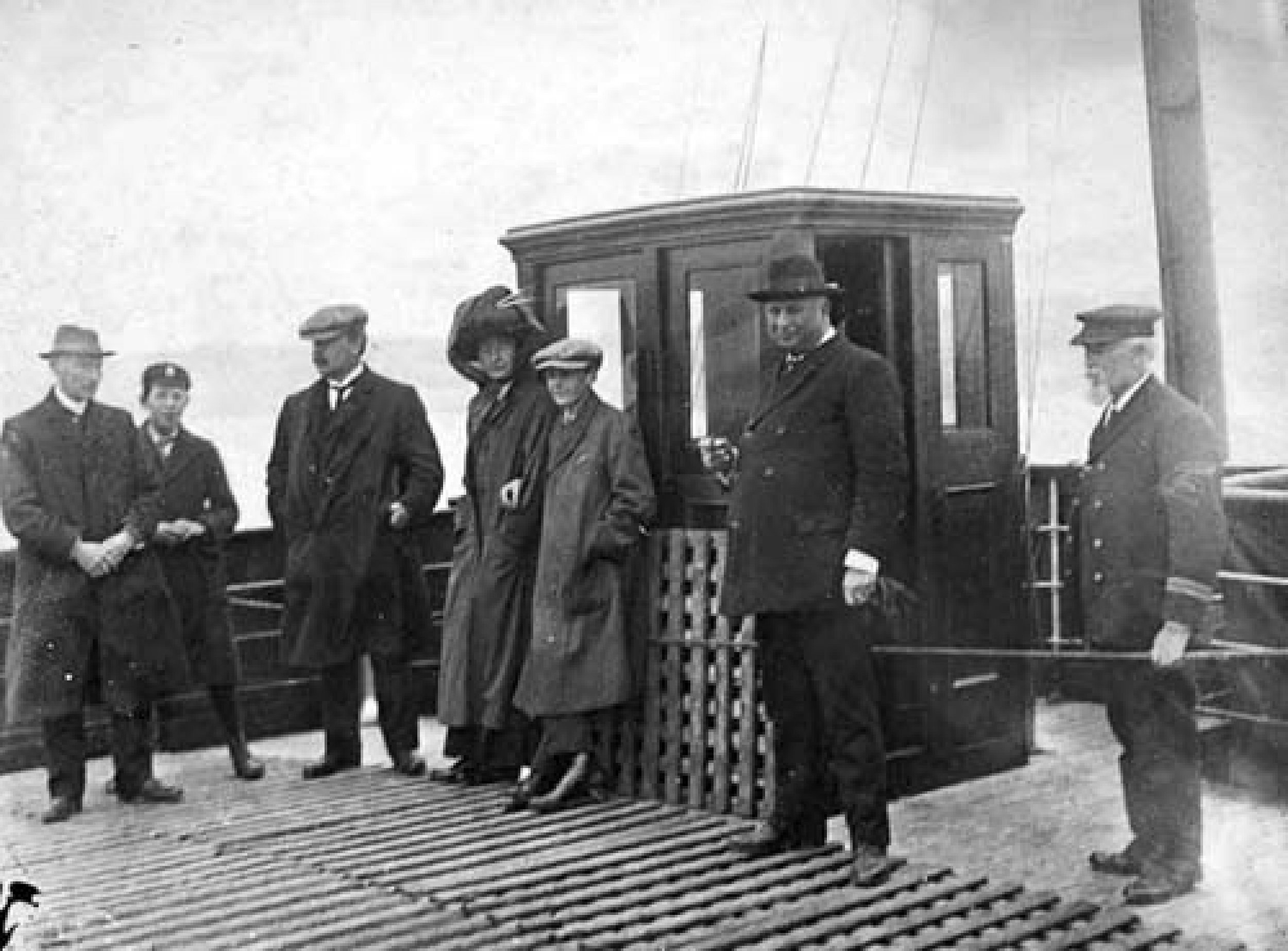 © Copyright IBTimes 2023. All rights reserved.