Reactions To Donald Trump Speech To Congress: Mexico's Vicente Fox Says Take Back Hateful Words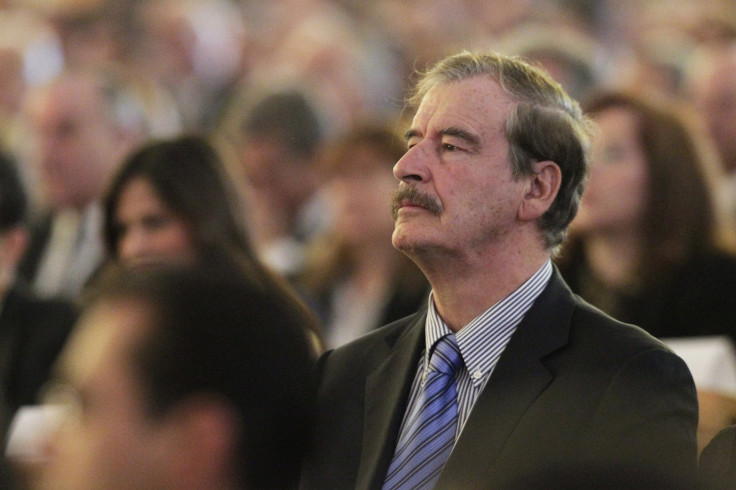 Former Mexican President Vicente Fox on Tuesday urged U.S. President Donald Trump to take back his "hateful words" about Mexicans if he truly condemns hate and evil.
In his first speech before a joint session of Congress, Trump addressed recent anti-Semitic vandalism at Jewish cemeteries, bomb threats at Jewish community centers and a deadly shooting in Kansas City involving a white man who told his victims, both immigrants from India, "Get out of my country."
"We are reminded of our nation's path toward civil rights and the work that still remains," Trump said. "Recent threats targeting Jewish community centers and vandalism of Jewish cemeteries, as well as last week's shooting in Kansas City, remind us that while we may be a nation divided on policies, we are a country that stands united in condemning hate and evil in all its forms."
During his campaign, Trump characterized Mexican immigrants as rapists and drug dealers, vowing to build a wall along the U.S. border with Mexico and accusing Mexico of stealing U.S. jobs through the North American Free Trade Agreement.
Fox said if Trump truly condemns hate and evil, "then he should start by example and take back his hateful words."
Fox has been highly critical of Trump for months and condemned the U.S. president's plan to wall off the border, forcefully rejecting Trump's plan to make Mexico fund the structure.
Trump, however, re-emphasized his plan Tuesday.
"We will soon begin the construction of a great wall along our southern border. It will be started ahead of schedule and, when finished, it will be a very effective weapon against drugs and crime," Trump said.
He then challenged: "To any in Congress who do not believe we should enforce our laws, I would ask you this question: What would you say to the American family that loses their jobs, their income, or a loved one, because America refused to uphold its laws and defend its borders?"
Fox then tweeted, "Go and build the #FuckingWall around you and spare us from your evil."
© Copyright IBTimes 2023. All rights reserved.
FOLLOW MORE IBT NEWS ON THE BELOW CHANNELS